VLCC is a well-known brand in the Indian makeup and beauty industry today. They have a wide range of face products to choose from, such as kajal, face creams, cleansers, moisturizers, toners, scrubs, etc that are all natural and effective.
Top 10 VLCC Face Products:
1. VLCC Skin Defense Almond Under Eye Cream:
VLCC Skin Defense Almond Under Eye Cream protects the skin from the harmful UV effects of the sun. It comes in a cute glass jar with the cream appearing quite heavy. But on application, this turns into liquid gel and spreads easily resulting in a brighter, under eye area. It has a pleasant smell and lightens dark circles.
Price: Rs. 150
2. VLCC Spring: Daily Shine Control Clarifying Cleanser:
This cleanser is best suited for normal to oily skin. Daily Shine Control Clarifying Cleanser is very gentle. It helps to deep cleanse the skin, making it bright and refreshed. This contains milli balls encapsulated with Vitamin C to fight against acne and even out the skin tone.
3. VLCC Pomegranate and Aloe Vera Gentle Exfoliating Scrub:
This scrub can be used for routine cleansing to remove the dead skin cells and impurities, for deep cleansing and purification. It contains pomegranate extracts to exfoliate dead skin cells, remove black/white heads and improve the cell renewal process. Aloe vera in it is useful to hydrate and nourish the skin while yoghurt softens the skin, makes it firm and reduces pores. This has a fruity and soothing scent with dark pink granules for very mild, creamy exfoliation.
Price: 150 grams for INR 219
[ Read: Chambor Beauty Products ]
4. VLCC Anti Tan Skin Lightening Face Wash:
VLCC Anti Tan Sun Lightening Face Wash removes all the dirt and grime from your face through its cleansing action. It is a foaming face wash that deep cleanses the skin and removes impurities as well as tan. This will leave you feeling refreshed, oil free and helps you acquire an even skin tone. It contains natural ingredients like Mulberry Extract, Kiwi fruit Extract, Vitamin C, Honey, Allantoin, Cellulose, Decyl Glucoside that help to maintain skin pH balance, remove tanning, make the skin tone even, and reduce pigmentation marks and pores.
Price: Rs. 95 for 50 gm
5. VLCC Insta Glow Gold Bleach:
VLCC Insta Glow Gold Bleach gives the best skin care treatment with the energy of pure gold shimmery particles that help your skin to look youthful and fair. This cleans the skin with a mild and gentle effect. It contains a pre bleach gel, bleach cream, activator and a post bleach pack to protect your skin from harsh bleaching agents and soothe irritated skin.
Price: र50/- for 30gm
6. VLCC Acne Control Clove Massage Gel:
It is a soothing gel that is prepared from clove and chamomile oil which heals while retaining the moisture and softness of the skin. It doesn't clog the pores and helps to tone pimple-prone areas. It contains the natural extracts of margosa bark, lemon peel, Aloe Vera, oils of holy basil, chamomile, and clove. This comes in a plastic tub with an olive green colored gel that has a clove oil and peppermint scent.  It gets easily absorbed into the skin and gives a clean and nice glow to reduce breakouts. It also helps to reduce acne marks and blemishes.
Price: Price: 215/- for 50 ml
[ Read: Aloe Vera Products in India ]
7. VLCC Liquorice and Fenugreek Natural Fairness Face Pack:
This face mask contains the natural actives of Liquorice extract to act as a skin whitening agent; it controls melanin formation and prevents skin darkening and pigmentation. It also has fenugreek extracts, jojoba oil and Vitamin E that help to soothe, relax and give a natural glow to the skin. It is suitable for all skin types and comes in a tube form with a mild herbal scent and off white color. This is neither thick nor runny which helps it to spread easily on the face. It gives you soft and smooth skin without any breakouts. This is one of the best VLCC fairness products till date.
Price: INR 259 for 100 ml.
8. VLCC Skin Defense Sandal Cleansing Milk:
This non-foaming cleansing milk contains the natural goodness of Sandalwood, Almond & Indian Burberry extracts that help to deep clean, nourish and heal the skin. This is suitable for normal to dry skin, since it is very light and non-greasy. This has a mild sandalwood scent, and removes dryness and redness of the skin.
Price: Rs 105/- for 100ml
9. VLCC Skin Defense Rose Water Toner:
This skin toner gives a cooling and refreshing feel that nourishes and balances the skin. It contains ingredients like Rose Petals Distillate, Date Extract and Aloe Vera Extract, and is suitable for all skin types. It is a clear liquid that moistens and soothes the skin. This also has a very lingering fragrance that stays for some time.
Price: (85/- for 100ml)
[ Read: Best VLCC Products ]
10. VLCC Natural Sciences Insta Fair & Glow Clear Skin 2 in 1 Scrub Pack:
This contains the real natural goodness of Mulberry and Liquorice that help in countering melanin formation, exfoliates the skin, treats open pores, and removes dirt. Also, it acts as a complexion enhancer with dual benefits of scrub and pack in a single product. This is a mild creamy scrub that has white beads and cherry-colored beads with a fruity smell. This softens your skin, removes extra oil and lightens blemishes.
Price: Rs. 75 for 50 grams.
Do you use any of these VLCC products for face? Do leave us a comment and tell us your opinion!
The following two tabs change content below.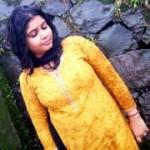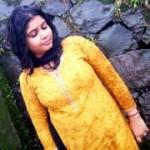 Latest posts by Jayshree Bhagat (see all)