Tired of being called skeletal? Trying to gain weight? Try weight gain vitamin supplements that can help you gain weight. These products are available in many varieties to suit your individual needs and taste. You can choose them yourself or better still, consult a nutritionist for proper advice on how these weight-gain capsules works.
Top Weight Gain Vitamin Supplements
Here Are The Top 8 Weight Gain Vitamin Supplement Products:
1. Fit and Glow Weight Fitness – Loss:
Price: Rs. 375
This contains 30 soft gels. Fit And Glow Weight Fitness helps in maintaining a healthy heart and also boosts the body's metabolism. These capsules are also beneficial for healthy brain and memory.
[ Read: Vitamins B ]
2. QNT Weight Gain 3000, Banana:
Price: Rs. 4899
This comes in delicious flavours like Banana, Chocolate, Strawberry and Vanilla. This product contains high calorie for gaining weight. This is also useful to increase muscle size and strength. QNT Weight Gain 3000 is low in fat and protein.
3. Green Pasture's X-Factor Gold High Vitamin Butter Oil:
Green Pasture's X-Factor Gold High Vitamin Butter Oil contains Quinones, Butyric Acid and Fatty Acids. This is prepared from a fat-soluble nutrient derived from butter and meat. This is high in vitamins and has healing properties, thanks to the presence of cod liver oil. This can help your body absorb minerals and rebuild tissue, bones, weight and teeth.
[ Read: Amino Acids ]
Green Pasture's X Factor Gold High Vitamin Butter Oil contains antioxidants that prevent the risk of free radical damage and heart disease.
4. Weight Gain Protein – Scortis Healthcare's Protis Mass:
Price: Rs.2,495
This is from the popular brand Scortis Healthcare. It contains:
1700 Kj Calories.
63g Carbohydrate.
20.5g Protein
This is packed with nutritional value and tastes deliciously chocolaty. This nutritious drink can add pounds with its complex carbohydrates and good quality soy protein. This also helps you gain more energy and build lean muscle. Protis Mass is a good way to gain and maintain healthy weight. This contains carbohydrates, fats, minerals, soy proteins, and vitamins. It is ideal for both males and females who are looking for quick vitamin for weight gain. This also adds nourishment, strength, stamina and immunity. It is lactose and gluten free, and is an ideal substitute for regular meals. It can also be consumed after workouts.
5. Weight Gain Drink Mix Muscle Juice Mass Formula Protein:
Price: Rs.1,999
This nutrition drink does not contain any sugar and is the best protein supplement in the market. This also helps to cut down bad calories and gain weight. This contains just the right amount of nitrogen required by your body. This is sugar and carbohydrate free, and is available in many flavours. Try it to gain weight and boost energy.
[ Read: Reduce Lower Belly Fat ]
6. Matrix Muscle Pump Gainer Weight Gain Protein:
Price: Rs.1,999
This is ideal as a pre and post workout supplement. It contains pure Whey protein and Isolate Whey Protein that helps in easy absorption. This is packed with Amino Acids, Vitamins and Minerals. Matrix Muscle and so on. Pump Gainer Weight Gain Protein is fat free.
[ Read: High Calorie Foods For Weight Gain ]
7. Ranbaxy Revitalite Protein Powder:
Price: Rs. 490
This is an excellent protein supplement that contains 90% soy protein. This also has iron, calcium and amino acids that helps in muscle recovery, building immunity and supports healthy life. This is 100% vegetarian and is suitable for both men and women. This helps to build bone health and gain weight.
8. Coachs Formula Weight Gainer, Chocolate:
Price: Rest. 600
This is available in Chocolate and Strawberry flavors. This contains whey protein, some 24 vitamins and innumerable minerals to build strength and boost energy levels. This is a unisex nutrient drink for mass gain. It is 100% vegetarian and contains the Vitamins B, C, D, folic acid and biotin for good muscle growth. This is also the best vitamin to gain weight.
[ Read: Home Remedies For Weight Gain ]
Before you spend money on these supplements, it is vital that you seek medical advice. Your doctor or nutritionist will be able to guide to the perfect weight gain plan.

The following two tabs change content below.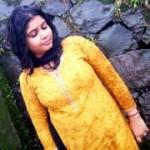 Latest posts by Jayshree Bhagat (see all)