Best Wella Shampoos Available In India
The wella brand is a name that has always been popular with the people who are passionate about hair care! With every innovative and inspiring product, it makes every girl's dream of having long black hair come true at stage in their life. And that is Wella shampoos and hair colors are famous all over the country.
They have hair care products like shampoo, serums, colors, conditioners, etc in professional and personal range. They manufacture their products only after a detailed study of cuticle damage, pigment loss, breakage and split ends. They also test their new products performance up to 48 hours. The same is true for the wella professional shampoos too. Hence, you are bound to get the best for your hair.
Here Are the Top 8 WELLA Shampoos:
1. Wella Biotouch Extra Rich Shampoo:
This Wella shampoo contains good amount of nutrients required for damaged hair. This cleanses the hair very gently & moisturizes them. It contains excellent sources of vitamin E & almond extract that helps in re-construction of the hair and repair the damaged hair from root to tip. This makes your hair look soft, healthy and manageable.
2. Biotouch Color Protection Shampoo:
Biotouch Color Protection Shampoo from WELLA is useful for color-protection. This cleanses the hair gently and stops color fading. This comes with a sealing complex of nutrients & apricot oil that re-structure the hair and protect it from damages. This gently nourishes and makes the hair supple, shiny and healthy with vibrant color.
[Read:Best Shampoos]
3. Color Preserve Volumizing Shampoo:
This is a volumizing shampoo that is light weight. This gently cleanses moisturizes and leads to re-growth of the hair. This contains ingredients like pro-vitamin B-5, cellulose KC and proper pH level that don't strip the hair color. This has water-soluble polymer that stimulates volume and retains color without getting heavy on fine hair structure. This shampoo also gives volume and health to the hair.
4. SP 1.9 Curl Saver Shampoo for Naturally Curly & Permed Hair:
This shampoo from Wella is formulated specially for naturally curly or permed hair. This gently cleanses the hair and maintains the elasticity. This doesn't add weight, yet gives extra bounce and waves to the curls. This makes your hair feel smooth, supple, healthy, shiny and beautiful.
5. Biotouch Balanced Oily Scalp Care Shampoo:
This is the best shampoo for oily scalp that gently cleanses the scalp without taking off its natural oil. This contains grapefruit extract that regulates the oily scalp and other active ingredients that are known to stabilize the sebum balance of scalp.
6. Biotouch Color Protection Shampoo:
Biotouch Color Protection Shampoo is useful for protection of color-treated hair. This is very gentle on hair and cleanses it thoroughly. This contains the goodness of many complex nutrients and apricot oil that maintains the hair structure and prevents color fading. This nourishes the hair and prevent from daily damage. This has vitamin E that gives color protection and healthy vibrant hair.
[Read:Shampoos For Hair Growth]
7. Biotouch Straight Shampoo:
Biotouch Straight Shampoo nourishes straightened or heat-treated hair. This gently cleanses the hair and discards the dirt on the scalp. This provides an anti-frizz effect, since it has pro-vitamin B5 & jojoba oil. Theses oils are also useful to treat daily damage, frizz and dryness due to heavy heat. This leads to revitalized, thick, super straight, smooth and healthy hair.
8. WELLA Professionals Sun Hair & Body Shampoo:
Wella Professionals Sun Hair & Body Shampoo is suitable for all hair types. This is designed to be used after sun exposure. This removes the impurities from sun-screen, salt and chlorinated water. It contains vitamin E, which is known to maintain healthy hair and skin. This adds hydration after sun exposure and makes hair and body feeling cleansed. WELLA Professionals Sun Hair and Body Shampoo add radiance and glow for the healthy glowing body and hair.

The following two tabs change content below.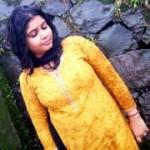 Latest posts by Jayshree Bhagat (see all)