Bland diet is advised by the doctor for patients suffering from diabetes or gastrointestinal diseases. Chronic gastritis, peptic ulcers, acid reflux, diarrhoea and dyspepsia are all stomach related infections and a bland diet recipes help in relieving the infection. But what is a bland diet? In a bland diet you will have to stop eating spicy food. Bland diet is normally low in fiber and protein. This is due to some food restrictions. Those suffering from any such ailment must consult a doctor and tailor the bland diet according to their specific requirements.
Here are certain food items that you must include in a bland diet:
1. Basic Pointers:
You must avoid alcohol completely while on a bland diet.
Do not drink caffeinated beverages like sodas, tea and coffee.
Pickles, olives, green and red chillies, horseradish, barbeque sauce, garlic and other hot food items must be avoided.
You must use mustard sauce, black pepper and vinegar in moderation.

2. Carbohydrates:
You must eat 6 to 11 portions of carbohydrates every day.
You can easily eat refined wheat products like bagels, white melba toast, muffins, tortillas, pita bread, and plain white rolls.
You must eat products that do not contain seeds.
Avoid products that contain whole wheat and bran.
You can also eat spaghetti, couscous, homemade rice and pasta.
Eat snacks like graham crackers, baked and boiled potatoes, salted crackers etc.
You must never eat fried potatoes and other similar items.
3. Meat and other Proteins:



You must eat two to three servings of meat every day.
You must avoid eating hot dogs, anchovies, smoked fish, highly seasoned fish, sausages, corned beef and luncheon meats.
You can eat tender shellfish, meat, tofu, lean meat, eggs, and poultry.
But all these meat must be prepared in a bland way and not fried manner.
4. Milk and Milk Products:
You must eat two to four portions of dairy products every day.
If you are following a bland diet then you can easily eat milk and milk products.
But you must eat mild cheese like cottage cheese, ricotta etc.
You should avoid eating strong flavoured cheese like jalapeno and black pepper.
5. Vegetables:
You should eat three to five portions of cooked vegetables daily.
Avoid eating raw vegetables.
Eat cooked or frozen vegetables like carrots, green peas, mushrooms, spinach, beans, squash, and asparagus.
Avoid gas producing vegetables like corn, cucumber, onions, turnips, cabbage etc.
Dink mild vegetable juices.
6. Fruits:
You should eat two to four portions of fruits every day.
Berries and figs must be avoided.
Orange, bananas, avocados and grapefruits are some fruits that you can eat.
Fresh fruit juices, canned juices, cooked fruits, and canned fruits can all be eaten.
Avoid eating fruits with tough seeds, and fibers.
7. Oil and Snacks:
When you are following a bland diet you should eat butter and margarine sparingly.
You can always eat mild salad dressings and olive oil in your food.
You must avoid eating fried snacks and sweets.
Do not eat snacks and desserts that contain seeds, coconut and other nuts.
You can always eat ice creams, pies and cookies that are low fat.
The bland diet is meant for people suffering from gastrointestinal diseases, diabetes and other such troubles. This diet is called bland because it provides a soothing sensation to the digestive system of the body. This type of food can lack in taste but you must remember that it is definitely good for your body.
The following two tabs change content below.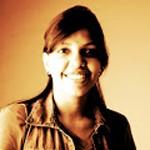 Latest posts by Shruti Goenka (see all)