Do you feel your eyebrows are too thin? Have you always wished you had thicker eyebrows? Eyebrows play a major role in one's beauty, and every woman wants to take good care of them.
But what if your eyebrows aren't as thick as you want them to be? Is there anything you can do? Well, yes. And it is using castor oil!
Wondering how castor oil can help you get thicker eyebrows? Then read this post!
[ Read: How To Thicken Scanty Eyebrows ]
What Is Castor Oil?

Castor oil, as the name clearly suggests, is drawn from castor seeds by pressing the seeds. Castor oil is generally pale yellow in colour, or is entirely colourless. It has a thick consistency and high viscosity. This wonder oil has a very distinct odor and smell and a rather distinctive taste. Castor has found wide applications in the food industry as a part of preservatives, beauty industry as a base for perfumes, making polish and wax, paints, dyes and color coatings etc. It is also extensively used in some medicines and has medical applications as well.
Is The Use Of Castor Oil For Eyebrow Growth An Effective Remedy?

Many of us, mostly women, would love to have those perfect eyebrows. But often some of us have small or sparse eyebrows. Castor oil is rich in ricinoleic acid, which is one of the most effective fatty acid that works and helps promote hair growth. The acid works by nourishing the hair follicles and stimulates eyebrow growth. Since it is thick, it does not spread around after application or use.
The oil has the unique ability to penetrate deep into the skin and reaches the hair follicles. Castor oil works as a nourishment for hair root and pores that are responsible for hair growth.
[ Read: Home Remedies To Grow Eyebrows Faster ]
How To Apply Castor Oil To Eyebrows?

It is a simple procedure, but there are a few things one should take note of when using castor oil.
Make sure you properly wash your face and clear off all kinds of dirt and dead skin off your face and eyebrows.
Take a brush and dab clean your face till your eyebrows are dry.
Take the oil on your finger tips and gently apply it in the direction of the eyebrow's hair growth. If you don't want to use fingers to apply castor oil, you can use ear buds instead.
Gently massage until you feel the castor oil is well applied and is absorbed and leave it overnight.
Alternately, you can also massage your eyebrows with castor oil for 5 to 7 minutes and leave it for close to 30 minutes. Later, you can wash your face and eyebrows clean with lukewarm water.
Few Important Things To Remember:

Like many of the other products we use, be they chemical or natural, it becomes important to test them to know that they work without any side effects. So, here are a few things to do, remember and take note of before you start the use of castor oil.
Make sure you test and confirm that you are not allergic to castor oil before using it or applying it on your eyebrows. Allergies and allergic reactions can be fatal, so please make sure you do an allergen test.
Castor oil is really thick, so you might want to add a little bit of glycerin to it for ease of application. At the same time, glycerin is also an effective hair growth stimulant.
Getting results from all kinds of treatment needs time, and the same holds true for application of castor oil for eyebrow growth as well. Depending on your natural hair growth, give castor oil a time of about 2 to 4 weeks to see the results.
You need to apply castor oil daily to make sure it works for you. It is not like a head massage treatment that will do if you massage your hair once a week or twice. Apply castor oil every day on your eyebrows and gently massage them.
Some people would recommend its use for eyelash growth as well. If you intend to apply it to the roots of your eyelashes, be very careful with the application. Don't rub the eyes too hard and do not let the oil enter your eyes. If at all you end up with castor oil in your eyes, wash them thoroughly to clear out all oil.
[ Read: Home Remedies For Eyebrow Re-Growth ]
Conclusion:

Different people have had different experiences upon using castor oil, but in general it has proven to be effective and efficient in its use and application. Many people even use it in the place of mascara to add volume to eyebrows, which is only a proof for the oil's effectiveness and its many other uses.
However, it is possible that your body might react differently to the use of castor oil. Note if you feel any changes once you start the use of castor oil and stop immediately if you notice any adverse effects.
If you are someone who has any medical condition or have undergone any kind of medical treatment or surgery, make sure you consult with your doctor before using castor oil.
On the whole, usage of castor oil for eyebrows regrowth will do wonders for your eyebrows and eyelashes by helping you get the desired growth through regular use and proper application.
Do you know other ways in which castor oil can help in your eyebrow growth? Share with us in the comments section!
Recommended Articles:

The following two tabs change content below.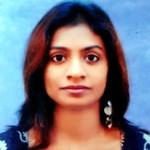 Latest posts by Maanasi Radhakrishnan (see all)