Long and healthy hair is something almost every woman wishes to have. But with so many factors damaging our hair, we end up facing issues like hair fall and hair thinning. These days the markets are flooded with products that promise to give you healthy long hair in no time. But no matter what you use, the results are not satisfactory. If you want to grow your hair while ensuring its good health, you can try using cayenne pepper for hair growth treatment. This common household spice is a wonderful herb that can help you to grow your hair quickly. In this article, we tell you all about cayenne pepper and hair growth.
Benefits Of Cayenne Pepper For Hair Growth:
Cayenne pepper or Capsicum Annuum, as it is botanically known, is an herb. This is also used to enhance the functioning of the various systems in our body – respiratory, circulatory and digestive. Cayenne Pepper is a rich source of capsaicin, a compound that is mainly responsible for stimulating hair growth. The high content of this very compound in Cayenne sets it apart from other common peppers like jalapenos, paprika and Hungarian pepper, to name a few.
Capsaicin triggers the hair follicles and scalp by creating a tingling sensation. This causes an increased blood flow from the hair root to the follicles. This supply of nutrient rich blood to the follicles creates a favourable environment for faster hair growth. Cayenne Pepper not only promotes healthy hair growth, it also gives your stresses natural volume and shine.
How to Prepare Cayenne Pepper as Hair Tonic?
Mentioned below are two simple yet effective homemade Cayenne Pepper hair tonic recipes, with their respective advantages and disadvantages.

1. Oil-Based Hair Tonic:



What you need:
4-6 pieces of whole Cayenne Pepper depending on their size
60 ml of castor or olive oil
Any dark coloured glass bottle.

How to prepare:
Start by cutting the pepper into very small pieces.
Add the required amount of oil
Store the mixture in a dark glass bottle for about 10-15 days in a cool, dark place.
Contact with sunlight can destroy carotenoids present in Cayenne Pepper, another useful compound for stimulating hair growth.
Shake the bottle once or twice for better effectiveness.
After the stipulated time, strain the mixture and discard the peppers.
The Cayenne Pepper hair tonic is now ready and can be applied regularly to the scalp and hair like any ordinary hair oil.
It is advisable to leave this oil on the hair for at least an hour before washing.
Shampoo thoroughly to wash off the mixture, and condition afterwards.
The oil content in this hair tonic does not leave the scalp dry and is less aggressive as the oil reduces the effect of heat from pepper.
2. Alcohol-Based Hair Tonic:
What you need:
A dark bottle, preferably glass
4-6 medium sized Cayenne Pepper
50 ml of cognac or vodka or 90% alcohol.
How to prepare:
Start by cutting the pepper into pieces and place them in the bottle.
Fully cover the pepper by adding cognac, vodka or alcohol.
Shake and store the mixture in a dark place away from sunlight for about two weeks.
Once ready, strain the mixture and then dilute it with water. The ratio should be approximately 40:20.
The alcohol-based Cayenne Pepper hair tonic can be applied before or after shampooing your hair.
When you apply it after washing, it stays on the scalp for a longer duration, thus increasing its effectiveness.
Additionally it does not leave your hair dirty and oily.
However, using this tonic can make your scalp dry, so take note.
Precaution
Both oil and alcohol based Cayenne Pepper hair tonic have been used extensively without any side effects. However there are some precautionary measures that you must not overlook.
First and foremost always use a diluted solution to avoid itchiness and drying of scalp.
It is recommended to wear gloves and use a brush for application to avoid any skin irritation.
When washing off the Cayenne hair tonic from your hair, always keep the eyes closed and avoid rubbing.
Following these tips and precautions will ensure that you only benefit the goodness of this herb and experience some really fast hair growth. Do tell us about your experience with Cayenne Pepper!
The following two tabs change content below.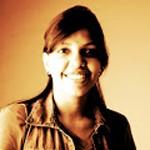 Latest posts by Shruti Goenka (see all)