Is the redness on your skin caused by rosacea an embarrassment for you? You are not the only one with this problem. Apart from redness, symptoms of this skin disorder include inflammation and visible blood vessels on the cheeks, chin, forehead and nose. To avoid exacerbating the problem and irritating the skin further, experts recommend using a face cleanser that is mild.
This post talks about what kind of face cleanser you must use for your skin type to deal with rosacea. Would you like to know more? Keep reading.
Choosing The Best Cleanser For Rosacea
Needless to say, you need to be really careful about choosing a face wash when you have rosacea. Many products in the market have harmful ingredients that dry and irritate the skin. When you choose a cleanser, pick one that supports the natural pH balance of your skin and does not strip away the natural oils that protect it. Since you will be using the cleanser every day, it is important that you choose one that is mild and contains safe and natural ingredients.
When choosing a face wash for rosacea, you need to keep your skin type in mind. Here are a few tips to help you out:
1. Oily Skin
If you have skin that is very oily, use a mild face wash and avoid face scrubs. When you have this skin type with rosacea, scrubbing or cleansing aggressively will only irritate the skin more. Cleansers that are made for acne-prone skin may help you.
[ Read: Best Skin Care Tips For Rosacea ]
2. Extremely Dry Skin
Non-soap, low-foaming cleanser that is creamy is perfect when you have very dry skin. These cleansers have formulas that leave a thin film on your skin that helps in retaining moisture. Soaps tend to dry your skin, so avoid using formulas with soap.
3. Combination Skin
Combination skin can be pretty hard to maintain. You should use non-soap cleansers if you have this skin type. Pick one that is formulated specifically for redness-prone or sensitive skin and your skin will thank you for it.
If you have rosacea or your skin is prone to it, always make sure that you avoid products that contain salicylic acid, glycolic acid and benzoyl peroxide. These ingredients will cause more irritation on your skin. Also, keep in mind to use foaming cleansers with ingredients like sodium laurel sulfate only if you have extremely oily skin as such ingredients are harsh on the skin.
[ Read: How Effective Is Tea Tree Oil For Rosacea? ]
Tips For Cleansing
Making sure that you follow the right cleansing routine is important when you have rosacea. Leading dermatologists recommend following this simple routine:
Use a face wash suitable for your skin type and use your fingertips to rub it in your face. Avoid using an abrasive sponge or washcloth as it may irritate your skin.
Rinse the cleanser off with lukewarm water. If water at any temperature irritates your skin, use a cleanser that can be simply wiped off with a tissue.
Use a thick-pile cotton towel to gently pat your face dry. Do not rub your face as it can cause skin irritation.
When you apply topical medication for rosacea, the stinging sensation occurs the most when your skin is still damp. This is why it is recommended that you wait for at least 30 minutes before applying any medication. This way, you make sure that your skin is completely dry before application.
After you apply topical medication, wait for another 10 minutes before you apply sunscreen, moisturizer or makeup. This ensures that the medication is absorbed by your skin and can do what it has to, that is, provide relief from this skin disorder.
If you have ocular rosacea, it is important that you follow your doctor's instructions for medication and eyelid scrubbing.
[ Read: Home Remedies For Rosacea ]
Now that you know how to choose the best cleanser for rosacea, what are you waiting for? Taking care of skin that is affected by rosacea does not have to be tough. It is all about knowing your skin type and what type of cleansers and other products you need to use on your face. Once you have figured this out, you will be able to prevent redness, irritation and the other symptoms of this embarrassing skin problem.
How has this post helped you? Do tell us by commenting in the box below.
Recommended Articles

The following two tabs change content below.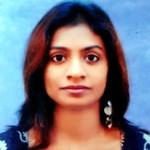 Latest posts by Maanasi Radhakrishnan (see all)