"Fashion fades..only style ensures"
A role model to many, idol to most and an icon to everyone! Not many know that she was not born as 'Coco Chanel.' A nickname 'Coco' given on the runway replaced her first name 'Gabrielle.' Her story and legacy are intriguing, inspiring and immaculate in every sense. And here's the journey of 'The Little Black Dress – A sartorial tale of a revolutionary dress and an incredible woman.'
Life Of The Legend
A prodigal designer who was a pioneer of her times and remains untouched to this day. From humble beginnings to establishing an empire, Chanel is synonymous with fashion revolution and is an idol to millions. Also, most people are unaware of the fact that her introduction to 'stitch and sew' first happened at an orphanage where she spent her formative years after being abandoned by her father following her mother's death. So much for humble beginnings. It is also surprising to know that she first started off with making hats in the year 1913 before she went on to introduce the world to the revolutionary 'little black dress' amongst many others – for which we are all truly indebted to her!
It did not stop there for her. After setting up a realm of an epic scale, the establishment had to be shut down for years, because of the World War. But, being the unstoppable force she is, the hiatus did little to stop her from moving ahead. She resumed her brand and reopened her store at the age of 71. Her free spirit and passion were large, nebulous large; she was relentless! To quote her "I was dying of boredom." Yes, that's Coco Chanel for you.
Her final words on the death bed were as immortal as her sartorial life. Here's what she had to say to her maid: " You see, this is how you die." Enough said, isn't it?
Coco Chanel's Little Black Dress – The Original LBD!
How Coco Chanel Arrived At Couture Collection And What Fabrics She Used?
Chanel didn't magically arrive with her clothesline and couture collection, she started off with jersey for the longest time—firstly because it was cheaper and that's all her financial resources could fetch. The fabric was easily manageable, practical and went well with the designs back then. She then moved on to using silk for women's suit which was also one of the many iconic designs she coined for women. Also, needless to say, the same fabric was used for the legendary LBD. Chanel enjoyed adding a feminine touch to masculine dresses which were quite empowering just like her ideologies.
Chiffon fabric with applique work was also extensively used as she went on to make full-blown dresses for women. Colored sequin, motif embroidery, and net eventually found their way into her collection. Tweed was another fabric that was used for elite skirts, jackets and also in bits and pieces to add definition to many other ensembles.
How the Little Black Dress traveled to the Hollywood Closet
Even though the LBD gained popularity after the famous classic Breakfast At Tiffany's in 1961, and Audrey Hepburn is forever remembered in that; Coco Chanel's journey to Hollywood began much earlier. She set her foot with a swanky crystal embellished dress in the year 1931 for the movie "Tonight or Forever," and the wedding gown in "The Greeks Had A Word For Them." And it does not come as a surprise that she was offered a sixty million dollars equivalent back then for her to fly down twice from Paris and be the costume designer for the MGM stars. Chanel, on several occasions, made it quite clear that she was not Hollywood's fashion designer but only an autonomous agent. She took Hollywood by storm with her creations.
Chanel, however, was not at all impressed with Hollywood's obsession of over the top dresses while she believed in couture that was understated and elegant. She just couldn't wrap her head around Hollywood's obsession with eccentric styling. Besides, she truly thought that dress must compliment woman rather than overshadow her. Come to think of it, her conviction about life and coherent take on fashion is what it takes to be a 'Coco Chanel.' Her creation is now a must-have in every woman's closet or at least figure on her wishlist.
Hollywood Celebrities Who Rocked The Little Black Dress
The Little Black Dress broke all boundaries within no time and is a heartthrob to Hollywood stars but it is the most sought out dress to our Bollywood stars as well. Here's proof!
The Duke Of Windsor who was a proud owner of quite a few little black dresses once said:
What about the LBD has not been already said by legends and fashionistas is left for us to add. A priced possession for women world over, it continues to remain that for now and forever. It has evolved with time and trends, but one thing remains the same—we are all still smitten. Do you own one? Or more? You should! Not that these are ever going out of style, but we all need one! What are your LBD stories? Share them with us, keep the love coming!

The following two tabs change content below.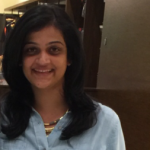 Latest posts by Pratima Ati (see all)