8 Simple Curling Tips To Make Curls Last Longer
Grass always seems greener on the other side.
Girls with curls want straight hair while girls with straight hair wants the curls! In this never ending want of the complete opposite texture of hair, a lot of effort goes in to get the desired look. But a girl's got to do what a girl's got to do, agree? Though curling hair isn't easy for everyone, giving it a try is always fun. Most straight hair textures refuse to get curled and even if they do, the curls last for merely 2-3 hours. To solve this problem, different types of curling techniques can be used. Some of these hair care tips for women at home are also easy to do.
Try these Curling tips to make your curls last longer
1. Right products:
The key to good curls is using the right type of product. Most products like styling mousse spray wax and curl setting sprays are for people with naturally curly hair, but they also work great on poker straight hair or hair that never holds a curl. Try the array of products available and see what works best on your hair. A product that works for your curly haired best friend might not work for you. Try before you splurge on it.
2. Heat protection:
Invest in a good heat protecting spray to prevent hair damage. Apply it before using hot tools on your delicate hair. Nothing ruins hair like heat does. Always make sure that you use ample heat protectant products.
3. Styling tools:
Replace curling irons with a ceramic flat iron that's thin and has round edges. Brush the section you are curling, so that the flat iron can slide down your hair. It might prove to be a little tough in the beginning but once you get the hang of it, you will achieve the beautiful curls look you have always wanted.
4. Change your curling iron:
If you prefer using a curling iron, get a ceramic curler and curl in small sections. Curling irons with clamps may not give the desired results and you may end up having deflated shaped curls. Instead, use curling wands or clamp-less curling irons to get beautiful ringlets.
5. Hot rollers:
Get those adorable curls with hot rollers. Let the hot rollers sit in your hair for a few minutes and when you are done, take off the rollers and loosen the curls up. Rollers come with multiple options to give varied styles like loose waves, ringlets, small curls, etc. Choose the one which will give you the desired curls. Keep a tip in mind – tighter curls tend to stay longer because as the curly texture starts waning away, the curls change from small, tight curls to big, loose curls.
6. Make sure they stay tight:
Clip up each curl as you go – this will retain its shape and make it last. This is a critical step as the tighter and better the hold on a curl is, the longer it will stay.
7. Skip the heat:
For heatless curls, use a T-shirt, socks, pens or pencils. Alternatively, you can braid your washed hair and leave it overnight, to find fresh loose waves! The sock curl method works the best. You can check the various tutorials available online.
8. Finishing touch:
Once your hair is curled, use hair spray one last time and blow-dry using a diffuser for a few seconds. This will de-frizz the curls and give the final setting to the curls. Giving a final blast of cold air will set the curls in place and give a healthy glow, and glossy finish to your hair. Now ,who doesn't like that?
Finally, It's time to let your curls down!
What is your trusted method to obtain curls? Shoot a comment and let us know!
If You Enjoyed This Post, Sign Up For Newsletter
(And get your daily dose of Beauty & Wellness tips straight to your inbox)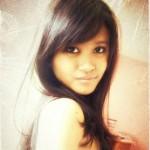 Hey I am bhaswati! I am from the land of blue hills and red river - Guwahati, Assam, a nail polish addict and a newbie in make up, who likes to hoard stuff only and never use them sometimes! Always on the high road for a make up adventure and enjoys every moment of it ;)