Every woman dreams of long and luscious locks that form the crowning glory of her appearance. Most of us envy the models on television for their beautiful, shiny, and healthy hair. But, what is the secret of their beautiful hair? Is there any camera trick involved or is it in their genes?
Flawless and beautiful tresses are not an elusive dream. The chemically loaded hair care products available in the market not only have adverse effects on your hair and scalp but also cause a dent in your pockets. So, why not invest your money and faith in something natural and, of course, economical? Use curry leaves and add some spice to your hair care regime.
Curry leaves are one of the best natural solutions for hair fall and other hair problems.
Ways To Use Curry Leaves
Our hair follicles usually get clogged due to exposure to pollution and other hair products available in the market that cause hair damage and hair loss.
Curry leaves are a great source of proteins and beta-carotene. Proteins prevent hair thinning while beta-carotene helps in preventing hair loss (1), (2). Curry leaves are also rich in amino acids that help in preventing hair loss and strengthening hair follicles (3). Curry leaves contain antioxidants that moisturize the scalp and help in removing dead hair follicles.
[ Read: Guava Leaves For Hair Growth ]
How To Use Curry Leaves For Hair Growth
Caution
Your skin might be allergic to curry leaves' paste. Do a patch test before applying it onto your scalp. Do not consume the seeds as they are poisonous.
1. As A Hair Tonic
What You Need
A handful of fresh curry leaves
1 small bowl coconut oil
What You Need To Do
Take a small bowl of coconut oil and add curry leaves in it.
Boil the mixture until you find a black residue forming.
Turn off the flame and let the mixture cool down. Boiling curry leaves with coconut oil will help the nutrients in curry leaves infuse with the oil to form an excellent hair tonic.
Once the tonic is cool, apply it on your scalp and hair, wait for an hour, and then rinse with shampoo.
Why This Works
Curry leaves have vitamin B6 i.e. pyridoxine that helps in stabilizing the hormone levels that, in turn, helps in strengthening hair shafts and roots (4).
How Often You Should Do This
Apply this tonic at least twice a week and you will see a significant change in the hair texture within a month. It will also promote hair growth.
[ Read: Vegetables For Hair Growth ]
2. As A Hair Mask
What You Need
A handful of curry leaves
Yogurt
What You Need To Do
Grind the curry leaves to make a thick paste.
Mix one tablespoon of the curry leaves paste with three to four tablespoons of yogurt.
Whip them until they form a smooth batter.
Massage your scalp and hair with this hair mask.
Leave it on for 30 minutes and wash it off with shampoo.
Another effective hair mask that you can make out of curry leaves incorporates milk. Take fresh curry leaves and grind them. Add 1-2 tablespoons of milk to it and mix well. Now apply this paste on your scalp. Let it work for 20-30 minutes. Rinse it off using your regular shampoo. Repeat this twice or thrice a month. Visible results shall be seen after a month.
Why This Works
Curry leaves have essential nutrients that help in restoring the dead skin on the scalp, and also allowing the hair follicles to breathe. They help in preventing premature graying of hair and strengthening the roots (5).
How Often You Should Do This
Repeat it once in a week and get long, smooth, and shiny hair.
[ Read: Shikakai For Hair Growth ]
3. In Your Diet
You can also try including curry leaves in your diet to keep all hair-related problems at bay. You can add curry leaf powder in rice and curries, or you can also consume a mixture of finely shredded pudina (mint) leaves and curry leaves with either milk or buttermilk.
Curry leaves offer natural solutions to various hair-related issues. Try them and obtain healthy vigor and beautiful locks.
Why Curry Leaves Are Good For Hair Growth
Curry leaves rejuvenate the damaged hair follicles. They contain some essential nutrients which help to restore your hair follicles' strength, thus rejuvenating them. This automatically boosts up your hair growth
Our hair follicles often get clogged due to artificial hair strengthening products, chemically treated hair products, and pollution. This is one of the major causes of hair fall and damage. Curry leaves unclog the follicles which help them to breathe properly; this automatically retains the functioning of the follicles and hence, promotes hair growth.
Curry leaves are enriched with Vitamin B, which is good for the hair roots. It helps in the growth of new hairs which are healthier, stronger and denser.
Premature hair graying is yet another reason why hair fall occurs. Hair becomes lifeless, weak and gray, and soon, the shedding starts. The reason behind hair graying can be many such as stress, smoking, genetic build-up or alcohol. The Vitamin B content in curry leaves also prevents premature hair graying and as a result, you get strong, radiant and black hair.
Hair thinning also results in the problem of hair loss. Curry leaves are a very rich source of proteins and beta-carotene. This prevents the problem of hair thinning and thus, helps to fight against the problem of hair loss.
Curry leaves are also rich in anti-oxidants. This tends to keep our scalp moisturized and helps to remove the dead scalp follicles. Dead scalp follicles are a primary cause of dandruff.
Curry leaves also strengthen the hair shafts. The hair shaft is the part which rises above the scalp. The Vitamin B6 content in curry leaves works as a hormone regulator to help treat hair loss. This also helps to prevent hair loss while increasing the strength of your hair roots.
[Read: How To Stop And Reduce Hair Fall]
Did you ever experience any of these benefits of curry leaves for hair growth? Share your experience with us in the comments box below!
Recommended Articles:
The following two tabs change content below.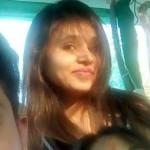 Latest posts by Jyotsana Rao (see all)