Top 30 Delicious And Healthy Food Recipes You Should Try
"Every time you use the word 'healthy,' you lose. The key is to make yummy, delicious food that happens to be healthy." – Marcus Samuelsson
The highly celebrated, world-class chef got it right. Today food has become the expression of life. We have tasting menus and molecular food presentations. We also indulge in junk food due to stressful conditions of life and paucity of time. These days the emphasis is given to the taste at the expense of wholesome ingredients. Oil, cream and butter make the food more palatable and delicious.
1. Sarson Ka Saag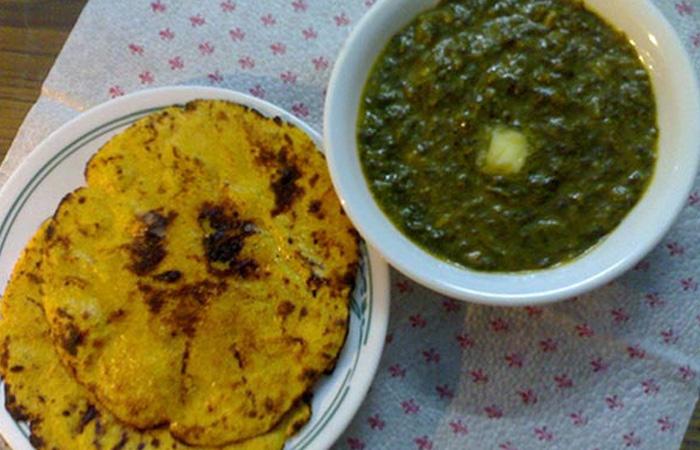 Mustard greens help flush out the toxins from the body as they contain vitamin C, vitamin E, and beta-carotene. These control the cholesterol level and promote heart health. Greens are good for your eyes as they are a rich source of iron.
Method
Heat some oil in a pan.
Add ginger, garlic, and onion.
Saute for 3-4 minutes.
Add the boiled and coarsely pureed mustard leaves.
Add to the pan and stir well.
Now, chop the spinach and bathua roughly.
Add this to the pan and stir well.
Mix in some slitted green chillies and salt.
Cook well till it's soft and you are ready with the Saag.
For the Roti, make dough with cornmeal and water. Make it into a stiff dough.
You can also add some grated radish to the dough for extra taste and nutrition.
Make a roti by patting the dough with your hands.
Cook on both the sides till brown spots appear.
Sarson ka saag is ready. Serve this hot with makki ki roti. This is one of the most loved dishes among the healthy Indian food recipes!
2. Sambar Dal
Sambar dal is a traditional South Indian dish that has aromatic flavors. This contains very little oil and many nutritive vegetables. This is served hot with idlis or steamed rice.
Method
Wash the tur dal.
Cook the dal in pressure cooker with onion, brinjal, pumpkin, drumstick, potato and water.
Add tamarind pulp, sambhar masala paste, tomato and salt to the cooked dal. Allow it to boil.
Temper the dal with oil with mustard seeds, curry leaves, hing, and asafoetida.
Add this to the sambhar and simmer for 15 minutes.
Sizzling sambar is ready to serve.
3. Idli
This is the healthiest food item from South India. This is prepared from fermented rice and black gram (urad dal). It is a rich source of carbohydrates, proteins, and amino acids and is easily digestible.
Method
Wash the rice and urad dal and soak overnight separately. Soak in a 1 dal to 4 rice ratio.
Grind them into a smooth paste in the morning.
Cover and keep this aside for overnight.
Add some salt.
Grease idli molds and add spoonfuls of the batter to steam for 12 minutes.
Yummy, hot idlis are ready.
4. Poha
This is a traditional Indian breakfast that is prepared in a short span of time. It is commonly prepared in states of Gujarat and Maharashtra.
Method
Wash the poha well and rinse.
Drain the water and keep aside for 10 minutes.
Heat some oil, add mustard seeds, curry leaves, peanuts and green chillies.
Add onions and fry to add tomato.
Add the poha and mix well.
Add the turmeric powder and salt.
Mix well with some lemon juice.
Don't overcook.
Garnish it with some coriander leaves.
Serve it hot.
5. Sukto
This is Bengali vegetarian dish that is served with the main meal. This contains loads of vegetables and has a bitter taste. This is a rich source of vitamins and minerals that can also treat diabetes.
Method
Soak some mustard seed and poppy seed in water for 20 minutes.
Grind it to make a fine paste.
Cut all the vegetables and add in a pan.
Add 3 tablespoons ghee in a pan.
Add fenugreek seed, jeera, bay leaves and asafoetida powder.
Add all chopped vegetables, ginger paste and mustard- poppy seed paste.
Cook for 5 minutes.
Add some milk and cook till the vegetables are cooked.
Sukto is complete. Serve with rice.
6. Methi Thepla
This contains fenugreek leaves, wheat flour and besan that is very healthy and tastes delicious. This is a common snack in Gujarat that is filled packed with nutritive value.
Method
Wash and clean the methi leaves. After washing, chop them finely.
Add this to the wheat flour. Also, add ginger, salt, garlic, ajwain, sesame seeds, dried mango powder, green chillies, red chilli powder, turmeric powder, and yogurt with some oil.
Mix well and make a dough by adding water.
Keep this aside for a few minutes.
Roast them on the tawa using little oil. The trick is to roll them very thin.
Your delicious thepla is ready. Serve them hot with yogurt, chunda, pickle or chutney.
7. Chicken Biryani
This is a rice dish with chicken. It is flavored with saffron and turmeric that contain calories, fat, and carbohydrates. This is delicious in moderation so keep in mind the portions. Not an everyday dish but can be indulged in sometimes
Method:
Heat oil in a pan. Add sliced onions and cook till they become brown and caramelised. Alternatively, roast thinly sliced onions in an OTG till they become caramelized.
Add the chicken and cook for 10 minutes
Add ginger, garlic, cloves, cinnamon stick, chilli, cardamom, cumin, coriander, bay leaves, and peppercorns.
Cook and add tomatoes, stock and salt.
In the other pan, add the rice with 600 ml of water and turmeric.
Boil this and cover for 7 minutes to cook rice.
Drain the excess water.
Layer the chicken and rice in a large pan.
Cover and cook this for 30 minutes. Opt for 10 minutes on high, 10 minutes on medium flame and 10 minutes on slow flame.
Your lip-smacking chicken biryani is ready. Serve it hot with raita. This pakki biryani is better as all the starch is drained out of the rice. Opt for low-glycemic rice like Saffola and Revital as they are lower in carbs.
8. Malpua
This is a pancake that is very rich and soft. This is a recipe of Udaipur and Pushkar that is made from wheat flour during festivals.
Method:
Mix wheat flour and sugar proportionately in a large bowl.
Add some warm water and make a batter.
Keep it aside for 40 minutes.
Heat ghee in a pan.
Pour a spoon of batter in the hot ghee.
Deep fry this on medium flame.
Cook well till golden brown.
You can opt to cook this in a nonstick pan to reduce the consumption of ghee. Make a low cal instant rabri with low cal milk and corn flour to top this malpua. Alternatively, make a malpua with cream of wheat (sooji), water and fennel seeds. It is lighter. Mouth watering malpuas are ready. Serve hot.
9. Chole
Chole is a Punjabi dish that is lower in calories and tastes delicious. This dish is rich in protein, calcium, and vitamin C.
Method
Cook Kabuli chana in pressure cooker till they are soft.
Drain them and keep it aside.
Heat oil in a pan. Add cumin seeds, onion, ginger and garlic.
Sauté till its golden brown.
Add amchur, turmeric powder, coriander powder, cumin, tomatoes, chole masala, chilli powder, seed powder and salt.
Saute for 2 minutes.
Add kabuli chana, water and mix them well.
Simmer for 15 minutes.
Your favorite chole is ready. Serve hot with rotis to nix the calories.
10. Phirni
Phirni is a creamy dessert that is prepared from ground rice, milk, cream, and sugar. This Punjabi dish is served in earthenware bowls.
Method
Roast the saffron strands for 10 seconds.
Add 2 tablespoon of milk and keep it aside.
Soak rice in water for 45 minutes.
Drain, wash and pat dry to blend this in a mixer into a coarse powder.
Add cold milk to make a paste.
Boil milk and add rice paste gently.
Cook for 20 minutes on a low flame.
Keep stirring continuously.
Add sugar and saffron.
Pour this in the earthenware pots.
Let it cool.
Refrigerate for 45 minutes.
Your delicious phirni is ready. Serve chilled.
11. Spiced Corn And Rice Pilaf (Indian)
Ingredients
Brown basmati (long-grain) rice
Corn kernels
Extra-virgin olive oil
Onion
Cumin seeds
Hulled pumpkin seeds
Cinnamon stick
Cardamom
Chicken/vegetable broth (sodium reduced) and salt
Preparation
Cook chopped onions over medium to high heat until they get lightly browned.
Put cumin seeds, cardamom and cinnamon stick and sauté.
Add brown basmati rice, salt and chicken/vegetable broth to the spice mixture.
Keep stirring.
Once it starts to boil, lower the heat and simmer by covering with a lid.
Dry-roast the hulled pumpkin seeds. Add them to the rice along with the corn kernels, once the grains become tender.
Let the liquid absorb completely and discard the cinnamon sticks.
Nutrition Profile
Calorie 129
Carbohydrate 22 grams
Protein 4 grams
Fat 3 grams
Cholesterol 2 milligrams
Fiber 2 grams
Sodium 126 milligrams
Potassium 80 milligrams
Added sugar 0
12. Chicken Piccata With Pasta And Mushrooms (Italian)
Ingredients
Chicken cutlets
Angel hair pasta (whole-wheat)
Mushrooms, flour
Extra virgin olive oil
Butter
Garlic
Pepper
White wine
Caper
Lemon juice
Chicken broth (reduced sodium)
Parsley leaves
Salt
Preparation
Prepare the whole-wheat angel hair pasta as per the instructions provided.
Make a smooth mixture by whisking the flour in the chicken broth.
Season the chicken cutlets with salt, pepper and rest of the flour. Cook them in extra-virgin olive oil to make it light brown.
Sauté the mushrooms in the oil and add white wine and garlic.
When they turn golden and become tender enough, pour the broth-flour mixture and lemon juice.
Sprinkle a little salt.
Stir to make the sauce thicker.
Add butter, caper and parsley leaves to it and cook for a few more minutes.
Finally, top the cooked pasta with the seasoned chicken cutlets and the mushroom sauce.
Nutrition Profile
Calorie 397
Carbohydrate 45 grams
Protein 28 grams
Fat 9 grams
Cholesterol 54 milligrams
Fiber 5 grams
Sodium 544 milligrams
Potassium 609 milligrams
Added sugar 0
13. Easy Fiesta Beans (Mexican)
Ingredients
Pinto beans (no-salt-added)
Refried beans (spicy and non-fat)
Cheddar cheese
Scallions
Prepared salsa
Preparation
Prepare a mixture by blending the salsa and sharp cheddar cheese with pinto beans and refried beans.
Cook it for 5 to 7 minutes over medium to high heat so that the cheese gets melted completely.
Spread this mixture evenly into a baking dish.
Dust the rest of the grated cheese and finely chopped scallions over it.
Put the dish in a preheated oven and cook until the cheese topping becomes light brown.
Nutrition Profile
Calorie 169
Carbohydrate 21 grams
Protein 10 grams
Fat 4 grams
Cholesterol 13 milligrams
Fiber 7 grams
Sodium 519 milligrams
Potassium 64 milligrams
14. Sichuan-Style Chicken With Peanuts (Chinese)
Ingredients
For Chicken
Chicken breasts/thighs (boneless, skinless and cubed)
Canola oil
Ginger
Garlic
Peanuts (dry roasted)
Sugar snap peas
Cornstarch
Scallion
Soy sauce (reduced sodium)
Dry sherry / Shaoxingrice wine
For Sichuan Sauce
Chicken broth (sodium reduced)
Balsamic/Chinkiang rice vinegar
Soy sauce (sodium-reduced)
Sesame oil
Red pepper
Cornstarch
Tomato paste
Sugar
Preparation
Prepare the sichuan sauce by whisking all the ingredients in a bowl.
In another bowl, marinade the chicken breasts/thighs with Shaoxing rice wine/dry sherry, soy sauce, garlic, and cornstarch.
Stir-fry the ginger in canola oil and sauté the chicken mixture in it until the pieces turn light brown.
Put snap peas in it and cook for 1-2 minutes.
Pour the freshly prepared sichuan sauce into it.
Let it get thick and glossy, while the chicken pieces get well-cooked.
Sprinkle chopped scallions and peanuts over it.
Nutrition Profile
Calorie 273
Carbohydrate 11 grams
Protein 28 grams
Fat 12 grams
Cholesterol 66 milligrams
Fiber 3 grams
Sodium 177 milligrams
Potassium 427 milligrams
15. Loaded Twice-Baked Potatoes (American)
Ingredients
Russet potatoes (medium-sized)
Ninety percent lean ground beef
Broccoli florets
Cheddar cheese (fat reduced)
Sour cream (fat reduced)
Pepper
Scallions
Salt
Water
Preparation
Prick the russet potatoes with a fork.
Cook them in the microwave for 20 minutes, so that they become soft.
Remove their top parts and scoop out the cores with a spoon.
Bake these shells in a baking dish.
Cook the beef over medium heat until it becomes light brown.
Add broccoli florets as well as water to it and cook for a few more minutes by covering.
 Drain the water carefully.
Mix sour cream, cheddar cheese, pepper, scallions, and salt with the potato cores well.
Add the beef-broccoli mixture to it and combine properly.
Now, fill the baked potato shells with this mixture and sprinkle the rest of the grated cheese over them.
Bake for next 2-3 minutes, so that the cheese toppings get melted.
Nutrition Profile
Calorie 274
Carbohydrate 24 grams
Protein 22 grams Fat 10 grams
Cholesterol 52 milligrams
Fiber 2 grams
Sodium 514 milligrams
Potassium 740 milligrams
16. Thai Beef Salad (Thai)
Ingredients
Sirloin steak (visible fat removed)
Green peppered pepper
Soy sauce (sodium reduced)
Fish sauce Canola oil/sesame oil (untoasted)
Red leaf lettuce
Mint
Curly endive / frisée
Scallions
Lime juice
Lime zest
Sugar
Preparation
Place the sirloin steaks on a baking sheet after rubbing them with black pepper powder and soy sauce.
Broil them for 15 minutes in a preheated broiler.
Allow the sheet to cool down fully.
Then, make thin strips of the steaks and cut each of them down into small cubes.
Prepare a marinade by combining fish sauce, lime zest, lime juice, chopped scallions, ground red pepper, and sugar.
Put the steak pieces in this mixture, blend them well and keep in the refrigerator for the night.
Next day, arrange the marinated steaks on fresh mint, curly endive, and red leaf lettuce.
Drizzle sesame oil and toss a little before serving.
Nutrition Profile
Calorie 230
Carbohydrate 6 grams
Protein 24 grams Fat 12 grams
Cholesterol 42 milligrams
Fiber 2 grams
Sodium 455 milligrams
Potassium 525 milligrams
17. Spicy Tunisian Grilled Chicken (African)
Ingredients
Chicken breast (skinless and boneless)
Garlic powdered pepper
Coriander seeds
Caraway seeds
Kosher
salt
Preparation
Prepare a rub by mixing garlic powder, coriander seed powder, caraway seed powder, red pepper powder, and salt.
Coat the chicken breasts with it for half an hour.
Now, lubricate the grill rack with some oil and put the chicken pieces on it.
Place the rack in a preheated griller and grill each side for 7 to 8 minutes, until the temperature becomes 165°F.
Nutrition Profile
Calorie 131
Carbohydrate 2 grams
Protein 23 grams
Fat 3 grams
Cholesterol 63 milligrams
Fiber 1 gram
Sodium 195 milligrams
Potassium 228 milligrams
18. Oven-Fry Poutine With Mushroom Gravy (French)
Ingredients
Baby potatoes, white mushrooms
All-purpose flour
Extra virgin olive oil
Mushroom broth/beef broth (sodium reduced)
Onion
Pepper
Chives
Extra-sharp
Cheddar cheese
Salt
Preparation
Combine baby potatoes with extra virgin olive oil, pepper, and salt.
Toss well to coat them evenly.
Arrange them on a baking sheet and roast in a preheated oven so that they become brown and soft.
Sprinkle extra-sharp cheddar cheese over them and bake once again until the cheese melts completely.
Prepare a mixture by whisking the mushroom/beef broth with the all-purpose flour.
Sauté the onions and the cremini/white mushrooms in extra virgin olive oil for some time.
Once they start browning, pour the rest of the broth into it and simmer.
Now, add the broth-flour mixture to it and cook until it gets thick and smooth.
Add salt, pepper and chives to finish the preparation of your gravy.
Top the potatoes with it and serve.
Nutrition Profile
Calorie 274
Carbohydrate 36 grams
Protein 9 grams Fat 11 grams
Cholesterol 17 milligrams
Fiber 4 gram
Sodium 489 milligrams
Potassium 920 milligrams
Added sugar 0
19. Fish With Tomato Caper Sauce (Australian)
Ingredients
White fish fillets (boneless)
Whole tomatoes (peeled)
Vegetable oil
Caper
Brown onion
Garlic
Green chili
Pepper
Coriander
Parsley leaves
Lime juice
Salt
Preparation
Marinate the white fish fillets with fresh lime juice for one hour.
Sauté chopped brown onions in vegetable oil so that they get tender and translucent gradually.
Add tomatoes, garlic and green chili to it.
Cook until the mixture gets thicker and the aroma is released.
Also, add caper, coriander, parsley leaves, pepper and salt to the sauce and cook for next 4-5 minutes.
Now, pour half of the sauce into a wide pan, place the marinated fish fillets over it, and pour the remaining sauce over them.
Simmer for 7-8 minutes and you are done.
Nutrition Profile
Calorie 790
Carbohydrate 17 grams
Protein 149.2 grams Fat 11 grams
Cholesterol 536 milligrams
Fiber 4.2 gram
Sodium 686 milligrams
Added sugar 8 grams
20. Clay-Pot Chicken (Malaysian)
Ingredients
Chicken breasts (skinless and boneless)
Vegetable oil shallot/onion
Ginger
Garlic
Coconut milk
Grated coconut
Tomato
Chili pepper (seeded)
Tamarind paste
Lemongrass
Coriander leaves
Kaffir lime leaves
Chicken stockWhite / rice wine vinegar
Granulated sugar
Preparation
Stir fry the grated coconut in a dry pan.
Once it turns brown, pour vegetable oil into it.Also, add onions/shallots, lemongrass, ginger, garlic, chili pepper, and fresh tamarind paste to it and cook for 4-5 minutes.
Put the chicken breasts in the spices and make it light brown.
Prepare a mixture by combining coconut milk, kaffir lime leaves, white/rice wine, vinegar, and granulated sugar with the chicken stock and add it to the cooked chicken.
Pour the entire thing into a glassy clay pot and bake in a preheated oven.
Once the chicken gets tender, you can add brown coconut and chopped tomatoes to it.
Sprinkle with finely chopped coriander leaves and serve.
Nutrition Profile
Calorie 653.5
Carbohydrate 14.9 grams
Protein 56 grams
Fat 27.5 grams
Cholesterol 153.3 milligrams
Fiber 3.2 gram
Sodium 405.7 milligrams
Added sugar 5.9 grams
21. Healthy Egg and Chips
One delicious way to cook eggs, potatoes, shallots, mushrooms and other vegetables of your choice is in the oven and team it with baked beans or toasted brown bread. Since the cooking is done by the baking process, it involves very less oil. Herbs like oregano and fresh leaves and all the roasted veggies add to the nutrition value.
22. Spicy Root and Lentil Casserole
This is an interesting way to cook thick lentil gravy and serve it with a bread of your choice. This dish uses very less oil and spices but, contains lentils and fresh seasonal vegetables. The very surprising element here is that you can use a mix of lentils of your choice to enhance the flavor of the dish.
23. Spicy Stewed Potatoes with Spinach
For those who are potato lovers but refrain from eating them given to the high carbohydrate content, cook it with spinach, buttermilk and whipped cream to make a healthy, creamy yet low-calorie serving dish. The spices used give the dish a very Thai essence and interesting flavors.
24. Bean Sprouts and Vegetable Salad
Use broccoli, mushrooms, cabbage, onions, red and green capsicum and celery mixed with bean sprout. Add flavors using olive oil, garlic, green chilies, lemon and red chili flakes and toss up a healthy salad for meals or as a side dish. This interesting combination is healthy, tasty and full of goodness.
25. Kidney Beans and Sweet Corn Bake
Mash boiled kidney beans and white chickpeas. To this, add cucumber, lettuce, sweet corn and herbs like celery mint and coriander leaves and spices for taste. Mix well and make small, round balls. Bake them, or alternately, layer them in a baking dish and add some Parmesan cheese on the top and bake. You can savor it just like that or with rice to make it more filling.
26. Burritos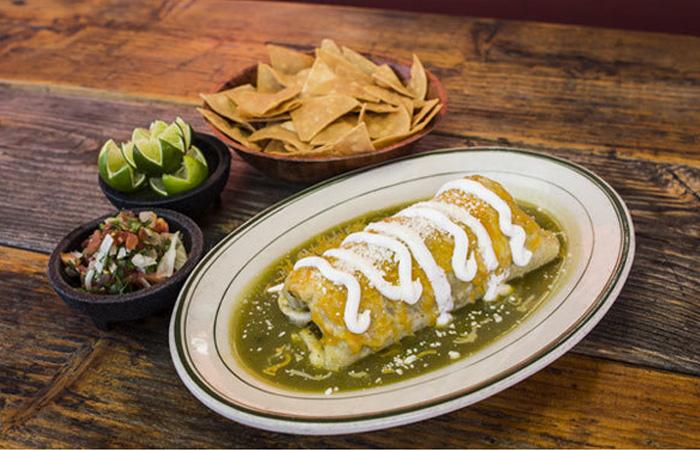 Mexican dish without cheese sounds boring even to eat. So an alternate way is to use egg whites in place of normal egg and make the salsa stuffing. You can also add an Indian touch by using sprouted salad as stuffing and serving with salsa. A better idea is to cook in microwave or oven to reduce the oil usage. For flavor, use low-calorie Parmesan cheese.
27. Chicken Mulligatawny
Mulligatawny itself means pepper water. Cooked with rice, chicken breast, freshly ground pepper powder and strong flavors of ginger, garlic, and herbs; you really do not miss the spices associated with chicken much. The use of curry powder and coconut milk add a touch of sweetness without adding calories to the dish.
28. Healthy Sandwich
You can layer all the veggies on a slice of brown bread or any low-fat bread of your choice. Use a dressing made of olive oil, spices and herbs of your choice to substitute a typical meal to a healthy one. Bake it or eat it raw, it surely will taste delicious and can be eaten at any time of the day. But make sure you add flavors and not calories to the sandwich.
29. Fruity Muffin
Bake muffins using blueberries, raisins, apricots, and cranberries. These too fall in healthy and nutritious meals category. When there is no time for a 'real' meal, eat these for healthy and wholesome fill. The best part of this healthy dish is that you can bake it and store it for up to 2 weeks or deep freeze for about a month. Just ensure that you warm them before eating.
30. Oatmeal Pancakes
Use oatmeal, blueberry and buttermilk to make healthy and nutritious pancakes. This is quick, easily digestible and full of nutrition and flavor. These pancakes are super filling and with a little honey added, are tempting and tastes amazing.
Beware, as you might over eat these mouth watering pancakes! You can also add healthy nuts to add to the flavor and texture.
Try these delectable recipes at home and savor the desi flavors from different states of India. Do leave us your valuable comments below and let us know your recipes of healthy food!
Always remember that moderation and portion are the keys to good health. To cut down on sweets, you can opt for lesser sugar dessert recipes or even try some safe sugar alternatives. Enjoy your meals and good health with these simple and amazing recipes.

The following two tabs change content below.

Jayshree Bhagat
Love you stylecraze for this platform. Hy there, I am Jayshree from Mumbai, director of Milestone plm solutions pvt ltd-vasai. I basically love to read and write about make-up, beauty & fashion in ma spare time. That's my hobby you can call. Hope you love my blog and articles. Do leave your valuable feedback! Stay Beautiful!!

Latest posts by Jayshree Bhagat (see all)