Have you ever tasted the food from one of the most natural places in the country? If you are wondering which place we are talking about, then it is Kerala! Right from the simple vegetarian foods to the exotic non-vegetarian dishes, the cuisines of Kerala are unmatchable!
And what if you get to know of ten of these incredible recipes, all in one place? That is what this post has! Go ahead and enjoy the ten best recipes from Kerala, aka, God's Own Country!
Kerala Breakfast Recipes – Top 10:
1. Tomato Chutney:
This tangy sweet tomato chutney tastes great and makes a perfect companion for those idlis and dosas at breakfast. It needs very little time for cooking.
Ingredients:

Tomatoes
Chili Powder
Onion
Oil
Salt
Curry leaves
Cumin Powder
Coriander leaves
How To Make:

Sauté fry the onions first. Add sliced tomatoes.
Then add the spices to it and keep these frying.
Add the coriander leaves next.
Add some water to the mix. It should be ready soon.
[ Read: Delicious South Indian Breakfast Recipes ]
2. Kerala Coconut Chutney:
Coconut is an integral part of Kerala cuisine. From rice to bread, it is used extensively by Keralites in cooking. This chutney is perfect for serving with dosas and idly in breakfast.
Ingredients:

Scraped coconut
Ginger
Green Chilly
Curry Leaves
Onion
Whole Red Chilly
Mustard Seeds
Salt
Water and oil
How To Make:

Mix onion, Green Chilies, Ginger and coconut together and grind with salt, water.
Sauté curry leaves, onion pieces, whole red chillies and mustard.
Mix it with ground paste after taking off the flame.
Add some water. The chutney is ready.
3. Kerala Style Idlis:
Did you know that Idli is cooked in most Keralite households twice or more a week? Preparing soft idlis is not difficult when you have an idli cooker and the necessary ingredients.
Ingredients:

Urad dal
Raw rice
Fenugreek seeds
Salt
Cooked parboiled rice
How To Make:

Soak both urad dal and rice.
Add the fenugreek seeds.
Make a thick paste with the ingredients and cooked rice.
Let the batter ferment overnight.
Add salt later and make idli shaped moulds.
Grease idli cooker with oil and put the moulds.
Steam the idlis for 15 minutes. Serve hot with sambar.
4. Gothambu Dosa:
Gothambu dosa is a variation of popular rice dosa in Kerala. It is served mostly in breakfasts and you may give it to diabetics in particular.
Ingredients:

Whole wheat flour
Salt
Water
Oil
How To Make:

Mix all ingredients in a bowl well.
Lightly grease a dosa tawa.
Spread batter circular on the tawa.
Cook until both sides are crispy brown.
Serve hot with chutney and sambar.
[ Read: Delicious Gujarati Breakfast Recipes ]
5. Kerala Deep Fried Rice Rotti:
This is one North Keralite breakfast dish. Made with Coconut and parboiled rice, it is tasty and easy to make. Serve it with a hot and spicy curry.
Ingredients:

Parboiled Rice
Salt
Oil
Grated coconut
Shallots
Fennel seeds
How To Make:

Soak rice for a few hours first.
Grind soaked rice with all ingredients well.
The paste should be thick.
Heat oil in pan. Make dough balls from paste and flatten them using hands.
Fry the flattened balls both sides well.
6. Kalappam:

Kallappam is one of the most popular Kerala breakfast items. It resembles the dosa to a great extent. You should serve it spicy with fish or chicken curry. However, with chutneys it can be served for breakfast.
Ingredients:

Coconut grated
Cumin
Raw rice
Yeast
Salt
Sugar
How To Make:

Grind cumin seeds and coconut well.
Mix with sugar and rice powder.
Add the yeast to the mix.
Let it ferment for some hours. Add the salt to it.
Heat up oil in a pan and pour the batter with a large ladle on top.
Fry well on both sides.
7. Kerala Coconut Pudding:
This tender coconut pudding is one of the most ideal Kerala breakfast recipes for kids This dessert should be put in the fridge after cooking and served cool.
Ingredients:

Grated coconut
Milk
Milkmaid
China Grass
Sugar
Tender Coconut Water
How To Make:

Soak broken china grass in tender coconut water.
Grind the grated coconut meat.
Boil sugar in milk and milkmaid mixture.
Add the tender coconut paste and milk to china grass mixture.
Mix everything well and allow it to cool.
8. Mango Kichadi:
Mango Kichadi is a typical Kerala delicacy. It is a must have during Onam. You may serve this to kids in breakfast as well. Curd is not used as mango itself has a sour taste.
Ingredients:

Mango
Dry red chillies
Green chillies
Mustard seeds
Coconut grated
Cumin seeds
Mustard seeds
Refined oil
Shallots
Curry leaves
How To Make:

Chop raw mango into pieces.
Grind mustard seeds, cumin seeds, chillies and grated coconut well.
Fry mustard seeds in oil and add red chilli pieces with curry leaves.
Next add the chopped shallot pieces.
Then add the chopped mangoes.
Add all other ingredients with water. Cook for a while.
9. Kerala Fruit Salad:
If you have difficulty in making your kids eat salads in breakfasts, try this Kerala style salad. It is nutritious and yummy. The lemon juice adds a tangy note.
Ingredients:

Pineapple slices
Banana cut
Orange
Grapes
Lemon juice
Condensed milk
Water
Sugar
Clove
Cinnamon
How To Make:

Boil cinnamon and clove in water.
Add the pineapple slices.
After it cools down, remove the herbs.
Add the remaining fruits to it.
Add lemon juice and condensed milk. Keep in fridge.
Serve it chilled.
[ Read: Kerala Ramadan Recipes ]
10. Kerala Parippu Curry/Moong Dal:
Kerala style moong dal, also called parippu curry is a part of onam cuisine. It tastes the best when served with hot rice or appalam. The spicycoconut mix used in the dish rejuvenates the taste buds.
Ingredients:

Turmeric powder
Moong dal
Salt
Cumin Seeds
Grated Coconut
Mustard
Dry Red Chili
Shallots
Green chili
Curry leaves
How To Make:

Dry roast the moong dal.
Then cook it with salt and turmeric in a pressure cooker.
Mix a paste using cumin seeds, green chili with coconut.
Add the paste to dal and boil it.
Sauté fry curry leaves and mustard in oil.
Add the chopped shallots and red chili.
Add this hot mixture into dal. Mix everything well.
Breakfast does not always have to be sandwiches or oats. With a country as large as ours and several cuisines to try out, you can now make the first meal of the day all the more interesting!
Do you know of any other Kerala breakfast recipes? Share with us in the comments section below!
Recommended Articles:
The following two tabs change content below.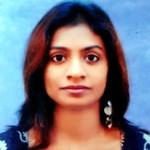 Latest posts by Maanasi Radhakrishnan (see all)