Tamarind is an integral part of a number of Indian recipes. Its tangy taste can pump up the taste of any dish. But, it can also be used on its own! Tamarind chutney, anyone?
Tamarind chutney is a sweet and sour sauce that goes well with many Indian snacks. Here are a few recipes that you will enjoy savouring!
1. Tamarind Chutney
The original tamarind chutney is lip smacking and simply out of the world!
Ingredients:

Tamarind
Jaggery grated
Roasted cumin (Jeera) powder
Red chilli powder
Salt to taste
Black salt
Garam masala
Method Of Preparation:

Mix tamarind paste or concentrate with 5 cups of water and cook for 10 minutes.
Add grated jaggery, chilli powder, cumin powder, salt, garam masala and mix well.
Cook again on medium flame until jaggery dissolves completely and the chutney becomes semi thick.
Take out the pulp from the tamarind mixture.
Serve
2. Tamarind Date Chutney
This delicious chutney with its unique sweet and sour flavour can be stored for a long time in refrigerator. To make it, you will require ingredients like
Dates
Tamarind pulp
Grated jaggery
Hing
Chilli powder
Salt
Method of Preparation:

Wash the tamarind and dates and put them in a pan.
Add salt, hing, chilli powder and jiggery and water. Boil for 20 minutes.
Cool it and use a sieve to strain the chutney.
Store in refrigerator
3. Sour Tamarind Chutney
To make this tangy sour chutney, you will require ingredients like
Tamarind water
tamarind paste
Red chilli powder
Roasted cumin seeds powder
Black Salt
Dry ginger powder
Salt
Method Of Preparation:

At first, you need to strain the tamarind and mix with tamarind paste.
Add the spices baring black salt and put on heat. Boil for few minutes.
Cool the mixture before adding the black salt.
Serve this with roti.
4. Sweet Tamarind Chutney
To make this yummy chutney you will require jaggery sugar and tamarind concentrate. Both can be found in regional markets and shops. The ingredients are:
Tamarind concentrate
black salt
jaggery sugar
water
ground cumin
cayenne pepper
ginger powder
Method of Preparation:

Heat water and wait till it boils.
Then add tamarind concentrate till well dissolved.
Add the other ingredients and stir well.
Then simmer the mixture for 15 minutes or so till it turns thick.
Store in an airtight container and put inside the refrigerator.
5. Dates Tamarind Chutney (Variation To The Above Recipe)
If you are bored of eating the same old chutney week after week, it is time you try something new. Why not bring in the goodness of dates and combine it with your tamarind chutney? Yes, you heard it right, you can make your chutney healthier by adding dates, which is full of iron and lends a heavenly flavour to the classic chutney.
Ingredients:

Dates
Tamarind
Jaggery (molasses)
Red chilli powder
Roasted cumin powder
Dry ginger powder (sonth / sukku)
Black salt
Asafoetida
Water
Method Of Preparation:

Wash the dates and tamarind and place them in a saucepan.
Add the jaggery, chilli powder, asafoetida, salt, and 4 cups of water and keep the mixture in sim for 20 to 25 minutes.
Cool and strain the mixture through a sieve.
Use as required. Store refrigerated.
The above are two of the most common tamarind chutneys. But if you think they can get boring, you must try t below variations of this tangy tamarind chutney. So what are you waiting for? Don your apron and get set go!
6. Spicy Tamarind Chutney
To make this mouth-watering chutney, you will require:
Tamarind
Coriander Seeds
Onions
Dry Red Chillies
Coriander Seeds
Turmeric
Oil and Salt
For seasoning you need
Curry leaves
Mustard Seeds
Method Of Preparation:

Wash and then soak tamarind for few minutes in water.
Dry roast the chillies, coriander seeds and cumin seeds.
Peel the onions.
Make a paste of 4 onions pieces, chillies, the spices and tamarind.
Heat the oil and add seasonings. Sauté the onions and add turmeric.
Now, add the paste and cook.
7. Tamarind Jaggery Chutney
It can be the perfect companion for enjoying snacks like chats, samosas and flour based delicacies. The ingredients are:
Tamarind
Dry red chillies
Jaggery
Roasted cumin powder
Oil
Salt
Water
Method Of Preparation:

At first, soak tamarind in warm water.
Throw out the seeds from water and mix pulp with water well.
Heat oil in pan, and then add dry red chillies, tamarind juice. Cook in high flame.
Add the jaggery powder next. Then add red chilli powder, roasted cumin powder and salt
Cook on low flame for a while.
Cook until the chutney reaches the desired thickness. As the chutney cools, it will become even more concentrated.
8. Tomato Tamarind Chutney
You can enjoy this chutney with either rice or rotis. The main ingredients are:
Tamarind pulp
Tomatoes, cut into small pieces
Green chillies
Oil
Garlic cloves
Salt
Coriander leaves
Method Of Preparation:

At first, soak the tamarind pulp in warm water.
Heat up oil and add the green chillies. Sauté for a while and put away.
Now, cook the tomato pieces in pan.
Make a paste using tamarind pulp, salt, garlic cloves, and green chillies. Use a blender for this.
Now, add the coriander leaves and tomatoes to this mixture and make the blend. You may add a small amount of water.
9. Tamarind Ginger Pickle
You may try this yummy chutney with bread or various rice preparations. You will need ingredients like:
Dry Tamarind
Ginger
Water
Green chillies
Asafoetida
Oil
Turmeric Powder
Jaggery
Curry leaves
Salt
For Seasoning, you will require:
Mustard Seeds
Curry leaves
Dry red chillies
Oil
Method Of Preparation:

Mix the Tamarind with water in a medium pan.
Boil the mixture and then let it soak for a few hours.
Then use hands to squeeze tamarind and get pulp out of shells.
Now, strain the tamarind pulp.
Heat up oil in a large sized pan.
Add curry leaves, turmeric powder and asafoetida into the oil.
Now, pour in green chilies and minced ginger. Sauté the mixture.
Add salt and tamarind pulp. Cook for some time till it become mashed and tender.
Now add the jaggery and cook till it melts and mixes with everything.
In another pan heat oil and fry mustard seeds.
Add the curry leaves and dry red chillies to it.
Then pour the prepared seasoning over the large pan. Cook for a while.
10. Mango Tamarind Chutney
This is sweet and sour chutney that can be enjoyed with various types of cuisines. The main ingredients are:
Fresh tamarind pods
Chopped green mangoes
Peeled and sliced ginger root
Chopped green peppers
Raisins
brown sugar
vinegar
seeded chilli
Method Of Preparation:

Pour some water into a pan and add tamarind pods. Bring it to boil.
Then allow it to cool.
Now, mash the pods to get the pulp.
Then strain water and store it after throwing away seeds.
Now, use a grinder to grind the mango along with ginger roots.
Mix the grated pulp with tamarind water. Add the other ingredients.
Now simmer the mixture for a long time, about one hour or a little more.
You need to stir it from time to time to evade sticking to pan.
You can store this in refrigerator.
11. Raw Tamarind Chutney
Raw tamarind chutney is best enjoyed with rice and it can be prepared just in a few minutes. The main ingredients are:
Raw tamarind pieces
Salt
Sugar
Green chilly
Hing
Methi seeds
Method Of Preparation:

At first, you need to wash the tamarind pods well.
Then, dry them carefully and cut into small pieces.
Make a paste with hing, methi seeds, salt and green chilly. Add some water if necessary.
You can sauté this lightly with oil and add some water.
12. Tamarind Coconut Chutney
This is one of the authentic South Indian delicacy that has become popular in other parts of India as well. The main ingredients are:
Tamarind paste
green chillies
coconut
curry leaves
salt
red chillies
Method Of Preparation:

At first, you will have to grate the coconut.
Roast some red chillies in fire.
Mix the grated coconut, salt, red chillies and tamarind.
Put it in a mixer and blend well for a few minutes.
Add a small amount of water and mix everything well.
Pour the chutney into a bowl and sprinkle green chillies atop.
You can serve this with dosa or rice.
These 10 best tamarind chutney recipes can give your taste bud an enhanced experience. So, try those at your home and let us know about it.

The following two tabs change content below.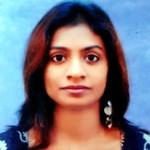 Latest posts by Maanasi Radhakrishnan (see all)