Yoga blocks, contrary to popular understanding, are not just for the weak and infirm. They are not even for those whose bodies lack flexibility. Basically, a yoga block is a prop to make yourself more comfortable and improve your alignment while practicing yoga.
Yoga blocks can be used by both beginner and professional yoga trainers. For the beginner, props function as aids for experiencing the asanas in an easier way to get started. And for experts, props will help in obtaining better poses and better stretches more safely.
If you're not aware of different types of yoga blocks, here's an explanation. So the next time you need a little support, you'll know which block to grab.
Before we go into the details of different types of yoga blocks, let us know
What should your yoga blocks be made of?
FOAM: Foam blocks are very versatile. They are extremely light and give way to pressure with ease without being damaged or deformed in any way. They are easily available in the market in bright neon colors which are very attractive. If you are an amateur and looking for yoga block to give you the necessary support, then foam blocks are the way to go. Make sure you choose the right size to suit your requirements. These are excellent for both standing and sitting postures and are comfortable as well as affordable. Once you try the yoga foam you will never want to use any other exercise gear again!
CORK: If you are not sure about the traction that will be provided by a foam yoga block, then opting for a cork alternative is a good idea. These fall between foam and wood blocks in terms of price as well as flexibility. While not as light as the foam yoga blocks, cork does have a certain amount of give, which can be comfortable. Pliancy is usually not a problem with good-quality cork yoga blocks but cheaper versions may leave you disappointed. They are usually available in sober colors and are more aesthetically pleasing than foam blocks. They are more expensive and less comfortable than foam ones but the textured finish may appeal to a lot of people. The biggest advantage of these cork blocks is that they are eco-friendly and lend a soothing touch to your workout space unlike the neon colors of the foam blocks.
[Read:Shilpa Shetty Yoga Videos]
WOOD: Wooden yoga blocks are the most traditional and the most expensive. However you should buy them with care. Just because they are the oldest and the most expensive option available in the market, it does not mean that they are necessarily good for you. The solid surface and the lack of pliability may make it uncomfortable for some users. These blocks, especially the bamboo ones, are also extremely heavy and make mobility a bit of a problem. If hard surfaces turn you off and you want a bit of traction between yourself and the floor then wood blocks are a strict no-no. Ensure that you have a cork block to support your needs.
[Read:Deep Meditation Procedure]
Some more factors:
The foam yoga blocks are a lot like OVC yoga mats in that they are not environmentally friendly. But they are definitely cheaper and the most comfortable option.
Cork yoga blocks, in addition to being eco-friendly, also absorb sweat. They are good for providing extra grip or traction on wooden floors.
The advantages of wood blocks are the fact that they are extremely durable, will last a very long time and are eco friendly if sourced properly.
Thus choice of yoga block is really a personal decision based on individual workout needs. A number of factors like age, flooring, flexibility, needs will impact your decision and determine what kind of yoga block you will end up buying. Ensure that all these factors are kept in consideration before you buy your yoga block.

The following two tabs change content below.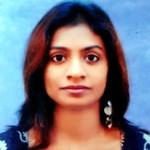 Latest posts by Maanasi Radhakrishnan (see all)