Wedding day is a very special day for anyone. Looking beautiful is the main motive for any girl on her wedding day. However when it comes to the selection of the right products which give the maximum benefit can be a tough choice. Brides often end up looking either too made up or their makeup doesn't seem to last throughout the wedding function.
This post will try to help you select a personalized bridal makeup kit list for your wedding at an affordable price.
Bridal Makeup Kit
Below mentioned are the must have bridal makeup kit items.
A. Primer:
It is very important to use a primer on the wedding day. This will help your makeup last longer.
The following primers work well if you have oily to normal to sensitive skin.
1. Nyx HD Studio Photogenic Primer –Best suitable for flash photography during weddings. Talc and paraben free. It is also mineral enriched.
2. MAC Oil Control Primer –A very good matte effect primer. Good for sensitive skin to oily skin.
[ Read: Revlon Make Up Kits ]
B. Concealer:
Concealer is very much choice dependent. If you have the habit of using stick concealer, then you should depend on those only for your wedding. Do not shift from product types which you are used to.
Here are 3 basic types of concealers from the best of the brands. Choose the type that you are comfortable with. Do not forget to puff compact after using a concealer, followed up with a foundation, else you will look flashed in photographs.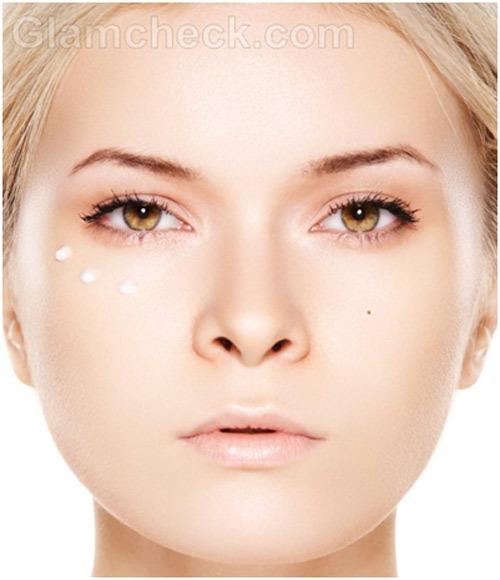 1. Stick concealer – Colorbar Instant Coverup Stick
2. Liquid concealer – Lo'real True Match Super Blendable Concealer
3. Cream based concealer -Nyx Concealer in a jar
[ Read: Kryolan Makeup Kits ]
C. Foundations:
Foundations are a must and we suggest the following:
Oily skin – Clinique Foundation
Sensitive Skin – Bourjois Healthy Mix Foundation
Normal skin – Makeup Forever HD Foundation
Dry skin  – Revlon Color stay foundation /Makeup forever HD Foundation
Dry skin prone to rashes – Bourjois Healthy Mix foundation
D. Compact:
Revlon street Wear and Lakme' Offer very nice Compacts.
E. Lips:
We have a few suggestions based on Bridal lip colour shades of Reds, pinks and maroons. Here is what you should include in your DIY makeup kit.
1.  Oily skin – If you have oily skin then you may want to stick to matte finish lipstick shades. Here are a few choices for you.
Inglot 106 – A wonderful shade of red. Pair it with colorbar moody maroon lip liner.
Colorbar Desir – Pair it with colorbar Moody maroon lip liner
Colorbar Twig – Pair it with  coloressence Lip liner brick red
2. Dry or Normal skin – If you do not have really glossy skin, then you can use extreme moisture or glossy shades of lipsticks.
Maybelline Moisture Extreme Lipstick Ruby Lustre 931 – Pair it with colorbar lipliner rosy red.
Maybelline Moisture Extreme Lipstick Antique Rouge 486 – Pair it with colorbar lip liner rosy red.
Coloressence Lipstick Moods in Maroon – Pair it with Moody maroon liner from colorbar.
F. Eyes:
1. Eye shadow – Of your choice
2. Eye liner -Of your choice
3.Mascara- You have two choices – a curling mascara if you prefer curled lashes and the other being a thicker lash mascara for thicker lashes.
Maybelline Volum Express Hypercurl Mascara (Waterproof)
Maybelline Volum Express Colossal (Waterproof) Mascara
G. Blush:
1. If you have oily skin you can go for powder blushes. A good choice would be Colorbar blush (Cosmic Rose), Street Wear Stay On Mineral Blush, Beyu Blusher and Nyx Mosaic Powder Blush.
b. If you have dry skin, go for cream blushes like  Maybelline Dream Touch Blush and Maxfactor Miracle Touch Creamy Soft Blush.
H. Bronzer:
Opt for a Bronzer in powder form on your wedding day. Go for Lakme' Gold Dust Shimmer Bronzer or Lakme' Absolute Sun Kissed Bronzer.
[ Read: Top 10 Bridal Makeup Videos ]
I. Shimmer Powder:
A shimmer powder can work wonders on your cheeks and forehead for your wedding. Try out either Coloressence Shimmer Powder or Nyx Glitter Mania (shade crystal GP 03 or silver GP 06)
Hope this article helps you to beautifully design a customised wedding makeup kit at an affordable price. Let us know which products would you opt for in your DIY wedding kit?
The following two tabs change content below.