DIY Glitter Nail Art
Glitter nails are latest trend in nail art designs  these days.  There are various products available in the market that can be used to achieve these. But today I will show you how to do glitter nails using things that are easily available and easy on the pocket too. Apt for parties and weddings or even on a regular day to lighten up your boring outfit.
I will show you simple nail art in two ways to do this glitter style
1. Glitter nails
2. Glitter nail polish
You can do anyone of these or combine both of them together. In this tutorial I have used both the methods.
Things you will need:
1. Clear nail varnish
2. Nail color of your choice
3. Loose glitter powder. (These are easily available at the stationary stores. I got them for Rs. 10. Also you can choose any color of your choice. I am using silver colored glitters for this tutorial).
4.  A small piece of paper.
5.  A pair of scissors.
6.  A small plastic container.
7.  A toothpick / A Brush.
Also remember to cover your workstation with a newspaper without fail. It is easier to collect the glitters that fall off in the process.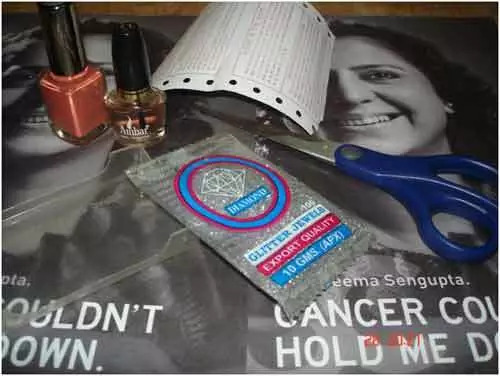 1.  Glitter Nails:
Let's first start with how to do the glitter nails.
Clean your nails and file them to get the desired shape. Also empty some of the glitter in the plastic container.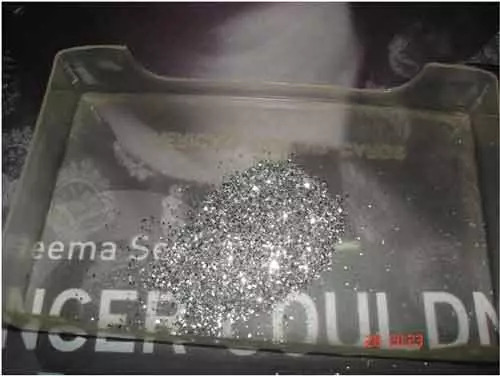 Now apply the clear nail varnish on your nail.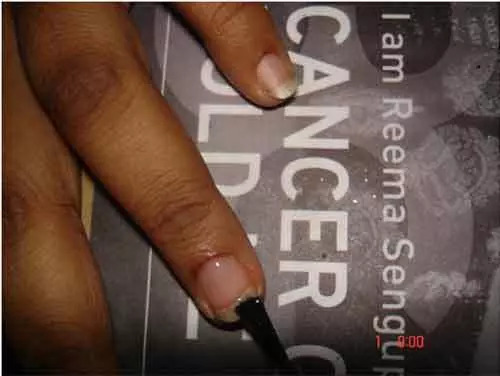 Once you have applied a coat of clear nail varnish quickly dip it into the glitters in plastic container. A tip here. When you dip your nail in the glitters press them a little. This way the glitters will stick better to the nails.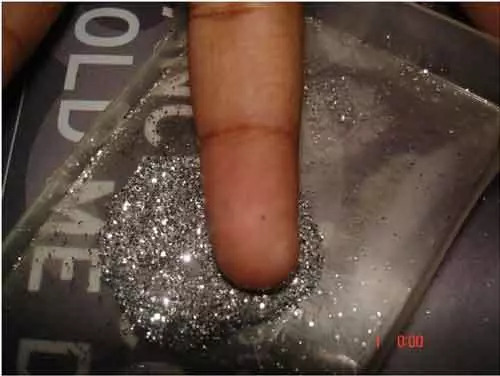 Once this is done take out the finger and tap it lightly in the container itself. This will help you get rid of the extra glitter. Don't worry about the extra glitter that has stuck elsewhere like cuticle line, below your nails etc. You can remove it using the toothpick or the brush.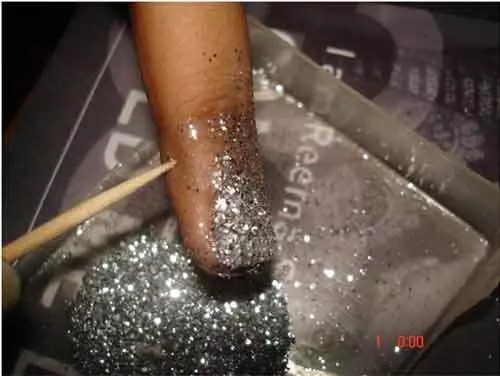 Wait for it to dry and then seal it with 1 – 2 top coats. This will seal your nails and make it your nail art last longer.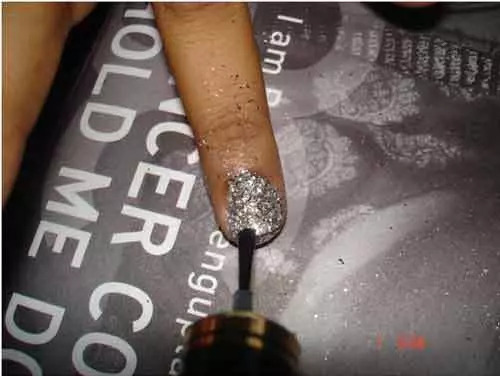 You can do this on all the nails if you want. For this tutorial I am doing only on one nail. I will apply glitter polish on the other nails. Read below to know on how you can make your own glitter nail polish trend.
2.  Glitter nail polish:
Make a cone out of a small piece of paper. Cut off the end to make an opening. This will act as a funnel to add glitter to the nail polish bottle without spilling it all over.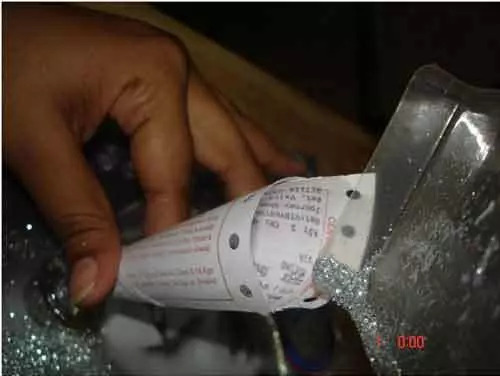 Add the loose glitter powder to the clear nail varnish using the paper funnel. Shake it well and your glitter nail polish is ready.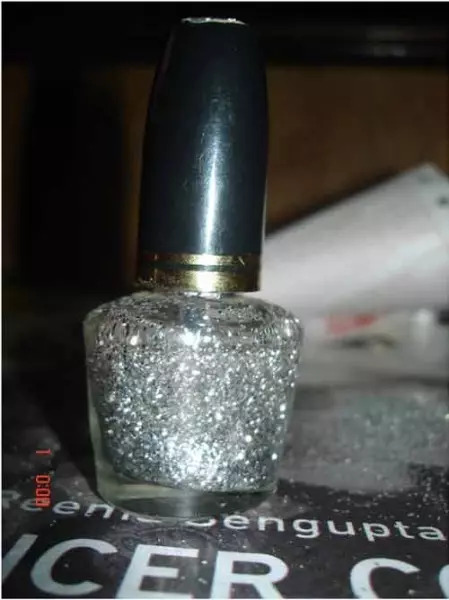 Apply any nail color of your choice and let it dry. Over this apply the glitter nail polish.
Remember to shake the glitter nail polish bottle well before every use.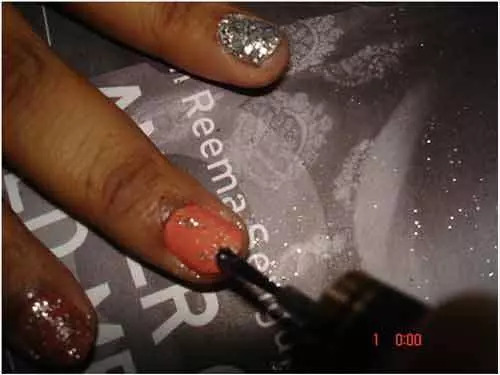 And here you go you with your glitter nails ready!!!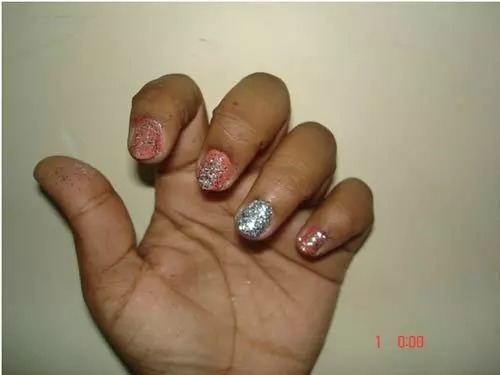 Still confused. Checkout our excellent post on how to do simple nail art at home.
Like this post, then :
Hi !!! I am Swati. A Mumbai Girl who loves shopping, Food and Fashion (the blog name says it all: D). Follow my blog for Fashion Trends, Product reviews, Tips and tricks, D.I.Ys, etc :)
Latest posts by Swati Kalwar (see all)