Top 5 Dove Face Washes Available In India
Do any of you use Dove products for your skin? Oh, how I love it, yes Dove is one such brand which is trusted by millions of people to soothe their skin problems. Well, with so many new products releasing every season, choosing a good product becomes very important.
Dove believes in real beauty, and it replenishes your skin from deep within. Get ready to say hello beautiful skin with Dove products. They had recently launched their new range of face washes, which contain moisture as an integral ingredient. This ingredient cleans and moisturizes the skin, keeping it soft and clear. This Dove face wash products range helps in giving healthy, soft and supple looking skin. It has a lingering subtle aroma that you will fall in love with.
Top 5 Dove Face Wash Products:
1. Dove Deep Pure Pore Care Face Wash:
Dove has launched their new range of face washes for different skin types, and this particular face wash is suitable for people with normal skin. It works effectively in reducing the size of the visible pores on the face. It has the new revolutionary micro-puff technology, which effectively cleans out the dirt, excess oil and sebum from the clogged pores. This Dove deep pure face wash has a smooth and fine consistency, with a creamy texture. It does not make your face dry after cleansing. It lathers well and thus you would require a pea sized amount every time.


2. Dove Go Fresh Citrus Face Wash:
This is the next variant from the dove's new range of face washes, and is suitable for people with oily and acne prone skin. The face wash contains pure orange extracts which helps in removing the excess oil and sebum from the face, along with the daily dirt and dead cells. It is enriched with skin care essence that maintains the skin's oiliness without stripping off the moisture. It has a refreshing orange fragrance which lingers for a long time. Like the other dove face washes, it also requires a very little amount to lather up.
[ Read: Ponds Face Washes ]
3. Dove Beauty Moisture Face Wash For Normal To Dry Skin:
This face wash has unique deep clean action technology. It consists of 1/4th of moisturizing milk, which nourishes and moisturizes the face and has the moisture-locking function, which helps in retaining the moisture for a longer period of time. The face wash forms a rich lather, which removes the dirt and excess oil from the face, thus giving you a refreshed look instantly. It also leaves your face smooth and soft quite visibly. The face wash also works as a make-up remover.


[ Read: Avon Face Washes ]
4. Dove Deep Pure Nutrium Moisture Face Wash:
If you have dry, patchy and flaky skin, then this facewash can be your saviour to these skin problems. It contains "nutrium moisture", which claims to provide you soft, smooth and moisturised skin. The nutrium serum works on the epidermis layer of the skin, thus makes it soft and supple instantly. The facewash contains "fluffy micro puffs", which gently exfoliates your skin without being harsh. These micro particles penetrate into the pores and remove the oil and dirt from the face. The facewash is creamy and has a quite thick consistency with a floral fragrance.
[ Read: Best Face Wash For Fairness ]
5. Dove Men+ Clean Comfort Face Wash: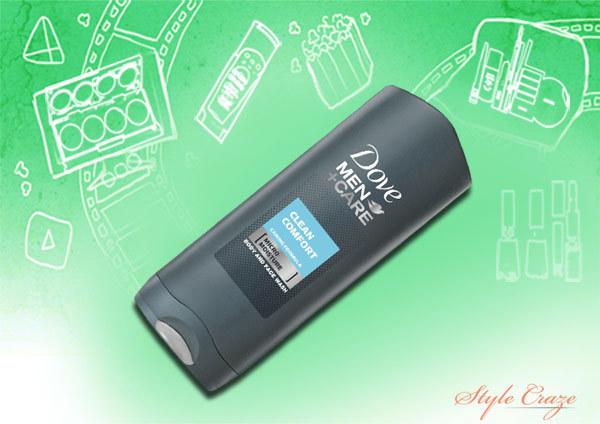 This range from dove is designed especially for men, as their skin is rougher than the women. The facewash is enriched with micro-moisture particles which prevents skin dryness and reduces irritation and redness. It locks in the moisture into the skin and after rinsing, leaves behind clean and glowing skin. The facewash has a mild formula with a cooling agent, which leaves your face soft and refreshed. It is dermatologically tested and thus causes any inflammation or breakouts.


*Subject to Availability
Hope you found this article interesting to read. Try this top 5 Dove face washes to make your skin look healthier, clean and radiant. Please share your views by leaving your comments below. Till then take care and keep it stylish!!

The following two tabs change content below.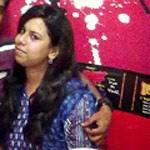 Latest posts by Ankita Biswas (see all)