The Plié Squat Jump is a well-known plyometric exercise that works directly on your abdominal, hip and leg muscles. It is a medium-intensity cardio workout that can be performed without using any equipment. Unlike regular squat, it is based on a variety of foot placement, which helps in strengthening as well as toning up our thighs, hips and legs.
How to Do Plié Squat Jumps?

Plié squat jumps are extremely easy to perform. You have to start with simple plié squats and follow them with jumps. Let us learn to do the plié squat!
1. To begin with, warm up your body by doing some regular cardio exercises. From jogging to running, anything can be practiced to boost the circulation of blood throughout the body and get the lower section (buttocks and legs) ready for carrying out more intense as well as focused activities. If time is a concern, visit the gym and run on the treadmill or simply jog in your backyard. You will need only 10 to 15 minutes to warm up and break a sweat. So, never ever be stingy with it!
2. Now, get into the starting position. Stand upright with your feet shoulder width apart (almost 2 feet). Bend your knees a little and turn your toes out to create a 45-degree angle with the ground. Keep your spinal cord straight and put a little force on your shoulders both downwards and backwards at the same time. Make sure that your knees and toes are aligned properly with each other, while the crown of your head and chin are parallel with the floor during the whole stance.
3. Spread out both your arms along your sides. They should go downwards and your little fingers should be placed on your inner thighs. Now, transfer your total weight back on your heels. Make the abdominal muscles tighter and curve your knees, while taking your pelvis in a lower position flanked by your thighs. Keep breathing in naturally.
4. Let your butt move a bit to the rear. However, it should not stick out or your torso should not hinge to the fore. Keep bending your knees in order to make them parallel with the ground and form a deep plié squat position. Your focus must be on your knees while doing this.
5. Now, press both of your heels against the ground and breathe out gradually. Compress both your glutes (hip muscles) and adductors (inner thigh muscles) and flatten your knees as well, while pushing your pelvis in an upward direction. In short, you need to jump off the floor as high as possible by maintaining your feet at a hip-width distance and hitting the heels collectively in mid-air. Then, get back to the regular squat position by landing on your toes tenderly. Your arms should sweep to the fore and rear respectively during this time.
6. As you have already done with the first rep of your plié squat jump, relax for next 30 seconds and repeat for 1 to 3 sets containing 15 to 20 reps.
[ Read: Effective Plyometric Exercises ]
A Few Important Tips:

Follow the below mentioned tips when you do the plié squat jumps:
Try to avoid any sort of jerking during these jumps to prevent severe lower-back injury.
Be careful while jumping off as an improper move can lock your knees immediately.
While getting into the squat position, make sure that you are feeling flexible. Or, you may end up developing an injury in your knee joints.
It is important to maintain your balance by keeping your head straight up and abs stiff.
The basic plié squats workout can be performed by placing the hands on the hips or holding a dumbbell or barbell crosswise your shoulders. But if you want something more challenging, you can replace them with heavy books or even full bottles of water.
[ Read: Effective Exercises To Strengthen Your Lower Body ]
Practicing plié squat jumps at least 4 days a week can give you significant results in 1.5 to 2 months. You can increase the number of reps each week in order to enjoy better and faster outcomes.
Are you interested in plié squat jumps? Let us know by commenting below.
Recommended Articles:

The following two tabs change content below.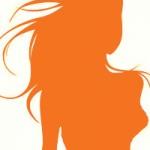 Latest posts by Nilankeeta Roy Chowdhury (see all)