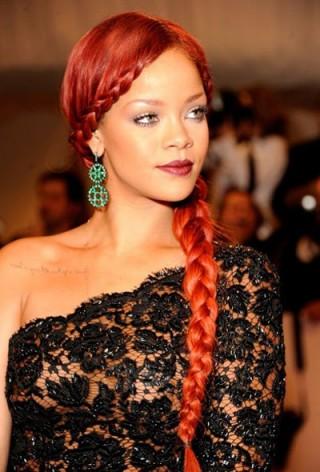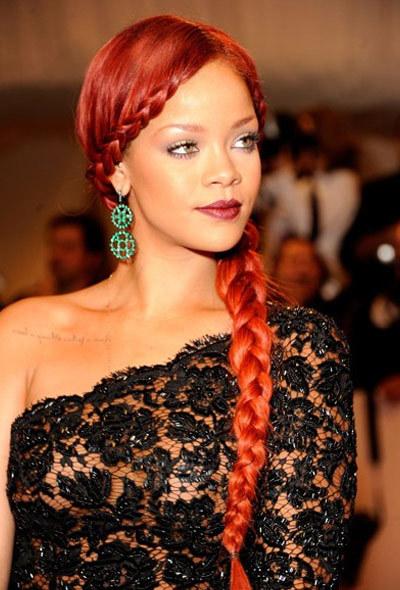 We all love those simple braided hairstyles for long hair especially when we ourselves have long hair! The best part is that it can be done in so many fabulous and different ways! You can either do braids in half hair, or pull it up in an updo style, or even try it in messy style. Its all your choice.
You can braid your hair to make natural hairbands, or you can also accessorize your braids with colorful pearly bobby pins to look stylish. Its all about how you use different tricks to style up your braids. 
Lets check out some less complicated and easy to do braided hairstyles. These are intended to take less time, especially when you really dont know what to do with your hair, or you have no time to get a proper hairstyle. These on the run braids will make you look every bit stylish.
So read below to know more of the cute braided hairstyles:
Easy Braided Hairstyles for Beginners:
Style 1: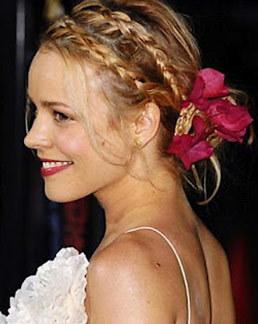 Do you want this look?
Then you have to do two braids from side sectioning taking hair from frontal portion and sticking it on to the bun with bobby pins and attach a big flower and that's it ! Rock the party with this flowery simple braid updo.
Style 2:
Wanna sport the party animal messy look on your gorgeous wavy hair? Then here it is.
This one gives a slight retro feel to it, but anyhow if you got the hair to flaunt, then make a loose hanging messed up braid from the side back and hang it by the side. Leave rest of the hair loose and flaunt  away!
Style 3: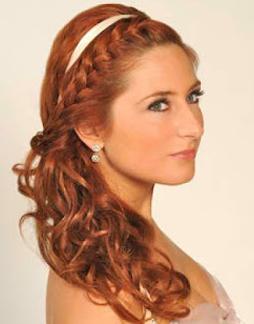 This is a sweet simple braided hairstyles with side sectioning and a braid which is half way till you tie it up with the rest of the hair. Later curl up the loose hairs into waves and finish with a cute ribbon or hair band .
Style 4: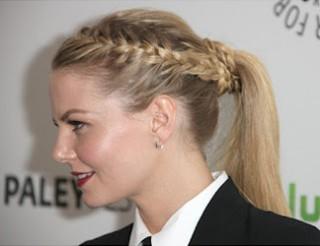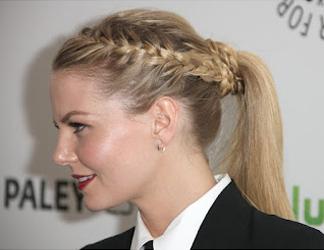 Just a little different than the previous one since here the side braid ties up the rest of the hair as a band and there is a high pony. Total Classic !
Style 5: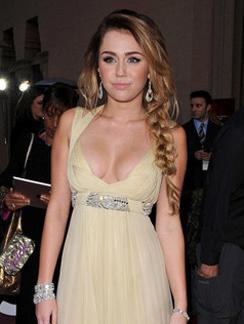 Miley Cyrus loves to sport different hairstyles. And one of her favorites being the messy one, even when it comes with loose braids. You can pull this off too quite well especially for evening outs. Loose messy braid with bangs hanging here and there! A total yes for a big stylish look. 
Style 6: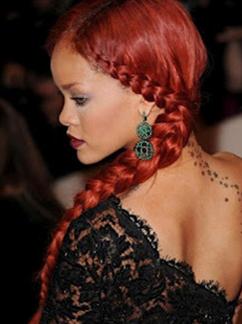 Okay, so you may not be much of a messy person when it comes to hairstyles , and feel kind of undone to sport one?
But have you got long hair? Then sport this Romanian Sexy hairstyle! You can totally carry this one like from the side braid and ending in a long tidy braid.
Grand !
Style 7: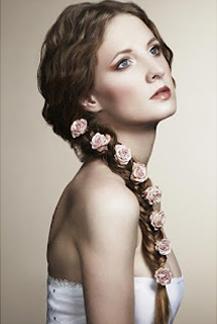 Sweet, simple, and subtle. Add some flowers to a not so loose and not so tight braid and look just Stunning !
Style 8: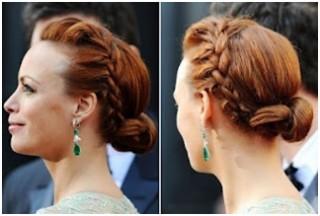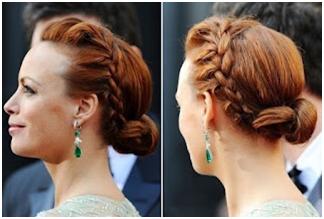 Office party or a formal occasion? Try this one out. It also is a total red carpet style. A side braid, taken into a bun from underneath. Secure with bobby pins. You can do a two head bun or rather a small little Chignon as shown in the picture. Do not forget dangling earrings . That's a must for this one !
Style 9: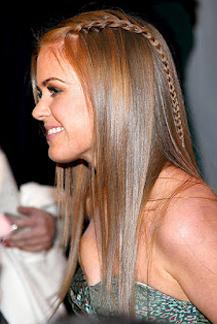 This one is such a style which if you try is surely gonna catch every single eyes, simple ,easy and yet so beautiful, just a single strand of braid can make you look like a total fairy with sleek hair.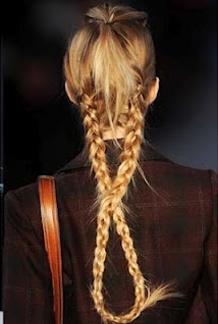 THE HANG MAN BRAID ! 
CAUTION: Do not try the above braid at home or outside , this may be dangerous to your social prestige! LOL!!!
One needs just the right attitude and spirit to carry these braids. They are easy to do and really dont need much chemicals to set. Even heated appliances are not needed for braid hairstyles in most cases. This also means that there is less risk to your hair, thus letting your hair be the way it is.
Braids can go on any hair type, be it straight, wavy or curly. It also is not restricted to any skin tone globally. A blonde hair colored woman can sport it with a lot of oomph like the one with black hair.
Try these in your funky mood days and let us know what you feel about these braided hairstyles.
I hope this article on simple braided hairstyles helps you achieve best looks. For anything, you think we have missed, please update us through the comments section below.
Read Also Fishtail Braid Hairstyle, French Braid Hairstyle, Dutch Braid Hairstyle, Lace Braid Hairstlye
If You Enjoyed This Post, Sign Up For Newsletter
(And get your daily dose of Beauty & Wellness tips straight to your inbox)
The following two tabs change content below.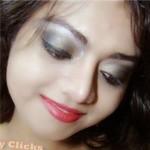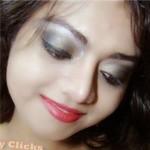 I love makeup,dance,dressing up,singing,writing ,acting (stage drama),eating and nail arts. I live life to the fullest and enjoy every moment as it comes.