'Tis the wedding season, everyone would want to look the best. From themed weddings to matching dresses among siblings and family, you would want everything to be perfect. However, there is one aspect where we as adults turn a blind eye to, children. Yes, children are often left out from the wedding tradition because not many have a role for them to play. Nevertheless, they too would want to look good at their aunt's or uncle's wedding. Wondering how to make wedding hair for little girls? Don't worry you are at the right place!
Here are 50 easy little girl hairstyles for wedding that you should try out:
1. Simple Burgundy High Ponytail:
A simple yet elegant ponytail is one of the easiest hairstyles for little girls with short hair for a wedding!  A style that extrudes innocence, it is gentle and would embellish any personality.
2. Purple Rainbow:
Although, coloring hair might be a bit too much in young girls, you could go for your desired look by using hair extensions. The big ribbon clip at the side enhances the articulately curled edges.
3. Brunette Tousled Waves:
Your little girl has long wavy hair? Styling them to look like a diva is the best and easiest option. The wavy hairdo has a middle part and the style is dressed with tousled flyways.
4. Cowboy Grace:
For a western themed wedding, go for the cowboy hat. A cowboy hat enhances innocent glamour. The vivacious smile with young energetic vibe blooms the personality. The simple hairdo involves sleek hair in chestnut brown teamed with bright yellow extensions, simple yet striking.
5. Simple Tousled Curls:
It's easy to dress up young girls if you have a clear idea of the look. A simple hairstyle to try out and master, just wash the hair, use a good hairspray to style the curls and then gently finger comb to help form curls. The curls have disheveled look however, the style is perfect for the traditional wedding. Use flowers or accessories to enhance the hairdo.
6. Frizzy Band:
The tight afro mane style curls or frizz can be embellished by using a big hair band. The frizzy curls are tamed and pulled back to give a neat and clear face which can be brightened by a wide smile or a playful laughter.
7. Delicate Spiral Curls:
The delicate spiral curls look beautiful and graceful. The spiral twists can be made from one end of the side part and then pinned up on the top. This helps the curls to fall in a poised manner. The style is simple and easy to wear. Perfect for the young bridesmaids!
8. Brunette Side Chignon:
Your little girl is blessed with long tresses! This hairdo is a great option. Pullback the side chignon tightly and give it a cute and pretty effect. You can choose to keep it simple or style it with flowers.
9. Braided Bun:
The milk maid bun is a vintage hairdo. Choose this hairdo if your daughter is blessed with long tresses. Pull the braided bun into the milkmaid style and viola, the style is classic and modish.
[ Read: Hairstyles For Kids With Short Hair ]
10. Messy Ponytail:
The high ponytail with mini braids looks rather stylish. This hairdo has a boho/hippie essence to it, perfect for a beach wedding.
The following two tabs change content below.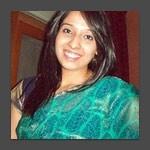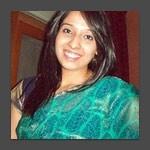 Latest posts by Aparajita Chattopadhyay (see all)