Gum pain can be a real pain in the you-know-what. You cannot eat or drink anything; you cannot talk or even sit in peace because of the constant pain. It is important to pay attention to your oral health to avoid such a scenario. Gingivitis or gum pain is becoming a common oral ailment these days, and we will help you find relief with the remedies in this article.
Gingivitis is one of the more painful oral diseases that affect the gums. It is characterized by swollen and bleeding gums as well as gums that begin to recede from the teeth. Quite often, the symptoms are too mild to be noticed, but when they do flare up, the pain can be acute. This is one infection that can cause a high amount of discomfort and further complications if left untreated (1).
Let us look at the causes of this painful gum disease.
What Are The Causes Of Gingivitis?
Gingivitis is caused by plaque build-up in the teeth, which is basically a build-up of bacteria (1). This plaque is made up of bacteria, food debris, and mucus. Poor dental hygiene is one of the main reasons for plaque build-up, which leads to gingivitis. Other factors that increase the risk of gingivitis include:
Hormonal changes during pregnancy
Diabetes
Infections or systemic diseases (that affect the entire body)
Certain medications like birth control pills (2)
If you are already suffering from gingivitis, going to the dentist is not the only solution. There are many home remedies that can relieve the pain. Here's a list of the top home remedies for gingivitis that can provide relief from this painful condition.
How To Get Rid Of Gingivitis At Home
Gingivitis Home Remedies
1. Saline Gargles
You Will Need
1 tablespoon table salt
A glass of warm water
What You Have To Do
Prepare a solution by mixing the salt in water.
Gargle with this solution after you brush your teeth.
How Often You Should Do This
Repeat this 3-4 times in the day, especially after your meals.
Why This Works
Salt water is an antibacterial (3). It soothes the gums and helps to reduce the swelling caused due to gingivitis (4).
2. Aloe Vera Gel
You Will Need
An aloe leaf
What You Have To Do
Cut the leaf sideways and transfer the gel present inside to a container.
Apply a layer of this gel on the affected gums.
You can either leave it on or gargle after a few minutes with plain water.
Store the rest of the aloe gel in an airtight container.
How Often You Should Do This
Apply aloe vera gel twice a day.
Why This Works
The application of aloe vera gel on the gums can help you get rid of inflamed gums as well as bacteria build-up. This is because aloe vera contains anti-inflammatory and healing compounds (5).
[ Read: Best Aloe Vera Gels Available In India ]
3. Baking Soda
You Will Need
1 teaspoon baking soda
Water
What You Have To Do
Add enough water to the baking soda to make a paste.
Apply this paste on the gums with clean fingers.
Leave it on for 5-10 minutes and then rinse your mouth.
How Often You Should Do This
Repeat this once or twice a day.
Why This Works
This remedy will go a long way in fighting the bacteria that cause gingivitis. Baking soda neutralizes the pH in its surroundings and exerts bactericidal effects on the plaque-causing bacteria. It also cools and soothes the inflamed gums (6).
Caution
Be careful to not get any baking soda on your teeth. Multiple and repetitive applications of baking soda can damage the tooth enamel.
4. Clove
You Will Need
1-2 drops clove oil
What You Have To Do
Apply the essential oil directly on the inflamed gums.
Leave it on.
You can also place 2-3 clove pieces near the gums if you do not have clove essential oil.
How Often You Should Do This
Reapply clove oil 2-3 times in the day.
Why This Works
If we are talking about oral health, no list is complete without the mention of clove. Eugenol is the most active component found in clove, and it has antimicrobial, antioxidant, and anti-inflammatory properties (7).
5. Cranberry Juice
You Will Need
Fresh or organic cranberry juice
What You Have To Do
Drink cranberry juice during the day. If the juice is too acidic for your teeth, dilute it with some plain water and then drink it.
How Often You Should Do This
Drink 2-3 glasses of cranberry juice in a day.
Why This Works
The consumption of sugar-free cranberry juice not only helps to reduce the multiplication of bacteria but also checks their spread, thus keeping gingivitis at bay. The proanthocyanidins present in cranberry juice prevent the bacteria from forming a biofilm on the teeth and gums. The juice also has antioxidant and anti-inflammatory properties that speed up the healing process of the bleeding and swollen gums (8).
6. Lemon Juice
You Will Need
1 tablespoon lemon juice
A cup of water
What You Have To Do
Mix the lemon juice with water and use this as a mouthwash.
Swish this solution in your mouth for 1-2 minutes and then spit it out.
Rinse your mouth clean with plain water.
How Often You Should Do This
Use this homemade mouthwash every morning and night until you get relief.
Why This Works
Lemon contains citric acid and ascorbic acid that exert antimicrobial effects on the oral bacteria (9).
[ Read: Benefits Of Lemon Juice For Health ]
7. Mustard Oil and Salt
You Will Need
1 teaspoon mustard oil
1/4 teaspoon salt
What You Have To Do
Mix the oil and salt.
Massage your gums with this for 2-3 minutes using your fingers.
Rinse your mouth with lukewarm water to remove all traces of the oil.
How Often You Should Do This
Do this twice every day to get rid of gingivitis symptoms.
Why This Works
The inflamed gums can be soothed by massaging them with the mustard oil-salt mixture. Both these ingredients possess antimicrobial properties, and they will restore the health of your gums (10).
8. Cayenne Powder
You Will Need
Toothpaste
Toothbrush
Cayenne powder
What You Have To Do
Add a pinch of cayenne powder to your regular toothpaste and brush your teeth with this.
How Often You Should Do This
Use this remedy every day until the gingivitis infection heals.
Why This Works
Cayenne powder relieves the discomfort caused by gingivitis and also prevents further gum problems by restricting the growth of bacteria. Capsaicin is the key component that is responsible for these effects (11, 12).
9. Sage
You Will Need
1 tablespoon sage powder
A pinch of salt
A glass of water
What You Have To Do
Boil the sage powder in water for a few minutes. Remove from the flame and add the salt. Mix well.
Once this solution has reached lukewarm temperature, rinse your mouth with it.
You can prepare a larger quantity of this herbal mouthwash and store it in a capped bottle.
Alternate Method
Brew some sage herbal tea by steeping a tablespoon of dried sage leaves in a cup of hot water.
Sip on this tea while it is warm.
How Often You Should Do This
Use this mouthwash every day, preferably twice a day.
Why This Works
Sage is often used to deal with oral inflammation, be it in the gums or the tooth cavity. When used for gingivitis, it treats the infection with its antimicrobial components and reduces the swelling as well (13).
10. Alum Gargles
You Will Need
1/2 teaspoon alum powder
A glass of warm water
What You Have To Do
Dissolve the alum in water and gargle with it.
How Often You Should Do This
Rinse your mouth with this 2-3 times in a day.
Why This Works
Redness and swelling can be reduced by gargling with alum water. It works by killing the bacteria that has accumulated in your oral cavity and is causing gingivitis symptoms (14).
11. Listerine
You Will Need
Listerine mouthwash
What You Have To Do
Use it as directed on the bottle.
How Often You Should Do This
Use Listerine twice a day.
Why This Works
This mouthwash that is commonly found in most bathrooms can help you a lot in dealing with oral infections. It contains the perfect combination of antimicrobial essential oils and antiseptics that cleanse your mouth thoroughly (15). The regular use of Listerine or a similar mouthwash will help prevent oral problems in the future.
12. Coconut Oil
You Will Need
1-2 tablespoons virgin coconut oil
Lukewarm water
What You Have To Do
Swish coconut oil in your mouth for 5-10 minutes.
Spit out the oil and rinse your mouth with lukewarm water.
How Often You Should Do This
Do this every day, either in the morning or at night.
Why This Works
Oil pulling or oil swishing is gaining popularity for its cleansing and antimicrobial benefits. Coconut oil absorbs all the food debris and other impurities from your oral cavity. It also reduces the bacterial growth and swelling with its antibacterial and anti-inflammatory properties (16).
13. Tea Tree Oil
You Will Need
1-2 drops tea tree oil
Toothpaste
Toothbrush
What You Have To Do
Place a drop or two of the essential oil on your toothpaste and brush as usual.
How Often You Should Do This
Use tea tree oil every day along with your regular toothpaste.
Why This Works
Tea tree oil is an antimicrobial essential oil that works against a variety of bacteria (17). Oral pathogens that cause gingivitis can be easily eliminated by simply including this oil in your daily dental care routine.
14. Green Tea
You Will Need
1 tablespoon green tea leaves
A cup of hot water
Honey (to taste/optional)
What You Have To Do
Steep the green tea leaves in hot water for 3-5 minutes.
Strain and add honey according to your preference.
Drink this herbal tea.
How Often You Should Do This
Have two cups of green tea every day.
Why This Works
Green tea is not only beneficial for a healthy metabolism and a detoxified body, but it also helps to keep the oral cavity in good health. It contains a plethora of free radical scavengers that ensure the teeth and gums are in prime health. It reduces inflammation and eliminates periodontal pathogens (18).
These remedies may take a few days to show results, but they surely will. While using these remedies, make sure you follow a healthy diet that contains less amounts of artificial sugar and spicy and fried food. Consume plenty of green vegetables and lean meats that boost your immune system and help in quick recovery.
Let us now answer some of the most frequently asked questions by our readers.
Expert's Answers For Readers' Questions
Is gingivitis contagious? Can I contract it through kissing?
Yes, the harmful bacteria can easily be transferred through saliva.
How do you know if you have gingivitis?
The signs and symptoms of gingivitis include:
Tender and swollen gums
Pain in the gums
Bleeding from the gums while brushing or flossing
Receding gums (gums pull away from the teeth)
Bad breath
Loose teeth
Heightened oral sensitivity to hot and cold food and drinks (19, 20)
What are the stages of gingivitis?
Gingivitis is the first stage of gum disease characterized by the above-mentioned symptoms.
The second stage is periodontitis, where the bone and fibers that support your teeth are damaged beyond repair.
Advanced periodontitis is the third stage in which the bone and fibers are completely destroyed, causing the teeth to shift.
How long does it take to cure gingivitis?
On an average, gingivitis takes 10-14 days to heal. The symptoms will be alleviated completely in two weeks.
Can gingivitis cause headaches?
The sore and swollen gums cause the pain to radiate from your jaws to your head. Headaches caused due to gingivitis are called Wisdom Tooth Headaches.
Can gingivitis cause cancer?
Any infection in the oral cavity, if not treated as soon as possible, can progress to an advanced stage in which the chances of it transforming into gum cancer or any other type of cancer increase.
Can gingivitis cause bad breath?
Yes, bad breath is often seen in people who suffer from gingivitis.
The remedies in this article can prove to be a lifesaver and also a trip saver (to the dentist) if you use them as soon as you notice the first signs of gingivitis. Many of the remedies, like salt water gargle, lemon juice gargle, green tea, etc., can be included in your weekly routines to keep oral pathogens at bay. As they say, prevention is better than cure. Also, maintain a proper brushing routine – brush, floss, and mouthwash. These three steps can keep your oral cavity healthy and infection-free.
Do you have an oral hygiene routine? What steps do you follow? Do share with us in the comments section below.
The following two tabs change content below.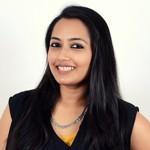 Latest posts by Kushneet Kukreja (see all)