20 Effective Home Remedies For Mosquito Bites
Be it summer or the rainy season, mosquitoes are always ready to attack us with their sharp needles. It's just a sting, but the results are itching, redness, and, at times, even blisters. While these bites are generally harmless, there are cases where these could trigger some grave medical conditions such as malaria. Here are some easy home remedies that anyone could try to alleviate the itching and irritation caused due to mosquito bites.
[ Source :- Home Remedy For Mosquito Bites ]
Home Remedies For Mosquito Bites:
1. Green Tea Bags:
Green tea can help you with more than your weight loss. Just keep a damp green tea bag on the mosquito bitten region and see the inflammation and itching vanish within minutes. Known to possess antiseptic as well as anti-inflammatory properties, the antioxidant-rich tea bags actually work like antihistamine creams.
[ Read: 22 Benefits Of Green Tea ]
2. Baking Soda:
This is one of the most underestimated kitchen ingredients that could come in handy in easing the queasiness of your skin. Prepare a mixture by dissolving one tablespoon baking soda in one pint of water. Apply gently, using clean fingers on the affected region. Allow to dry and then, use warm water to clean the region. A mixture of a household cleaner containing ammonia and baking soda also helps in alleviating the itching. However, make sure your skin is not a highly sensitive one.
3. Apple Cider Vinegar:
This golden-hued liquid helps in neutralizing mosquito bites. Packed with admirable medicinal properties, ACV can be used to relieve the irritation, itching, as well as the pain associated with mosquito bites. Prepare a thick paste by mixing cornflour with apple cider vinegar and apply it onto the bite using a clean cotton swab. Allow the mixture to dry well before washing off with warm water. If you have some other tasks to finish and cannot wait for the mixture to dry, seal off the region with a clean bandage. Wash off after your task is done.
4. Honey:
Honey is a well-known antiseptic, anti-inflammatory and antibacterial agent. Plus, it has commendable moisturizing properties. Thus, it is the best home remedy for mosquito bites itching. Apply a little honey onto the bite and allow it to dry. Nevertheless, being a sweet medication, it could invite more bites. So, make sure you rest in a place where mosquitoes do not hunt you.
5. Tea Tree Oil:
Blessed with innate anti-inflammatory, antibacterial and antiviral properties, tea tree oil is one of the best home remedies for mosquito bite itch. This essential oil, along with thwarting itching, pain and swelling, also safeguards the bite from infections.
[ Read: Tea Tree Oil For Health ]
6. Aloe Vera:
The cooling and moisturizing properties of Aloe Vera are highly recommended for treating mosquito bites. Put together with its anti-inflammatory properties, it helps in easing the itching and swelling experienced due to the insect's bite. Just cut an aloe leaf close to the base of the plant, split open and extract the gel. Apply it onto the affected area for immediate, visible results. If you do not have an aloe plant at home, you could take the help of your aloe moisturizer from your beauty rack and apply it. However, make sure it is a pure form of aloe. You can also apply a combination of calamine and aloe lotion for better results.
7. Witch Hazel:
Witch hazel is one of the most effective and efficient mosquito repellents. A good source of various antioxidants, this essential oil source is known to have appeasing effects on swelling, sores, bruises and itching, thanks to its anti-inflammatory and hydrating properties. Mix a few drops of distilled witch hazel with calamine lotion. Apply it onto the affected area for obtaining relief from itching and pain.
8. Ice Pack/Ice Cubes:
Any frozen objects from your fridge can be used for soothing the itch triggered by a mosquito bite. While ice cubes or ice packs are more hygienic options, if you do not have those, then try placing a pack of your favorite frozen French fries wrapped in a clean cloth on the affected area. The redness, swelling, itching and the pain vanish in no time.
9. Warm Water:
You can take the help of a cup of warm water, preferably at a temperature of 85⁰C to ease the swelling and itching immediately. Dip a clean cloth in the water and press the damp region on the bite. Alternatively, you can take a shower with warm water. It will hydrate the skin and slow down the itching.
10. Aspirin or Acetaminophen:
Aspirin and acetaminophen are common analgesics and non-steroidal, anti-inflammatory drugs. Hence, they are quite efficient in combating the swelling caused by an insect bite. You can either consume the tablet or, alternatively, crush the tablet and sprinkle the powder on the affected region. If you have aspirin or acetaminophen syrup or drops, apply that onto the infected region for quicker healing.
11. Meat Tenderizer:
Meat tenderizers are excellent sources of papain. Papain is an enzyme that aids in breaking down the protein present in the mosquito saliva, preventing the absorption of whatever little poison the sting leaves on the bite. Thus, it acts as an antihistamine and eases the itching.
12. Alcohol:
Alcohol is known to possess antiseptic properties. This is also another good home remedy for mosquito bite itch. Apply a dash of alcohol onto the bite to prevent infection. Alcohol is also known to ease the itching experienced due to the bite by rendering a stinging sensation to the affected area.
13. Basil:
Basil has been used across the world as a natural mosquito repellent since time immemorial. You can see groups of holy basil plants grown in the courtyards of Tamil Brahmin families. Knowingly or unknowingly, they have been reaping the benefits. Just crush a few cleaned basil leaves and apply the juice onto the affected region to ward off the itching and swelling resulting from the bite.
14. Mouthwash:
Take the help of your favorite mouthwash, loaded with menthol, to ease the itching sensation. Menthol is a well-accepted cooling agent that offers guaranteed relief from the itching. Plus, it possesses antibacterial, anti-inflammatory and antiseptic properties, which, in turn, protect the bite from infections.
15. Coconut Oil:
This works like a charm to relieve itching. Use it just like any antihistamine cream. When applied to the bite, it forms a thin layer that safeguards the affected area from bacteria and dust, thus keeping away infections. Direct application on the bites also alleviates the itching experienced in the region. Loaded with antioxidant, antiseptic and antibacterial properties, coconut oil is known to speed up the healing process. Make sure you always buy unrefined, food grade ones for optimal results.
[ Read: Benefits Of Coconut Oil Health ]
16. Fuller's Earth:
Prepare a paste of Fuller's Earth with water. Apply it onto the affected area with clean hands or a sterilized cotton swab, and cover with a clean wrap or plaster it. Wait for two to three hours for visible results. Along with receded redness and swelling, you could also feel softer skin. The hydrated aluminium silicate present in Multani Mitti or Fuller's Earth helps to prevent the dirt from getting trapped in the bitten area, thereby thwarting infections.
17. Shea Butter:
Do you have pure shea butter in your beauty kit? Then dab a little on the bite and see the difference. The Vitamin A present in this butter eases the itching, while the moisturizing properties of this beauty ingredient ensure faster healing. Known for its antiseptic and anti-allergic properties, shea butter also thwarts infections at the affected site.
18. Sandalwood:
Sandalwood is one of the most commonly used ingredients in Indian skin care. However, very few people know that it could be used for easing the itching and redness triggered by mosquito as well as other insect bites. Mix 1 tsp lime juice with 1 tsp each of turmeric powder and sandalwood powder. Apply it onto the itching area and leave for about 20 minutes before washing off with cool water. This will subside the itching and ease the redness.
19. Turmeric:
It has antiviral, antibacterial, anti-inflammatory and anti-allergic properties. Along with soothing the itching, this golden-hued natural antiseptic, when applied directly onto the bite, could also prevent infections. Just mix a little turmeric powder with water and apply onto the affected area for instant relief from pain and itching. If the wound opens up, a mixture of turmeric powder and clarified butter can be applied for healing it.
20. Neem:
Neem is known to possess anti-inflammatory, antiseptic and antibacterial properties. Thus, you can apply the juice prepared by crushing fresh neem leaves on the affected area to ease the redness, itch, as well as inflammation, if any. If you have neem oil handy, you could add a few drops of this essential oil onto a clean cotton swab and dab it on the affected area. Along with healing the bite, neem also ensures that the area remains infection-free. It also acts as a natural mosquito repellent, thereby preventing further mosquito attacks.
Other Home Remedies For Mosquito Bites:
Do not get dejected if any of the above mentioned home remedies did not work for you. Here are a few more options you could try.
Oatmeal is a natural anti-itching agent. Just apply it as a paste on the bite and wash the area once it dries.
You can apply plain vinegar to the bite to ease the itching.
A hot metal spoon could be placed on the bite to ease the prickling sensation.
Dab your favorite chemical-free moisturizer to prevent itching, especially if you have dry skin.
A little vapor rub could come handy as it has menthol.
Spray a little of your antiperspirant deodorant onto the affected area. The stinging sensation will prevent the itching.
Apply a dab of cinnamon, calendula, chamomile or lavender oil to the mosquito bite. Along with easing the itching, these oils also lessen the pain.
Using your blow dryer on the bite could dispel the histamines quickly, thus keeping itching at bay for hours.
Rub the inside of a banana peel on the bite and the itching will vanish in just 2 minutes. The redness also comes down within 10 minutes.
Apply some fresh lemon juice on the bite to get rid of the queasy itching.
Table salt does wonders in easing the itch triggered by mosquito bites.
Apply a little plain toothpaste on the bite to cool down the itch and redness.
Dust the bite with a little prickly heat powder and rest the bite for a while to see the results.
Cocoa butter, in its pure form, could help in easing the itching and will soothe the skin.
Rub a clove of fresh garlic on the bite and leave it to ease the itching.
Rubbing onion halves can also help you obtain relief from mosquito bites.
Apply a little clove oil on the bite and allow the area to rest for a while before washing it off with mild soap and water.
[ Read: Home Remedies For Prickly Heat ]
The home remedies for mosquito bites that have been mentioned above could render various results for various persons. So, do not get disheartened if one remedy does not offer relief. Try another one. The list of home remedies for mosquito bites, in fact, is quite vast. Everyone will have his/her own set of tested and proven ones.
If you have something that has not been mentioned here, then do share with us. The itching, redness and swelling triggered by mosquito bites, actually disappears on their own with time. If you have been reading through the article to find a solution with a fresh bite now, you would see that your itching has stopped and redness has come down.
A Word of Caution:
There are chances that you could be the owner of a sensitive skin that is allergic to quite a lot of materials. Hence, please make sure that you do not try any such allergy trigger, failing which the bite could in fact worsen. Please visit your doctor if you start getting palpitations or nausea or dizziness and the itching, redness or swelling worsens over time.
If you are pregnant or lactating, then please visit your doctor before trying out any of these home remedies as the skin becomes very sensitive during this condition.
What do you use to treat mosquito bites? Do you know any other home remedies? Share with us in the comments section below.
Recommended Articles:

The following two tabs change content below.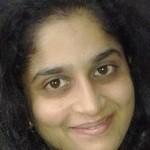 Latest posts by Nithya Shrikant (see all)