One of the most common skin disorders that affect most people is scalp psoriasis. Those suffering from this condition develop reddish and scaly patches on their scalp. This condition not only affects the scalp, but can also spread to other areas such as back of the neck, forehead or even behind the ears. The exact cause of scalp psoriasis, or any other type of psoriasis, is still unknown. But it is believed to be a result of an abnormality in the immune system. This abnormality may cause the cells in our skin to grow rapidly, thus forming patches. And again home remedies for scalp psoriasis work as a better cure than anything else. No surprises there! Below we give the best remedies you can try.
Top Scalp Psoriasis Home Remedies
Although there is no cure for this skin disorder, there are other remedies that can help treat it and control the flare-ups that often occur. The following are the top 10 remedies that psoriasis patients can try out to get relief:
1. Dietary supplements:
Supplements that have fish oil, evening primrose, Vitamin D and milk thistle have been known to give relief to those suffering from psoriasis. When fish oil is applied directly on to the skin, it is known to be very soothing as well.
2. Moisturizers:
It is important to make sure that your skin gets enough moisture. Get a humidifier for your home and office to prevent your skin from drying. Those with sensitive skin should use moisturizers to prevent the formation of plaques.
3. Chocolates:
Are you a chocolate lover? Well, here is some fabulous news for you! Chocolates have been named by the National Psoriasis Foundation as one of the food items that are great for scalp psoriasis home treatment.
4. Olive oil:
Olive oil is one of the best home remedies for scalp psoriasis which gives outstanding results. You can apply olive oil or vegetable oil to the patches and scales on your scalp. This will give your skin relief from the symptoms and lock the oil's nutrients in your skin, preventing it from spreading or recurring.
5. Lukewarm baths:
Hot baths are not recommended as they can further harm sensitive skin. But a lukewarm bath mixed with mineral or olive oil, Epsom salt or milk can do wonders for the treatment of scalp psoriasis. It helps soothe itching and infiltrates scales and plaques to give you relief.
6. Yogurt and banana pack:
You can use a pack for your hair by mixing yogurt and bananas.
This will help treat itchiness that is caused by psoriasis.
Leave it on for 30 minutes and wash to get an itch-free scalp.
7. Vitamin E oil:
This magical home remedy for scalp psoriasis shows wondrous effects on scalp. It helps immensely in making the scalp free of itching.
Watch This Video – Vitamin E oil Helps Scalp Psoriasis:-
3 Powerful Home Remedies For Scalp Psoriasis Treatment At Home
8. Dead Sea salt:
This salt is famous for its beneficial effects for a variety of skin disorders. One of the best ways to use this salt as treatment for scalp psoriasis is to mix it with water and apply to your scalp, just as you would apply oil.
9. Apple cider vinegar:
Vinegar is known for its anti-inflammatory properties.
You can use it as a treatment for psoriasis by mixing equal parts of apple cider vinegar and warm water.
Apply the mixture to affected areas on your scalp with a Q-tip.
After leaving it on for about 20 minutes, rinse off thoroughly.
10. Water:
There is no end to the magical powers of water. Drink plenty of water every day, at least 8 glasses if not more. Include lots of water-based fruits and veggies in your diet. This will help in treating scalp psoriasis as your skin stays moisturized from within at all times.
Now that you know how to treat scalp psoriasis at home, you can do away with the many harmful medications that are generally prescribed. Natural remedies help not only in preventing the symptoms of scalp psoriasis but also benefit every aspect of your health.

The following two tabs change content below.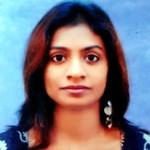 Latest posts by Maanasi Radhakrishnan (see all)