17 Effective Home Remedies For Skin Itching
An itchy skin can drive you to distraction. Plus scratching is not always an option! Not only can scratching be socially awkward, it can actually worsen the itching sensation and even injure your skin. The reasons for skin itching may vary — a mosquito bite to allergy or some dermatological condition like psoriasis. There are countless ways for you to tackle itching at home, if the reasons are not medical. So, give your itchy skin some relief with these 10 home remedies for itchy skin:
Effective Home Remedies For Skin Itching:
1. Coconut Oil:
Yes, your grandma was correct when she said coconut oil soothes itching. Whether from an insect bite or dry skin, coconut oil promises instant relief. Dab a little coconut oil, at room temperature, on the affected area, massage gently with fingertips and leave it. You do not have to wash away the coconut oil. It will hydrate the skin and ease the itching. Massage lukewarm coconut oil everyday before taking bath to replenish and rehydrate your dry skin. You can even dab a little coconut oil all over your body after your bath, while your skin is still damp, for intensive moisturizing care during winters.
2. Tulsi:
The Indian Basil leaves are rich sources of camphor, eugenol, and thymol – all which are potent anti-itching agents. Just pluck a handful of Tulsi leaves, wash thoroughly with clean water, and rub them where you feel like scratching. Alternatively, you can steep the cleaned Tulsi leaves in water for about 10 minutes, drain, and use this water to soothe itching. Crush 5 to 6 tulsi leaves and simmer it in a little coconut oil. Use this mixture to soothe your scratchy skin.
Watch This Video – Tulsi Leaves Helps From Skin Itching:- https://www.youtube.com/watch?v=dhyKmUGAbKM
3. Neem:
Neem is one of the most potent anti-irritants which is a favorite remedy in Indian traditional medicine. The presence of Quercetin enables the neem leaf, bark, and oil to act as innate anti-fungal, antiseptic, anti-bacterial, anti-inflammatory, and anti-viral agents. Neem leaves are also famous for their anti-acne and anti-pimple properties, offering relief without drying the skin. It also acts as an astringent, cooling, and soothing agent. All these properties put together enables it to heal itching, even in acute cases of eczema, psoriasis, and dandruff. Apply a little neem oil to the affected area to wipe away itching. You can use a mixture of neem and coconut leaves to moisturize your dry scalp and prevent flaking, itching, and dandruff.
4. Sesame Seed Oil:
It is yet another natural way to prevent and soothe itching triggered by dry skin and sun burns. It penetrates easily into your skin pores and nourishes and heals the skin from within. Just apply a little sesame seed oil to the affected region to soothe the redness and flakiness that can be a trigger for itching. Regular application of this golden hued oil will act as a sunscreen while protecting and nourishing your skin.
[ Read: Benefits Of Sesame Seeds For Health ]
5. Mint:
The cooling and astringent properties of mint are quite admirable. The anti-inflammatory and antiseptic rich menthol soothes the affected region, offering relief in no time. You can crush washed mint leaves, strain, and use this juice for topical application. Or, just brew a mint tea by simmering 1 oz of mint leaves in 1 pint water for 5 minutes. Cover, cool, strain, and apply on your itch using cotton, frequently to ensure faster relief.
6. Lemon:
Lemons do much more than helping you lose weight and whiten your skin. The acetic acid and citric acid present in lemon are full of anesthetic, anti-irritating, anti-inflammatory, astringent, and antiseptic properties. These yellow skinned miniature balls are potent anti-bacterial agents too. Dab a little freshly squeezed lemon juice on the affected area and allow it to dry out. Repeat this at regular intervals until your itching subsides completely.
7. Fenugreek Seeds:
These tiny seeds have been used in traditional medicines as a topical application for various skin conditions, including burns, boils, and even eczema. Packed with anti-fungal and anti-bacterial properties, these seeds possess the potential to eliminate toxins from affected area. Mix in 1 tsp of powdered dry roasted Methi seeds with 1 tsp of chickpea flour and non-sour yogurt. Apply this mixture on the affected region and wash off with warm water after it dries. A paste of fenugreek powder with coconut oil can also be used daily to heal dry skin and prevent itching. Soak 2 tbsp fenugreek seeds in 2 tbsp milk, grind to a smooth paste, and apply it the itching region for instant relief.
8. Almond Oil:
Almond oil penetrates easily into your skin, moisturizing and nourishing it from within. This is one of the best home remedies for skin itching. Lack of moisture is one of the key reasons for itchiness. You can use this natural lubricant to boost skin hydration and prevent itching that occurs due to sun burn and dry skin.
[ Read: Benefits Of Almond Oil For And Health ]
9. Honey:
A natural hummectant, honey is a favorite with skin care companies. The anti-bacterial and anti-inflammatory properties of honey soothe and ease itching and pave the way for faster healing. If your itch is due to an insect bite, the flavonoid in honey acts as anti-histamines and eases itching.
Use a mixture of honey with olive oil to ease itching. This mixture along with beeswax has proven to be effective in curing many dermatological conditions, including psoriasis. Honey, olive oil, and beeswax should be in 1:1:1 proportion. Stirring every now and then, melt beeswax on low heat in a heavy bottom pan. Remove melted wax and mix honey followed by olive oil. Stir to blend well. Allow the mixture to turn warm, transfer to an airtight container, and refrigerate to be used as and when necessary. This has a shelf life of three months. You can add few drops vitamin E for better results and longer use.
[ Read: Amazing Benefits And Uses Of Honey ]
10. Cold Compress:
Last but not the least, cold water is ideal and works instantly on your itching skin. Wash the affected area, without massaging, with ice cold water. This will block the travel path of the itching sensation and leave the itch dead. You can use cold compress or ice packs for the same effect. Or, if its summer, take a cold shower to wash away the sweat and dirt, and naturally free yourself from the itching sensation. Do not rub your skin after the wash. Instead, use a soft towel to just dab and remove the excess water.
Here are some more home remedies for skin itching which also are effective fro skin irritation. In fact skin irritation develops as a result of skin itching.
11. Aloe Vera:
Aloe Vera is probably the best product you can use to soothe skin irritation. Aloe Vera can moisturize your skin and soothe it as well. It is perfect for skin rashes, itchy skin, sun burnt skin or even acne-riddled skin.
[ Read: Herbal Remedies For Skin ]
12. Olive Oil:
Olive Oil is an awesome option when it comes to curing skin rashes and irritation related to acne. You should directly apply some olive oil to your rash and the rash will be gone in a few days. Make sure that you use just a little bit of the oil, though.
13. Baking Soda:
Believe it or not, baking soda is a wonderful cure for skin irritation. It's an anti-bacterial product and it's perfect for reducing mild irritation. You should mix baking soda with water and apply the paste on the part of skin that is irritated.
Note: If your skin is really sensitive, or broken, do not use baking soda on it.
14. Moisturizing Lotion:
A simple moisturizing lotion can go a long way in curing your skin irritation. There is a chance that your skin irritation is caused by mere dryness, and moisturizer is the best cure for that. Moisturizing lotion is good for sun burnt skin as well. Always opt for the water-based moisturizers for curing skin irritation.
15. Diaper Rash Cream:
This might sound like a joke, but this is actually a wonderful cure. One of the effective remedies for skin irritation. Diaper rash cream is really mild, for it is made for a baby's skin. If your skin is really sensitive, this is the best option for you. Apply small amounts of the diaper rash cream on your skin 2 to 3 times a day—if it can heal the baby's tender skin, it sure can heal your skin too!
16. Petroleum Jelly:
Petroleum jelly is available almost everywhere and good home remedies for itchy irritated skin. Chances are that you'll have a jar lying around at your house too. Just find it because it is extremely good for skin irritation. It has a really soothing effect on the skin so it can be used on rashes and sunburns as well. It's rather cheap, so you can use it on your entire body if you want.
17. Medicated OTC Topical Cream:
There are many medicated creams that are meant to handle particular skin conditions. If you have tried all the above measures and none of them have worked, using medicated topical creams might be your only way out. There are many anti-itch creams, anti-acne creams and antihistamines available in the market. You can get in touch with a dermatologist and get the right medication prescribed.
These are but a few of the many home remedies for skin irritation that will not fail you. Try them the instant you feel the urge to itch your skin or you see blotches developing. These remedies will soothe your skin and keep it soft and glowing too!
Prevention is always better than cure. So, if your itching skin is a result of certain allergens, stay away from those. If you have certain dermatological conditions, make sure you check with your skin specialist before trying out any of those home remedies for itching skin.
Do you have any special ways of curing itchy or irritated skin? Share your opinion in the comments section!

The following two tabs change content below.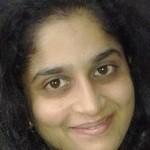 Latest posts by Nithya Shrikant (see all)