Do you find your baby often suffering from rashes? Ever wondered if there are any simple remedies which can give your baby some respite from rashes? With the environment getting polluted every day, your baby's sensitive skin is more susceptible to rashes.
So are there any inexpensive and effective home remedies that can cure your baby's rashes in a quick way? Yes, there are! And read on to know more about them!
1. Cold Compresses:
Redness and irritation are caused due to crankiness, which can be effectively treated using cool compresses. Take cold water in a bowl and soak a clean washcloth in it. Wring it out and carefully lay it over the affected area for around 10 minutes or more. You can repeat this process twice or thrice in a day for quick relief.
2. Keep A Diaper-Free Time:
Diapers are one of the main reasons for rashes in the babies. As a preventive measure and cure for baby rashes, you should set a diaper-free time so that your baby's rear end gets some exposure to light and air. Make it a routine and keep your baby diaper-free for a few minutes every day.
3. Baby Oil Or Bath Oil With Vitamin E:
Baby oil or bath oil containing vitamin E oil helps to reduce the irritation and crankiness caused due to rashes and soothes the tender skin of the baby. Adding pleasant essential oils to the bath also helps to smooth the rough and cranky areas of your baby's rear end.
4. Cleansing With Tea Tree Oil:
Add one-drop of tea tree oil to two ounces of warm water and mix this solution. Clean the bottom of your baby with this solution whenever you change the diaper of your baby. This solution is especially helpful in reducing the rashes caused due to yeast. Tea tree oil consists of yeast fighting properties. However, you should avoid applying tea tree oil directly on the skin of your baby as it may cause irritation. Use it in a diluted form as a solution for diaper wipe.
5. Bathing With Mild Cleansers:
You need to use mild cleansers to keep nappy rashes and yeast infections at bay. One of the best choices is to choose a gentle cleanser that is free of dyes, harsh chemicals and perfumes. You can make such a cleanser at home. Add 1 tbsp baking soda and Epsom salt to lukewarm bathing oil and bath your baby with this water. It soothes the irritation and rashes. For stronger infections and rashes, you can opt for antifungal cleansers, but only on recommendation by your health care provider.
6. Over The Counter Creams:
In case of deep rashes and red spots, you can opt for over- the- counter creams such as clotrimazole, nystatin and miconazole. However, it is important that you consult your caregiver before using these creams on your baby since some of these creams may cause side effects.
7. Washing With Vinegar Solution:
Whenever your baby pees, bacteria present in it releases ammonia. This causes the formation of an alkaline layer at the rear end of your baby. To neutralize this environment you should use vinegar solution. For better results, always rinse the reusable diapers in a solution of water and white vinegar and clean the bottom of your baby using vinegar solution when you change the diapers.
8. Blow Dry The Area:
Rashes are usually formed because the skin does not get enough time to dry out in between the diaper change and wash. To ensure that after washing your baby's rear end you have dried the area well enough, you can use a blow dryer. Adjust it to a cold setting and simply direct the dryer's direction towards the washed area. Make sure not to use hot dryers on smaller babies or infants. Similarly, in case you do not have a hair dryer that allows changing the setting to cold, you can simply use a standing or table fan for the purpose.
9. Say 'No' To Plastic Pants:
Use of plastic pants increases the chances of rashes and skin infections in babies. When you pat dry the bottom of your baby after washing and put on the plastic pants, the plastic holds on to whatever moisture content is left on the skin causing rashes. These are mostly caused due to bacterial or fungal attacks and can be avoided if you stop using plastic pants completely.
10. Reusable Diapers – Dry Them Properly:
It is eco-friendly to use reusable diapers and the cotton homemade diapers are the best as they let air reach inside discouraging the onset of rashes and infections on the skin. However, damp or cold diapers can cause infections. Even the dryers of washing machine do not dry the clothes well enough. To avoid the chances of rashes you should dry the nappies in airy and sunny areas. This checks the growth of fungi and bacteria, and the sunrays disinfect the diapers.
11. Protect With Petroleum Jelly:
Petroleum jelly softens the skin and acts as a barrier between the skin and the external medium. Many paediatricians advise protecting the soft skin of the baby with a layer of petroleum jelly. Apply it every time you change the nappy. Petroleum jelly effectively protects the skin of the baby from the irritation and infection that can be caused by faeces and urine. For better results, follow these steps:
Remove the soiled diaper and clean the bottom of your baby with lukewarm water. Pat the bottom dry using cotton towel and then apply a protecting coat of petroleum jelly. Make sure you do not overdo the application as it will make your baby's bottom sticky, making it difficult for you to clean his bottom when you have to change the diaper again.
12. Coconut Oil As Moisturizer:
Coconut oil consists of antimicrobial and antifungal properties and hence can be used effectively for treating diaper rash. It is known for its healing properties, and soothes the tender skin of the baby protecting it from rashes. Coconut oil is used in moisturizing creams and lotions as it has high moisturizing content. Applying coconut oil directly on the bottom area two to three times a day can also help in reducing the rashes and red spots. You can also use it in the bathing solution along with other oils to enrich its moisturizing properties.
13. Protective Barrier:
According to many paediatricians, applying non-prescription diaper-rash lotion or ointment that contains zinc oxide or Desitin on the skin of the baby, every time you change the nappy of your baby, can form a protective barrier keeping the fungal and bacterial infections at bay. If the area is already affected by rashes you should avoid applying this cream on the affected area. Make sure that you use nappies made from cotton or natural fibre so that air can penetrate easily and keep the skin dry.
14. Stop Use Of Powder:
Earlier, the use of talcum powder after every nappy change to keep the bottom of the baby dry was considered a ritual. However, the experts say that sprinkling talcum powder, especially containing cornstarch can prove hazardous to the baby if he inhales it, so much so that it can prove to be fatal. Moreover, use of corn-based or cornstarch powder propagates yeast infection. So it is better to leave this old remedy into the past.
15. Oatmeal Bath Solution:
Oatmeal is enriched with protein, which provides a soothing effect to the skin of the baby. It naturally tones the skin and acts as a protective barrier. It consists of a special compound called saponin, which effectively removes unwanted dirt and oils from the clogged pores, thus reducing the chances of infections and skin outbursts like red spots and rashes. To reduce nappy rashes, add 1 tbsp dried powder of oatmeal to warm water and let the baby soak in it for around 15 minutes. Then you can use your regular cleaning solution to bath your baby. This will slowly heal the rashes and prevent the onset of new skin infections.
All these home remedies are highly effective in treating and healing rashes on your baby. However, it is advisable that you continue to use either of them even after the rashes have healed so that your baby is not exposed to the same problem again. While using products for washing and cleaning, such as the oatmeal powder or coconut oil, make sure that these products are 100 percent natural. Also, if you switch over to using eco-friendly washing liquids and detergents for washing the reusable diapers, it will reduce the chances of nappy rash.
Do you know of any other home remedies to cure rashes in babies? Share with us in the comments section below!

The following two tabs change content below.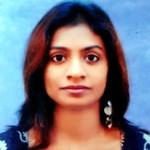 Latest posts by Maanasi Radhakrishnan (see all)