Egg Diet Plan – What Is It And What Are Its Pros And Cons?
You are overweight and you want to lose weight. But you cannot live a day without eggs!
Well, here's your solution. Opt for an egg diet plan! Yes, I do understand your confusion. Egg diet means consuming a lot of eggs, while dieting generally involves more vegetables and water, right? Well, a lot of people, including some celebrities have lost several kilos of weight by this method. And this new egg diet meal plan is currently very popular among not just celebrities but ordinary folks like you and me too.
An egg diet helps you to lose weight in a very short span of time since it burns the calories already present in the body. Eggs are high in protein content. This diet is usually not approved by dieticians as it has an indication that it decreases the general health conditions.
[ Read: All To Know About Egg Diet ]
The egg diet is relatively inexpensive as the only money that you have to spend is on buying eggs, some fruits, vegetables and chicken. The total cost of grocery increases very slightly for the duration of the diet, but it's not a special product you are buying, and you don't need to buy your diet 'item' from a special shop. Your friendly neighborhood grocery shop is good enough. Plus, during this diet, you will not have to exercise, so you will not be going to bed with an aching body.
The Egg Diet Plan – Pros and Cons
This method of dieting also has some pros and cons.
Pros:
The high protein and low carbohydrate diet could decrease your appetite.
Researchers have showed that consuming eggs for breakfast helps in increasing the rate of weight loss.
Eggs are a good source of vitamins and proteins thus keeping the body healthy.
Since eggs contain high proteins, it helps in the burning of calories.

Cons:
Since the intake of carbohydrates is decreased, it can make the person a little weak. This means that the person cannot engage in strenuous activities.
Consumption of lot of eggs can lead to some issues like constipation and bad breath.
It is not advisable to continue the diet more than a week at a stretch.
The body does not get enough nutrition as it is denied the usual vegetables and fruits.
Eating the same meal over and over again may get boring and one can discontinue it sooner than the scheduled time.
It is believed that once you stop this diet, you will soon regain all the weight lost during the diet.
Eggs are known to contain high cholesterol but it is still debatable if consuming so many eggs has any effect on blood cholesterol.
Egg Diet Plan Versions:
There are many versions of the egg diet plan available on the internet. Some of them are as follows:
1. The Traditional Egg Diet:
The traditional egg diet does not follow the extreme form of dietary control. In this diet, you have to take two or more eggs for breakfast along with low carbohydrate vegetables and fruits. For lunch, you will have to consume eggs along with fish or chicken. And as dinner, you will have to eat eggs and a small portion of fish or steak.
Your fruit portions are limited to one or two servings a meal and carbohydrates such as bread, potatoes and pasta are strictly restricted.
2. Egg and Grapefruit Diet:
In this form of the egg diet, you will have to consume eggs along with grapefruits at every meal. You can also consume meat, chicken and steak but in limited quantities. Consumption of vegetables also should be restricted.
[ Read: Foods To Avoid For Losing Weight ]
3. Only Egg Diet:
This is an extreme version of the egg diet and it should not be followed as it harms the body more than it helps it. In this boiled egg diet menu plan, you will have to consume only hard-boiled eggs and drink lots of water. As a result, the body does not get proper nutrition and it starts to weaken gradually.
[ Read: Apple Diet For Weight Loss ]
5 More Tasty Ways Of Enjoying Eggs While On Egg Diet:

Read on to know how you can prepare these recipes. None of the mentioned recipes use butter or oil as both these ingredients are strictly prohibited while on an egg diet plan.
4. Hard Boiled Eggs:
This one doesn't need any special effort, but many a times the eggs crack while boiling them. A little caution –that is all you need to prepare this the right way. Serve the hard boiled eggs with a sprinkle of black pepper powder and a little salt along with the herbs of your choice for added taste.
Ingredients:

Directions:

Place eggs in a medium sized saucepan and fill the pan with cold water.
Add a pinch of salt, place it on high flame and let the water boil.
Lower the heat to the minimum, cover, and cook for about 10 minutes or until the eggs are firm.
Take out the eggs from the saucepan.
Gently tap the eggs, so that the shells crack roughly.
Place in a bowl and keep aside for 60 seconds.
Peel off the shell. And the eggs are ready to be enjoyed!
5. Poached Eggs:
Poached eggs are not my favorite, yet I vouch for their healthy factor. And they are so easy to prepare. Use the freshest eggs available as they are easier to poach. Here is how you can manage to prepare poached eggs:
Ingredients:

Eggs – 2
Water – 4 cups
Vinegar – 2 tsp
Directions:

Add water to a saucepan placed on medium to high flame.
Let the water come to a full rolling boil.
Lower the heat and let water stop boiling.
Add vinegar and mix.
Crack eggs, one at a time, into the vinegar infused water.
Cover and cook for three minutes.
Using a slotted spoon, take the eggs out gently and carefully.
Place atop steamed spinach, sprinkle generous amounts of herbs and spices, and enjoy.
6. Fried Eggs:
This can be relished for breakfast as well as for lunch. A tasty way, it goes perfectly with a cup of mixed salads drenched with balsamic vinegar and oil free dressing.
Ingredients:
Eggs – 2
Salt – to taste
Black pepper – to taste, freshly cracked
Directions:

Place a non-stick skillet atop medium to high flame and allow it to turn hot.
Crack the eggs into a custard cup and gently slip them into the pan. Do this one at a time to maintain the shape.
Lower the heat to the minimum possible.
Cook in slow flame until the egg whites set completely and yolks thicken, but are still soft. This will take about 5 minutes.
Using a spatula, flip the eggs gently and carefully. Cook for about 30 seconds to 1 minutes.
Season to taste with pepper and salt.
Serve hot with salads.
7. Scrambled Eggs [With Eggs And Egg Whites]:
This one is slightly different from the way scramble is generally prepared. It uses 2 eggs and 2 egg whites. The yolks have been omitted to keep a check on the fat levels, while whites have been included for added protein. Make sure the scramble doesn't turn brown as the slightest hint of brown shade indicates that you have burnt your scramble.
Ingredients:

Eggs – 2, whole
Egg whites – 2
Salt – to taste
Onions – 1, medium, peeled, finely chopped
Tomato -1, small, finely chopped
Zucchini – ¼, small, finely diced
Baby spinach – ½ cup
Salt – to taste
Pepper – to taste 
Directions:

In a small mixing bowl, whisk egg whites, salt and pepper. Keep aside.
Place a medium sized deep frying pan on medium to high heat.
Add onions and sauté until it becomes crispy tender. Sprinkle water now and then to prevent sticking to the pan.
Add zucchini and fry for 2 more minutes.
Add tomato and spinach and cook until tomatoes are pulpy.
Add egg mixture and cook. Stir until the eggs are set.
Serve fresh with salads of your choice.
8. Veggie Omelet:
I love this. Pack it up with the veggies of your choice – spinach, zucchini, tomatoes, carrots, onions, and whatever you want. Avoid mashed potatoes and other carbohydrate- rich veggies so that you won't end up violating the thumb rule of egg diet.
Ingredients:

Eggs – 2
Onion – 1, small, finely chopped
Tomato – 1, small, chopped
Carrot – 1 tsp, finely grated
Green chilies – 2, finely chopped
Coriander – 2 tsp, finely chopped
Salt – to taste
Water – 2 tsp 
Directions:
Crack eggs in a bowl.
Add water and seasoning.
With a wire whisk, whisk the mixture until pale and slightly foamy.
Fold in the veggies.
Heat a non-stick shallow frying pan on medium to high flame.
Lower the flame from low to medium and pour in the egg mixture.
Cook on low flame until the bottom portion turns golden and the edges start lifting.
Using a spatula, lift the edges to allow the fluids to overflow to the bottom.
Cook for 2 minutes more.
Transfer to a serving plate, sprinkle a little Italian herb mix and serve.
The egg diet sounds interesting as an academic detail, but practically it does not seem to help much. And unless you just love eggs to distraction, I cannot see how one can keep on eating the same food, and get issues like bad breath and a weak body in the bargain. So think twice before you jump into the egg diet bandwagon!
What is your favorite egg diet recipe? Just a simple hardboiled egg or a luxurious, zero oil, veggie laden scramble? Share your views and thoughts with us. Just scroll down and start entering the text.
Happy Egg Dieting!
Recommended Articles:

The following two tabs change content below.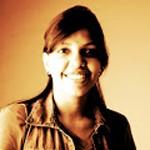 Latest posts by Shruti Goenka (see all)