Almost all, or at least most of us, seem to be suffering from some or the other hair problem these days. Various factors like pollution, stress, poor eating habits and many more are constantly damaging the hair. As a result, we're always on the lookout for things that can work wonders for our tresses. If you too are looking for that product that can help sort your hair worries, there's something in your kitchen that might be of help. Eggs are a great way to instigate and enhance hair growth. Let's take a look how.
Effects of Egg For Hair Growth:
Egg yolk contains a lot of nutrients and is enriched with vitamins A, D and E. Using egg yolk can give you healthy hair that's thick and lustrous. The vitamins in the yolk make hair stronger, protect it from the harmful ultra-violet radiations and prevent hair loss. Vitamin D helps in enhancing the texture and shine of your hair.
Egg yolk has the ability to add strength to your hair, make it silkier, softer and more manageable. The nutrients present in the egg yolk give more volume and luster to your hair. They also play a very important role in conditioning and moisturizing the hair. Since egg yolks hydrate your hair it becomes less prone to breakage.
Why Use Egg Yolk For Hair Growth:
The yolk mainly comprises of sulphur which helps in treating problems of an itchy scalp and dandruff. Enriched with proteins and a compound called lecithin, it makes your hair stronger and moisturizes it to a great extent.
[ Read: Carrots For Hair Growth ]
Advantages of Using Egg Mask for Hair Growth:
The egg yolk therapy helps an individual attain beautiful hair. Applying the yolk will make hair strong and silky. It will also result in minimal breakage. Hair that is otherwise frizzy and dull becomes more manageable. Using eggs adds volume to your hair and gives it a natural healthy shine. It acts as a natural conditioner and moisturizer which keeps your hair hydrated all the time.
[ Read: Vitamin B Foods For Hair Growth ]
Procedure of Application
Break the egg and empty the contents in a bowl.
Take few tablespoons of olive oil and blend it properly.
Apply this mixture on the scalp and hair and leave it for thirty minutes.
Shampoo hair with cold water as hot water causes formation of lumps and can further lead to a pungent odour.
If using eggs alone causes a problem, you can mix it with curd or a good conditioner.
Egg Yolk Therapy:
The yolk penetrates through your scalp and reaches the follicles. It is very helpful in mending rough hair. A mask of almonds, egg yolk and honey can be applied for a span of one and a half hours for better results.
Since it is a great natural moisturizer, you can also benefit by using a mixture of avocado and yolk. Apply this mixture and wash it off after a span of twenty minutes. It will help in moisturizing your hair.
For the prevention of breakage and hair loss, the egg yolk can be used.
The yolk should be whisked well till it is creamy
This cream should be applied directly on the scalp and left for half an hour.
Rinse your hair well with ice cold water.
To derive maximum benefits of the egg therapy, it should be followed at least once a week.
Eggs are not only highly nutritious and beneficial when eaten, but also when applied over the scalp and hair. Whether you're facing hair loss, damage, less volume or dull and lifeless hair, eggs have all that it takes to give you those luscious locks you have always desired.
Do let us know how you benefited from the same.
If You Enjoyed This Post, Sign Up For Newsletter
(And get your daily dose of Beauty & Wellness tips straight to your inbox)
The following two tabs change content below.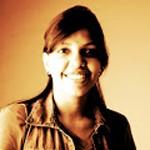 Latest posts by Shruti Goenka (see all)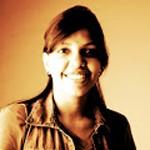 Hi I am very passionate about makeup, fashion and health related topics, I always had a soft corner for makeup and beauty. I believe makeup has the power to enhance features and can turn flaws into strengths. Makeup keeps me busy and yet it gives me the opportunity to follow my passion.