Elegant Updo For Indian Wear: Tutorial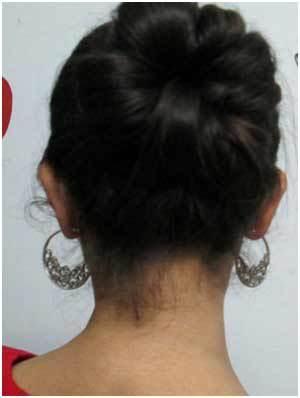 Today I present to you a very elegant Indian updo which would be perfect for Indian ceremonies and parties. It can be worn with a sari or even with an evening gown. The thing I like about this hairstyle the most when compared to the other elegant Indian updo hairstyles is that it is very simple to make and yet looks very sophisticated.
[ Read: Love the hairstyle ]
Indian Updo Hairstyles
Here goes the step wise tutorial:
Step 1:
Make a ponytail which is neither too high nor too low. Use a thin rubber band which is preferably of your hair color.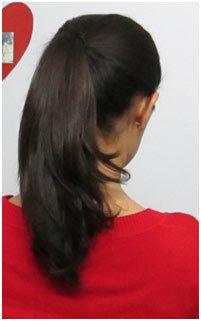 Step 2:
You would need lots of bobby pins. Those who can't work with bobby pins can use tick-tacks also but make sure they are not visible. I have these very small sized bobby pins that I like to use.
Step 3:
Take a small section of your hair from the ponytail. You can either curl it with a curling iron or just wrap it in broad circles.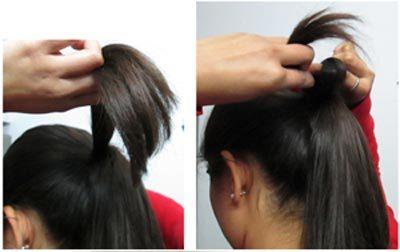 Step 4:
Now press these rolls on your head as shown in the picture and hold them in position using bobby pins. Make sure you pin them inside the curls. This way they won't be visible. You can use a hair spray to keep the curls in place.

Step 5:
Now take another section of hair adjacent to it and repeat the same steps.
Step 6:
Keep on repeating it with the section of your hair all around the pony tail. The smaller the section of hair you will take the better it would look. Make sure to secure it well with bobby pins and if possible use a hair spray. It would stay longer.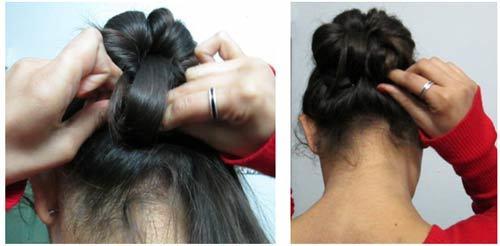 Final Indian Updo Look:
I just love the hairstyle. It looks extremely elegant and sexy. No one would be able to tell that it is so easy to make!!
[ Read: Side Hairstyles For Prom ]
Now is that you want to try this updo hairstyle. Go ahead with it and forget not to give us your valuable feedback.
If You Enjoyed This Post, Sign Up For Free Newsletter
(And get your daily dose of Beauty & Wellness tips straight to your inbox)
Latest posts by Neha (Lets talk about everything) (see all)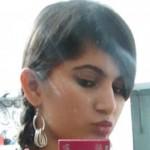 Hey girls... I am Neha from letstalkabouteverything1.com. Please do visit my blog and follow it if you like it. :) I am currently student of one of the IITs. I am a totally girlie girlie girl. I find the "girlie" factor in everything I do.