It's a given fact that the human body cannot survive without food. There can be unfortunate situations when we are not able to eat food as we normally do. Think of it this way: You could be seriously ill and not up to eating normal meals. You could have undergone a major surgery or be in a post-operative condition. You may simply have a chronic case of low appetite and not eat much or eat nothing at all.
You may want food but may have a difficulty in swallowing, and hence be unable to eat. And yet, we do need to get food to the digestive system and distribute the energy generated from it to the rest of the body. In such situations, the most practiced method of feeding is enteral nutrition feeding. You probably know this by the term 'tube feeding'.
Why Enteral Nutrition Is Important?
Enteral nutrition is an important tool of survival.
Generally, digestion is completed when food breaks down within the stomach, and the bowel absorbs the broken food items. The absorbed ingredients are taken up to all parts of the body through blood. The main characteristic of enteral nutrition is that it is limited to liquid foods. Enteral nutrition aims at providing all essential nutrients such as carbohydrates (sugar), proteins, fat, vitamins, and minerals. This tailor-made mixture is channelized through a tube into the small bowel or stomach – this method is called tube feeding.
Who Needs Enteral Nutrition?
Not all people who get admitted into hospitals require enteral nutrition. People with certain specific diseases or health conditions are given tube feeding. Interestingly, this method of feeding has no expiry date. A person can live well on enteral feeding as long as he needs it. However, the method is applied for only short periods in most cases. The tube is generally taken out when the patient is normal enough to eat again. Generally, early enteral nutrition is applied to patients of the following categories.
Burn patients
Multisystem failure cases
Neurological/neurosurgical/surgical patients
Patients admitted to Medicine wards
MICU patients
Premature children who developed oral aversions due to various treatments
What Are The Types of Enteral Nutrition Or Tube Nutrition?
The method of enteral nutrition varies from patient to patient. The most common tube nutrition methods applied in enteral nutrition include the following:
Nasogastric
PEG or Percutaneous Endoscopic Gastrostomy
Nasoduodenal
Transgastric Jejunostomy
Open Gastrostomy
Surgical Jejunostomy
How to Administer Enteral Nutrition?
Enteral nutrition should definitely be practiced under an expert supervision. The three main methods of administering tube feeding include the following:
Continuous drip feeding: Continuous drip feeding is administered through a pump or via gravity. It is tolerated better when compared to the other methods of tube feeding. This is the most commonly used enteral nutrition method.
Bolus feeding: Bolus feeding offers more mobility when compared to continuous drip feeding method. There are breaks within the feeding times and allows the patient to go into other treatments where physical movement detached from the feeding tube is required.
Combination feeding: Combination feeding is when a combination of continuous and bolus feeding methods are practised. While bolus feeding is applied during the daytime, continuous drip feeding is applied at night time. [
Things to Remember While Feeding Via Enteral Nutrition
Check out the following considerations before starting an enteral nutrition procedure.
Isotonic formulas generally show better tolerance compared to hypotonic formulas.
Adequate free water provision is a must.
Continuous drip feeding is preferable to bolus or intermittent feeding.
Initiate the rate of feeding slowly and increase the caloric load progressively.
Patient's head should be kept elevated at least 30 degrees to prevent any aspiration.
Flushing of tubes is a must to prevent tube clogging.
Close monitoring is needed while the patient is on enteral nutrition.
Consider only the PEG placement if TF is prolonged.
Flushing of the tube is required before and after injecting medicines.
Repeated assessments are required for monitoring the nutritional needs and status of the patient.
Once upon a time these methods were entirely hospital procedures. Now, patients cared for at home can benefit from proper nutrition with a trained nursing personnel monitoring these procedures.

The following two tabs change content below.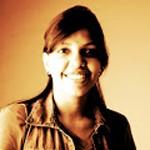 Latest posts by Shruti Goenka (see all)