How To Use Evening Primrose Oil To Cure Hair Loss?
Studies reveal that around 100 million people in the world experience excessive hair loss every year. Hair thinning is not only detrimental for one's self-esteem, it is also an indicator that there's something wrong inside your body.
As this is a common problem, there are many treatments available for treating premature baldness and excessive hair loss. However, not all of these products and treatments are equally effective. If you are also suffering from the same, it's a good idea to try evening primrose oil for for hair loss benefits.
Primrose oil is a natural substance that helps prevent hair loss and generate new hair.
Why Evening Primrose Oil for Hair Loss?
Evening primrose oil has some miraculous attributes that are potent enough for curing several types of hair loss. The oil is derived from the seeds of yellow primrose wildflower.
1. These seeds are rich stores of essential fatty acids and GLA or gamma-linolenic acid. GLA is a type of omega 6 fatty acid that has been proven to stimulate skin regeneration and help in hair growth.
2. The anti-inflammatory properties of the evening primrose help fight scalp conditions caused by fungi, yeast, dandruff and so on.
3. This is a comprehensive tonic for all sorts of hair problems.
4. Regular use of primrose heals the existing impoverished condition of the scalp.
5. It regenerates hair growth by stimulating the hair follicles.
6. The natural oil is a rich source of antioxidants, which help nourish the scalp.
7. Studies on this natural oil have shown that the properties present in primrose benefit women more than men. It especially works for those who have been experiencing hair loss due to hyperthyroidism, menopause, or pregnancy.
[ Read: Hair fall ]
How evening primrose oil functions?
Due to its high GLA and antioxidant contents, evening primrose is an ideal tonic for preventing hair loss. Deficiency of essential fatty acids is often considered a factor for hair fall. Using primrose oil regularly fulfills this deficiency. This natural oil is a rich store of lipid supplements, which is important to meet the fatty acid demand of the body. A popular magazine in the USA established that evening primrose offers protection against radical damages and contributes to hair re-growth.
[ Read: Permanent Cures To Treat Hair Loss ]
How to use evening primrose oil for hair loss?
One can use evening primrose oil in different ways.
The easiest method is to apply the oil directly on the scalp.
A regular massage helps a lot to improve the condition of the scalp.
In addition to hair fall, it also treats other scalp conditions like dandruff, lice, yeast, and other fungal infections.
The other method is direct consumption of the oil.
An ideal dosage of primrose is 6gm to 8gm a day.
Consuming 4gm primrose oil will also help correct hormonal imbalances.
Considerations before using evening primrose oil
It is always safe to check before you start a new dietary supplement.
If you're going to use the oil externally, there's no need to seek medical advice.
Ask your doctor about the desired dosage of the oil before you start consuming it.
Inform your physician about any other medical problem for which you may be under certain medication. Most medical experts suggest the intake of vitamin C along with evening primrose to enhance the effect of the oil within our systems.
While there are many benefits of the oil, it's always a safe bet to check with your doctor just to make sure all is in the right order. Once you get the all-clear, start including this oil in your supplements and see the change!

The following two tabs change content below.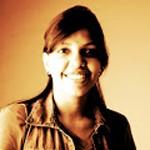 Latest posts by Shruti Goenka (see all)