Nothing can be better for your skincare routine than getting a professional facial done. A good facial treatment cleanses your skin very deeply, diminishes the pore sizes, prevent breakouts, relaxes, increase the blood flow which helps in prevent premature aging and also brings a radiant glow to your facial skin.
A facial at home for oily skin is necessary to maintain the quality of your skin and it also has a lot of health benefits. But parlour facials may be expensive and can't be afforded by everyone. Still we can do facial at home with simple steps and natural ingredients to maintain and enhance our skin's texture.
Today, we will be instructing you how to perform a natural facial treatment for oily skin at home. Follow these steps to get clean, clear and glowing skin ever. This basic facial for oily skin will offer you best results.
How to do facial at home for oily skin
1. Cleansing: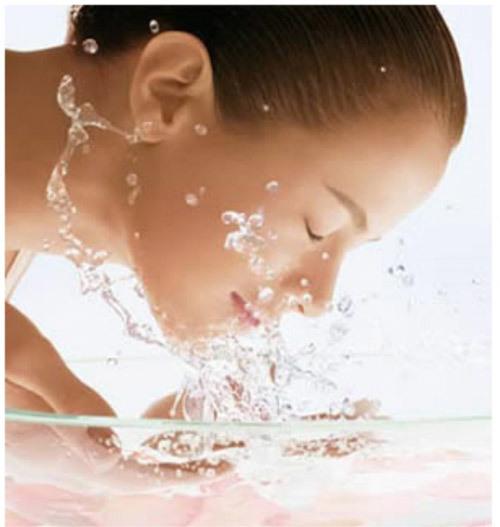 A good cleansing procedure is essential in removing the accumulated dirt, pollution, impurities, dead cells and bacteria from the surface of your skin. It removes the makeup residue and excess oil as well. For oily skin types, you should use an excess oil removing cleanser to keep your face fresh and oil free. Keep in mind, you should use a cleanser that removes excess oil not remove all the oil as it needed for a soft moisturized skin. A non lathering good branded cleanser is better or you can prepare your own natural cleanser at home. There is nothing hard in it, all you have to do is paste a scoop of oats with yogurt until it's smooth. Spread this smooth cream all over your face and neck.
Give light strokes in circular motion with your finger tips and wipe with soft cotton or tissue. After wiping the cleanser, wash off your face and neck with warm water. Pat dry.
2. Steaming: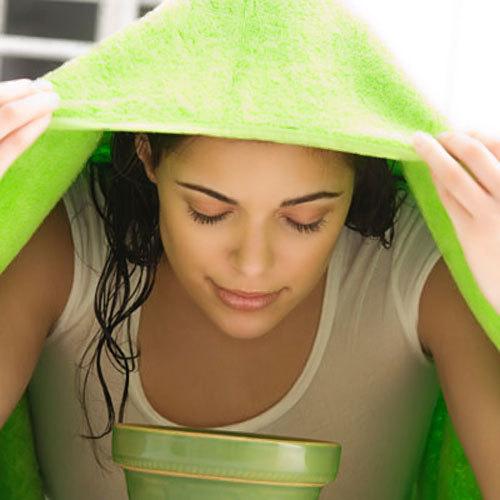 Facial Steam is an ancient skincare treatment which works effectively in removing dirt, oilness and in opening up facial pores. It is very essential to steam your face before using a face mask as steaming softens the skin and open up pores. So that the nutrients of the mask penetrates deeper into your skin which results in glowing soft skin. Steaming is a very simple process and oily skin types can use dried herbs like lavender, rosemary and thyme while steaming your face. Take a sauce pan and fill it up with water. Add some dried herbs to the water, bring it to a boil and switch off the stove. Now by covering head with a towel,
allow the steam to penetrate and work on your skin for 5-8 minutes. Close your eyes and relax. This process opens up the pores and makes your face ready for the mask.
3. Clarifying Facial Mask: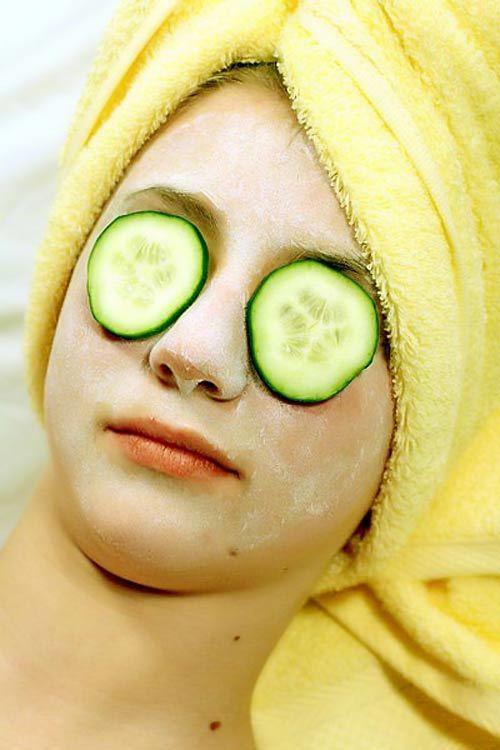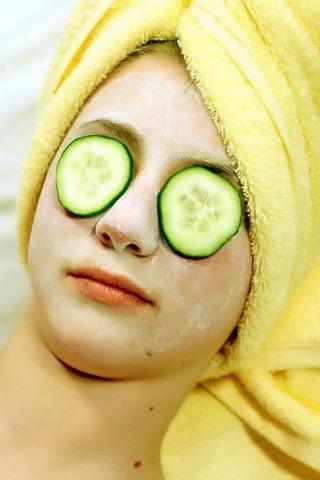 For homemade facial for oily skin, clay based masks are perfect to use as they help in removing excess oil, while making your skin look fresh and healthy. Use a good branded oily skin mask or make your own at home by following few simple steps.
Take a small bowl and add two spoons of fullers earth, two spoons of tomato puree and a teaspoon of fresh yogurt to it. Now mix few drops of lemon juice to this mixture and blend well until it becomes smooth. You can also add some water if the consistency is too thick. The consistency of this mask should be neither too thick nor too thin, it should be smooth and moderately thick. Now using a brush apply this smooth mask evenly over your face and neck avoiding the eye areas. Dip two cotton pads in rose water or cucumber juice and place it over your eyes. Now relax and wait for 15 minutes until the mask dries.
Don't leave the mask for a long time as this might tighten your skin which results in fine lines. After fifteen minutes, gently wipe off the mask using wet cotton pads and wash your face with cold water. Pat dry. As this face mask contains fullers earth, it effectively removes excess oil. The yogurt, lemon juice and tomato extracts works well on clarifying acne scars, uneven skin tones and improves skin complexion.
[Read:Face Packs For Skin Whitening]
The following two tabs change content below.
Latest posts by StyleCraze (see all)