Hello everyone! I am back with a review of yet another online retail store which is quite new on the online shopping scenario. Did it live up to my expectations? Read on to find out the Fashionara online shopping review!
About Fashionara:
Fashionara is an online fashion and lifestyle store which offers clothes, bags, footwear, watches and other fashion accessories for men, women and kids. It offers a wide variety of brands across different price points, so there's something for everyone.
Fashionara.com Review and How to Shop:
I have to say the Fashionara website looks pretty great! The site has a modern, clean design and is very easy to navigate. The various categories are displayed clearly and they have good sorting and filtering options based on your preference of color, brand, budget, etc. They also have a very interesting page called the "Lookbook" which is basically a collage of the different offers they have at present- I found this very useful while looking for the best deals that the website has to offer. They have pretty great offers on major brands such as BIBA, Remanika, SOCH and Pavers England, and the discounts go up to 70%! There are some unbelievable offers going on at present, especially for footwear and ethnic wear for women. Their range of beauty and personal care products is extremely limited though – right now the only brand they have stocked is Soulflower. The website offers the cash on delivery option and free shipping on all orders above Rs.799.
[ Read: Bollywood Beauty Secrets You Should Know ]
How to shop at Fashionara:
Browse through the website either using the categories listed or by heading over to the "Lookbook" to see the latest offers they have on various brands. You can also use the search tab to search for a specific item or brand.
Shopper's tip: If you are a bargain hunter like me, do filter using the "Discount" category, which will result in the highest discounted items being shown first.
Once you have decided that you would like to purchase a particular item, add it to your "Shopping Cart". You can continue to browse and add multiple items to your cart.
Once all your purchases are in the cart, go to the "My Cart" option and review your purchases. You can remove items you do not want from the cart at this stage.
Once you freeze your purchases, go ahead with the checkout process by giving your contact information and payment details.
Shopper's tip: If you are not comfortable making payments online, do go in for the Cash on Delivery payment option. It is the most hassle-free payment option in my opinion. This way, even if your order gets delayed for any reason, you do not have to worry about the money you have already paid!
Once you confirm the order, you will receive an e-mail with the order details and expected date of delivery. You will also receive an SMS as soon as your order has been shipped.
My Shopping Experience with Fashionara:
I recently bought a pair of Pavers England sandals (for work) and a pair of earrings from a brand called Hotberries from this site. I picked up my sandals at a flat 50% discount which is awesome! Since the order value was above Rs.799, the products were shipped free of cost and I opted for the Cash on Delivery payment option.
The products reached me five days after my order was placed, which was well within the seven day delivery time they had promised. I really liked the way the products were packaged as well – they came in a classy brown cover which also contained my invoice as well as a useful pamphlet on returns.
 [ Read: How To Look Effortlessly Stylish ]
I was very satisfied with my sandals both in terms of quality and packing! However, I was not at all happy with my earrings. They looked completely different from how they were displayed on the website – the design was different and it did not have a good finish. Since they cost around Rs.150, I was willing to let it go, but imagine ordering a really expensive piece of jewellery and finding out that the actual piece looks very different from what is shown on the website!
Would I Shop At Fashionara.com again?
After a lot of thought, I would say yes, I would use this site again. But, I would only purchase well-known brands such as BIBA, Pavers England and SOCH. I will not be using this site to purchase accessories such as jewellery and will definitely not purchase products from any unknown brands.
Have you shopped at Fashionara.com? Do share your experiences with us in the comments section below!
The following two tabs change content below.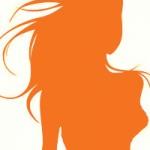 Latest posts by Aishwarya (see all)