You are not alone.
In the struggle to eat right and lose weight, there are many that walk with you hand in hand. Regular exercise and balanced diet is the key. Every guide to the right diet insists that these eleven food preferences must be added to have that perfectly slender body.
11 Best Fat Burning Foods To Lose Weight
1. Green Tea
Green tea is anti-oxidant rich and builds body metabolism that is responsible for losing those extra pounds. The combination of sugar and fat in your body is synthesized into a substance called triglyceride, which can be harmful when in excess quantities. Green tea contains high levels of polyphenols that activate a particular enzyme in the body, which helps dissolve the excess triglyceride. Moreover, inculcation of green tea in your daily diet also reduces the chances of heart diseases and helps cancer patients.
2. Steak
Beef is a diet buster that will also help you peel of pounds. Eat more of local organic grilled beef by loading it on your salad or with veggies in a fajita.
3. Salmon
Not only does fish keep your heart health in-check, it also helps shrink your waistline. The rich Omega-3 fatty acid food improves insulin sensitivity and helps build muscle weight and decrease body fat. Thus, this is one of the fast fat burning foods. Moreover the more muscle you have, higher is your metabolism rate and higher the number of calories your body burns.
[ Read: Healthy Indian Foods To Keep You Fit ]
4. Sardines
These tiny fish are high in protein and loaded with omega-3 fatty acids that help maintain body muscle. Moreover, they are high in calcium and low in mercury. The fish contains selenium, which is a particular enzyme that fights belly fat. Toss sardines with onions, bell peppers and herbs, load it on some rye bread with cheese, and broil for an amazing snack or meal.
5. Garlic and Onions
Garlic and onions contain minerals and oils that help break fat cells and increase metabolism. Moreover, they also help reduce the risk of prostate cancer and toxin removal from blood cells. The veggies also contain fiber and healthy sulfur compounds that give the same benefit as cardiovascular exercises by reducing blood pressure and blood cholesterol levels. Never fail to include these natural fat burning foods in your diet.
6. Broccoli
Broccoli is a rich source of fiber, folic acid, vitamin C, vitamin A, calcium and folic acid. The miracle food aids digestion and detoxification. Broccoli can be consumed cooked or raw as it is loaded with filling fiber, it's bound to prevent weight issues.
[ Read: Healthy Foods For Good Digestion ]
7. Apple
An apple a day can keeps the doctor away, is commonly heard of. However, have you heard it can keep weight gain away? Yes, this ideal on-the-go snack contains high levels of anti-oxidants that help prevent metabolic syndrome (condition marked by excessive belly fat).
8. Eggs
You may not be aware of the fact that eggs too come in the list of fat burning foods. Consumption of eggs can help you trim inches. The high-protein food makes you feel fuller for longer and ensures you eat less throughout the day.
9. Grapefruit
Consuming half a grapefruit before a meal can help you lose up to a pound a week. This tangy fruit can lower insulin, which is a fat-storage hormone that enables weight loss. Moreover, grapefruit is a good source of protein and is 90 per cent water that can fill you up and eat less throughout the day.
10. Oats
All oats are healthy. However, the rolled varieties are minimally processed and are loaded with fiber. This makes it a filling choice. Substitute your usual breadcrumb recipe with a handful of oats.
11. Lentils
Lentils are a genuine belly flattener. They are another best fat burning foods. Lentil consumption prevents insulin spikes that create excess fat, especially around the belly area. Moreover, they are a high-protein source.
The above-mentioned foods will not only help you in burning fat and losing body weight but will also improve your overall health. Try to incorporate at least some of these fat burning foods in your daily diet for a better-looking, trimmer and slender body.
Get Your FREE NUTRITIONIST APPROVED 7-DAY DIET PLAN Today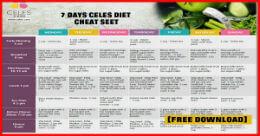 Loved, trusted & used by 25,000 Modern Indian Women!
DOWNLOAD NOW
90 Days Of Nutritionist Support & Personal Supervision*
* Eat, enjoy, lose weight and get healthy with celes!

The following two tabs change content below.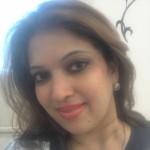 Latest posts by Gracy D'Souza (see all)