A formal hairstyle for little one may be needed for your child when they are attending a special occasion, such as a wedding, a formal party, or other celebration. The problem that most parents face is that young children find it difficult to sit still for long periods of time, which may prove difficult if they are trying to style their hair in an intricate way. The formal hairstyles for kids need not be a complicated thing to do! On the contrary, the best formal hairstyles for little girls are those that are easy to achieve but look extremely neat and tidy.
1. Formal cute hairstyles for kids:
Style 1: Half up easy hairstyles for kids
This is a perfect option of the casual hairstyles for kids if you want to keep your daughter's hair down. Al you need to do is to take an inch of hair from each side of the head and secure it at the back using a hair tie or hair pins. To dress up this simple hairstyle, all that is needed are curls. Curl the lower section of the hair using a curling iron or preferably rollers. This style not only looks neat and formal but also helps in keeping your kids hair away from her face which makes the whole look all the more tidy.
And here is a video tutorial for you
Style 2: Braids
This is a classic formal little girls formal hairstyles and is suitable for any age and any occasion. There are a lot of different types of braids that you can choose from depending on the length of your daughter's hair. This hairstyle is quite practical and easy as it doesn't take too much time to create a braid; even a simple braid looks pretty and holds for a long period of time. Also a braid is perfect for the day when you have an occasion to attend but don't have the time to wash your kid's hair as a braid is easier to do and holds better on hair that has not been washed for a day or so.
You can easily accessorise it with ribbons or fancy hair ties. Whether it's a simple three section or a challenging French braid, this hairstyle is something that you can rarely go wrong with.
Since there are so very many different types of braids you can do, we give you a couple of options here.
[ Read: Kids Hairstyles for Short Hair ]
Fishtail braid for kids
Mermaid tail braid for kids
4strand braid for kids
Rope Braid for kids
Style 3: Partial up hairstyle for curly hair
This hairstyle is perfect if your daughter is blessed with natural curls. Though this looks best with long hair it can also be modified to work with medium or shoulder length hair. To achieve this hairstyle, you need to sweep hair from the top and from the top of both ears and bring them around the skull to the crown of the head. The three sections should meet at the centre of the crown area where they are secured into a simple twisted knot. The hair below these upper sections is left to fall loosely and merge with hair in the back and the nape of the neck. Due to the presence of curls, this hairstyle gives an illusion of a very fancy ponytail.
Another video tutorial for you.
2. Formal hairstyle for young boys
Young boys do not have too many options for changing their hair for formal occasions. If your boy usually wears his hair in a spiky style, you can go for a smoother, more polished effect by wearing them down.
The slight sweeping hairstyle with parting on one side and uniform length hair is also known as the classic school boy hairstyle. The hair is combed on one side in this looks great on special and formaloccasions.
Another variation of this hairstyle can be achieved if the boy has a hairstyle in which hair is cropped close with just a pinch of more length on top than on the sides. The hair on the top is combed diagonally across his head forming the dynamic fringe and giving him a subtle stylish appearance.
When working on formal hairstyles for kids, it is important to make sure that the formal hairstyle is not too wild but at the same time helps enhance your kid's looks rather than making him/her look bland. There are a lot of options when it comes to cute and trendy formal hairstyles for kids but one should be careful and make sure that at the end of the day the kid should look like its own age .
The following two tabs change content below.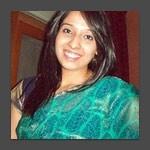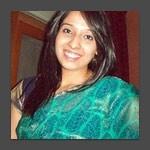 Latest posts by Aparajita Chattopadhyay (see all)