Face it: Until you have an age rewind system in your body somewhere which is yet untapped, there is no physiological way you would be looking younger. However, do you know that every day, your body looks and feels older when you inhale certain smells, and your skin actively decays with certain things around you? On the other hand, there are certain best fragrances which make you feel younger, both inside and out. In the magical world of perfumes, there are certain smells we always assign with older people and some smells we assign to the young. Ever wondered why we do that? Apparently, our system is fooled into thinking differently when we smell certain things, and in this article, I will discuss some perfumes that are bound to make you look and feel younger, if not in appearance, then in the mind.
Best Fragrances You Can Try
Read below to know more on how to look younger with fragrances:
1. Bath and Body Works Warm Vanilla Sugar Fine Fragrance Mist:
Scents with extracts of vanilla in them have this tendency to make you think of childhood. A scent associated with ice cream, cakes and sweets will make you feel like a sweet young thing as well.
2. Nina Ricci L'Air du Temps:
The brand sells this perfume as a potion indicating eternal youth and beauty. The smell is a fine, elegant one, that lingers onto your skin and the carnation in the top note makes you feel light and airy, just like the name suggests.
[ Read: Best Nina Ricci Perfumes For Women ]
3. Cabotine de Gres:
One of the classic perfumes that signify elemental feminine beauty, this perfume will remind you of warm summer nights, dancing in the dark and romantic escapades. A great scent for the times you want to smell sophisticated and young and carefree, this scent is essentially feminine and bold at the same time.
4. Prada Candy:
Caramel! The scent of Prada Candy will translate into an essence of caramel and musky vanilla essence that makes you tempting to the core. Love this perfume if you have a flair for drama, flirtation and fun! Most people agree that this is one of the few scents that is quite loved by men and women alike because of its scrumptious smell, however, it does have the tendency of going wrong on some, so swatch and wait before you buy it.
5. The Body Shop Japanese Cherry Blossom:
Inspired by spring and flowers in Japan, the smell of this perfume is a mild, fruity-floral one that lingers on with a very inviting aftertaste. Perfect on a warm summer day with a glass of cold fruit juice, I daresay!
6. Avon Little White Dress:
Such a beautiful and lingering fragrance, with notes of white musk and gardenia giving it an essentially floral scent and then is followed by a wonderful afterglow of vanilla and the woods. This is one of the floral fragrances that is perfect for the times when you feel tired and need a mood enhancer.
7. Elizabeth Arden Green Tea:
Soothing, charming, old world and comfortable, Elizabeth Arden brings in an essential note of serenity with Green Tea and hints of citrus beneath it, a blend that suggests a laid-back, relaxing essence that is perfect when you want something simple.
[ Read: Best Elizabeth Arden Perfumes for Women ]
8. Dior Miss Dior Cherie:
Personally, this is possibly one of the most romantic fruity perfumes you will invest in. With hints of strawberries, pineapples and tangerine, this is a juicy smell that will make your mouth water and make you smell perfectly pretty.
9. Chloe EDP for Women:
For those of you who are not averse to experimentation, and love roses, this scent is definitely something for you. It is bold and vibrant and acts as some kind of a spirit booster to many. The essential elements in the scent translate and linger on the skin for a considerable period of time, a fact that we love.
10. Coco Madmoiselle by Chanel:
As the name suggests, this perfume is for those who are not afraid of smelling exotic. With a blend of citrus and patchouli, this perfume smells exotic and very young, a naiveté that translates onto the skin of the user. With bold notes of Turkish rose and ylang ylang lingering in the background, this is a fantastic scent with a mood boosting zing to it.
I hope this post is helpful in making you look and feel young!!! Which of these best fragrances are going to remain in your list? Leave your thoughts!
Recommended Articles
The following two tabs change content below.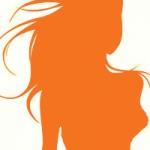 Latest posts by Poorna Banerjee (see all)