Simple French Braid Tutorial: Step By Step Picture Guide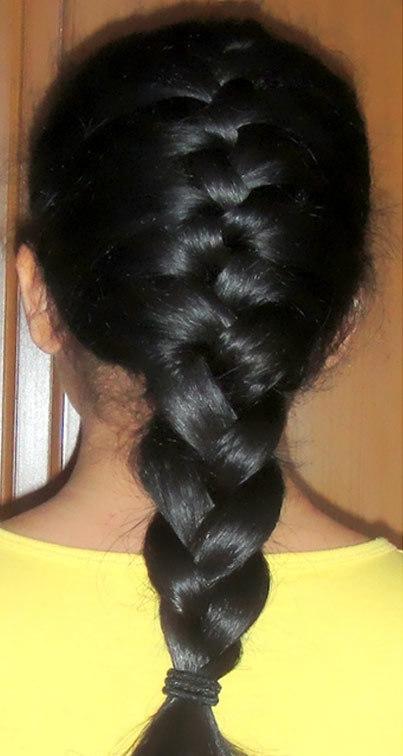 Bad Hair Day or Good Hair Day: On any day, one hairstyle that a woman can never go wrong with is a 'Braid'. Over the time, many different types of Braids have evolved and today we present you 6 basic braid hairstyles that every woman should know and try. If you can master these braids then you can get many more styles by combining these braids.
Hair Prep: Start by brushing your hair to remove any tangles and apply your favorite smoothing serum. These steps are important because braiding involves working with multiple sections, hence to get a neat look we have to begin with detangled and smoothened hair.
I would like to classify Braids into two types: Full Braids and Decorative Braids. Today, I am covering French braid that comes under Full Braids.
Full Braids: Full Braids are the braids that you can braid till you reach the end of your hair. When you are having a bad hair day or if you are just looking for a neat look without the hair falling on your face then simply adopt these braids.
French Braid: French braid is a very important braid in the world of Hair Styling. Mastering it will form the base to many other variants like Waterfall braid, Dutch Braid, Lace Braid etc. Here's a quick pictorial to guide you to master the French Braid. Oh, before we proceed brace yourself for an arm workout. Yes, if you have thick hair then your arms will get sore by the time you finish a full French Braid.
1. Pull a section of hair from the crown area.
2. Divide into 3 sections and start braiding to form a regular braid. Let's name the sections  L ( Left), M ( Middle) and R (Right).
3. For secured French braid proceed till 2 cycles
4. From the 3rd cycle, pull a section of hair from right end.
5. Combine this pulled section with R and braid. While braiding, pass the R section to L by going OVER the M section.
6. Now, pick a section from left end.
7. Combine with the L section and braid again going OVER the M section.
8. Keep adding the sections every time you braid till you reach the neck. Steps 8 and 9 are the different views from right and left.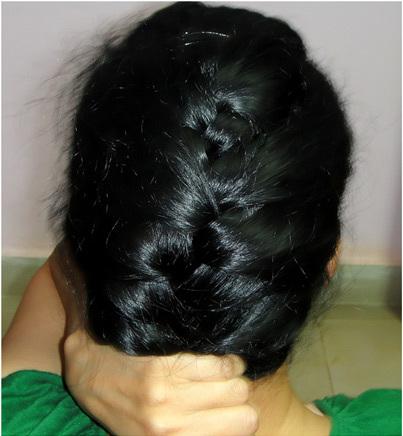 Once you reach your neck, you can either secure the remaining hair into a pony or a bun.
But, I like to braid till the end…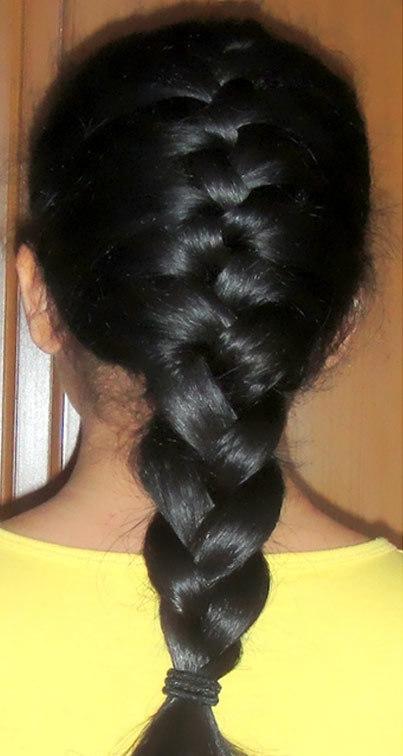 See you in the next article and till then keep practicing…
Take Care…
Share on Facebook
Share on Pinterest