French Twisted Pony Tail
French women are synonymous with the words chic and sophistication. They have a style and subtlety that isn't easily acquired. It is so ingrained in them that it has become a part of their personality. So strong is this sense in them that they pull sexy with remarkable subtlety. And for ever we have all yearned to adopt the same look. At times they fail but when they work, we look like we just walked out from heaven! The secret behind this is that they don't include this subtlety in their whole look, from the face, clothes and hair.
The french twisted hairstyles have a class and elegance in them that is perfect no matter what time of the day it is. At work, a day out or a special occasion, a French hairstyle always works. All they need are minor adjustments to suit the occasion!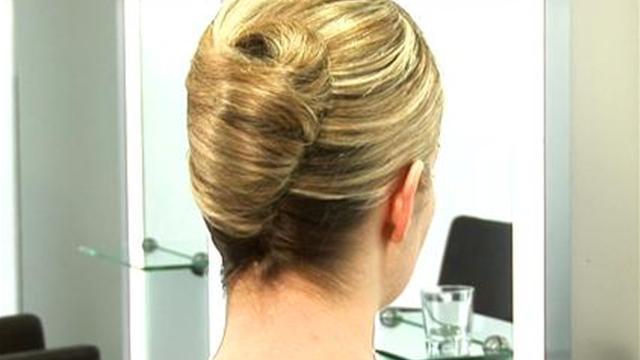 French twist is a chic hair updo and ladies with short hair can pull it off easily.
For long hair doing the same French twist needs expert's help. But here's a variant of the French Twist ponytail hairstyle. Surprisingly this look is achieved with wrapping but not twisting. 
Here is an adaptation of the french twist into ponytail.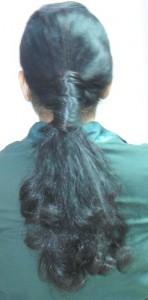 Liked it? Looking for an easy way to do a French twisted ponytail? Without any further ado get ready with bobby pins and elastic.  
How to make french ponytail hairstyles

Step 1:
The frontal section of the head can by styled according to your personal choice. I prefer a puff because I love to wear this style for work as it looks elegant and classy.
To get the poof, tease hair and pin the back with bobby pins. You can use a setting spray depending on the size of the puff you want.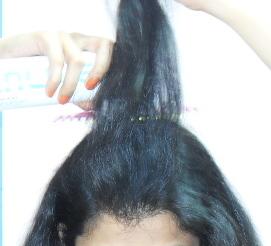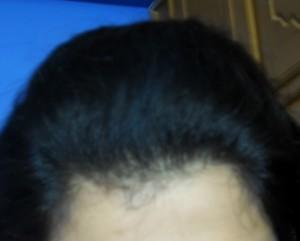 Step 2:
Using an elastic band secure all the hair into a pony at the back. Make sure it's well above the nape.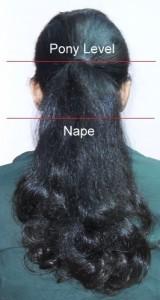 Step 3:
Grab a section of about 2 inches in thickness from behind the pony..
Step 4:
Wrap it around and secure it with a bobby pin.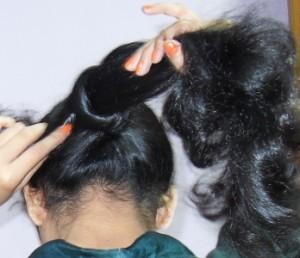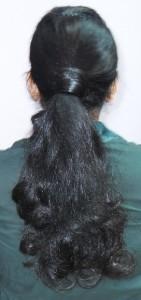 At times I just leave it here. But this doesn't give us the French twisted Pony we want.
Step 5:
Now using your finger-tips pull the wrap to slide downwards.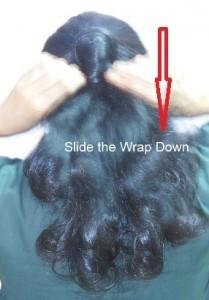 Do it slowly and you can take the help of a rear mirror to check that the wrap comes down smoothly with equal thickness.
Done!!! 
Final look
If you feel that all the sliding has loosened the wrap, you can use another bobby pin from behind at the lower end of the wrap. This secures the wrap more and the French Twist Look stays secure. 
Closer Looks: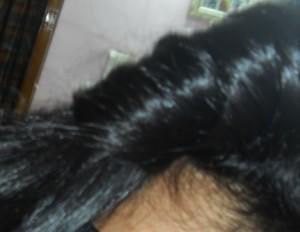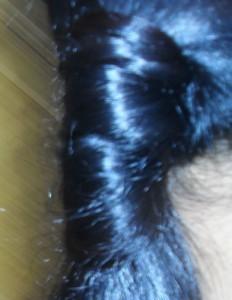 So that's the French Twisted Pony Tail in 5 easy steps. Hope you all liked it. Do leave us a comment or a picture is even better!
Share on Facebook
Share on Pinterest