Imagine this scenario. You wake up in the morning and brush your hair and see pesky white flakes fall out of your hair. What is your immediate reaction?. You wish you can scream out HELP! But it's already too late. Don't panic just yet. Dandruff is difficult to get rid of but not impossible. With proper and regular care, dandruff can be eliminated once and for all. Some of the best dandruff remedies are found right in the kitchen. Would you have ever imagined finding baking soda to be listed as a potential among the various home remedies for dandruff? Well, it is a fact baking soda is a fantastic remedy for dandruff. Baking soda clarifies the scalp and helps clear off the flakes on the scalp.
[ Read: Best Dandruff Solutions ]
So how effective is this baking soda for dandruff? Read on to know!
Washing Hair with Baking Soda:
Most shampoos in the market are loaded with chemicals that rip the moisture on your scalp and does more harm than good. Excessive shampooing with these over the counter products increases dandruff. And within a few washes you will notice that your hair feels and looks limp. Even the mildest of shampoos can make your hair frizzy and dry on regular use. This in fact is one of the major reasons for hair loss. This is why it is suggested that you switch to a natural product that does not aggravate hair loss or be the causative for both dandruff hair loss. Baking soda is easily available at most grocers, and costs a lot less than most over the counter shampoos. Ask those who use baking soda to rinse their hair, and they will vouch that this is a healthy and safe alternative to just about any conditioner or shampoo on the market. What's more? The high pH in baking soda acts on the dandruff and helps abate itchiness of the scalp too!
[ Read: Tips to Get Rid Of Dandruff Permanently ]
What Does Baking Soda Do?
Baking soda helps wash off the oil and grease on your hair and leaves your hair clean yet soft. It absorbs the oil naturally produced by the scalp and thereby acts as a dry shampoo. Baking soda sitting on your kitchen shelf can indeed be the key to a flake free and healthy scalp. Many people who have over production of oil can benefit from baking soda. Contrary to some myths floating on the internet that baking soda can cause and aggravate hair loss, baking soda gently sucks out all the dirt and grime in the hair. It is thereby used by many who use hair styling products to rinse off the chemicals and substances left by them. These wonder powders clears out excess flakes on the scalp and also help clarify the scalp from dandruff on regular use.
Baking Soda as a Conditioner:
Did you know that when you shampoo your hair, you help cleanse the hair and scalp off oil and grime, but when you generously apply conditioner, you are just putting back some oil onto your scalp. While many conditioners add enough artificial oil to the scalp making it a magnet to all the dirt in the air around you, others don't do much to restore the sebum stripped by the use of chemical based shampoos. Both situations can cause hair fall! Baking soda on the other hand removes the excess sebum produced by the scalp and does not dry up your hair extensively. Using baking soda religiously will also calm your scalp and it will produce less oil! So no more, greasy slick!
[ Read: Can Dandruff Cause Hair Loss? ]
How To Use Baking Soda For Dandruff:
Add two to three tablespoons of baking soda to a cup of luke warm water. Mix until there are no lumps. Apply this paste onto your scalp and gently massage. Leave it on for no more than 2-3 seconds, and rinse off. You can also use baking soda in conjunction with your shampoo. Start with making a shift to a herbal shampoo that is softer on your hair and scalp. Pour some shampoo onto your palm once you step into the shower. Now add half a teaspoon of baking soda into the shampoo on your palm. Mix together and use the mixture like regular shampoo it cleanse your hair. If you want to use baking soda as a rinse more regularly, then you can make a mixture of water and baking soda and store it in an old shampoo bottle. Baking soda is alkaline in nature, so do not get alarmed if your hair looks bad after the first wash. A few washes down the lane, and your hair will be healthier than ever and you will see that it does not fall as much as before. In order to counter the high pH of baking soda, rinse your hair with apple cider vinegar after using baking soda. Simply add a few drops of ACV to a mug of water and rinse off. Both apple cider vinegar and baking soda together, helps in reducing hair loss considerably. You will be amazed by the results. They do not help in regrowth but aid in counteracting hair fall and related disorders like dandruff, dryness, and oiliness. Once these conditions are brought under control, the hair fall stops and it resumes normal hair growth. One thing to keep in mind when gearing up to fight dandruff is that none of these cures are miracle cures i.e you will have to have patience to see results. The best way to fight dandruff is to keep fighting until it gives up and runs away for good.
Have you ever used Baking Powder for dandruff? Share your experience with us in the comments section.
Recommended Articles:
The following two tabs change content below.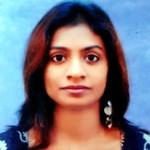 Latest posts by Maanasi Radhakrishnan (see all)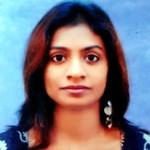 RELATED ARTICLES
Best Dandruff Solutions – My Top Recommendations

The white dead cells which the hair generally sheds from the Scalp are called dandruff. And there are so many Best Dandruff Solutions available. Here are a few useful tips to get rid of dandruff.

10 Ways To Fight Severe Dandruff

Severe dandruff is one of the reasons behind a great deal of embarrassment! So here are some treatments that you can try to make your life a lot easier especially during her teenage.