Who doesn't love strong, voluminous and silky hair? Almost everyone desires to flaunt long and beautiful hair, but environmental factors and overuse of hair products throw a spanner on the efforts. Many of us suffer from hair damage, dandruff and hair fall even after using the best hair care products available in the market. So what is the solution for hair fall? Here's the answer – acupressure to help you out with all your hair woes.
There are many 'ant-hair fall' products available today, but do they really work? There are various treatments too which promise healthy hair in just few weeks. However, hair fall is a deep-rooted and common problem which needs time to cure. Sometimes, hair fall happens due to poor diet and unhealthy lifestyle. So you have to analyze the exact cause behind hair fall before you take the necessary steps.
How to do an Acupressure Massage?What is Acupressure?
What steps do people actually take to cure hair fall? Do they think alternative medicine can be a solution to their hair problems? The answer is simple. People try all possible methods to reduce hair fall but rarely do they think about alternative medicine as a solution. Alternative medicine means traditional medicine or treatments that were practiced from time immemorial. Such a time-tested practice is acupressure. In acupressure, firm pressure is applied to the affected areas to cure the problem. Acupressure is similar to the hot oil massage, but oil is not used during acupressure. Only the scalp is massaged using various hand movements to make you stress-free and cure your hair fall problem. You can try out acupressure and see the difference yourself.
Clinical use of acupressure relies on the concept of Traditional Chinese Medicine (TCM). Acupressure was a common form of treatment in the ancient world. Though acupressure is a pre-scientific practice, it still has practical relevance in the modern times. Japanese refer to acupressure as shiatsu massage. Here are some benefits of acupressure.
Stimulates blood circulation in the scalp
Acupressure removes all toxins, dead skin cells and dandruff from the scalp.
Reduces stress which also cause hair fall
Helps oxygen and nutrients to flow into the scalp 
Traditional Chinese Medical Theory describes special acupressure points which lie along meridians or channels in our body. It is believed that through these invisible channels flows vital energy- or a life force called qi (chi). It is also believed that these 12 major meridians connect special organs or networks of organs, and create a system of communication throughout the body. The meridians begin at your fingertips, connect to your brain and then connect to an organ associated with a certain meridian. According to this theory, when one of the meridians are blocked out or goes out of balance, illness can occur. Acupressure and acupuncture can help to restore balance in such a case. 
[ Read: Home Remedies For Hair Growth That Work ]
How to Get Rid of Hair Fall with Acupuncture?
Acupressure massage aids in healthy hair growth as well as strengthening of your existing hair. It is recommended to enhance the acupressure massage's benefits of olive oil. Olive oil when massaged to the scalp neutralizes the DHT hormone, responsible for hair loss. The natural ingredients of olive oil reduces the development of DHT i.e. Dihydrotestosterone on the scalp, thereby promoting hair growth.
Dihydrotestoterone or DHT is a natural metabolite of the male sex hormone testosterone. DHT occurs naturally in men and women, since both genders have testosterone. DHT plays a significant role in androgenic alopecia, a common cause of hair loss. Androgenic hair loss often referred to as male pattern baldness, can cause hair loss in both men and women. In this type of hair loss, the hairline gradually recedes, creating a 'M' shape. Other than genetic reasons, main hormone responsible for the baldness is most notably the DHT. The hair follicles on the front and on the crown of the head have receptors for DHT, so there is acute hair loss in these areas of the scalp. But hair on the back of the head and the sides generally remain intact.
Since, acupressure can help to cure hormonal imbalances in the body; it can also help in hair regrowth by restoring balance. So let's focus on how an acupressure massage is actually done!
[ Read: Home Remedies To Control Hair Fall ]
Acupressure Massage – How to Do?
An acupoint can be stimulated with different methods. Acupressure and acupuncture are both used to stimulate acupoints. Acupuncture uses a hair-thin needle to stimulate acupoints, whereas acupressure uses a firm pressure to massage the acupoints. A hot oil massage or hair spa at a salon is a great way to relax. Some spa therapists use acupressure while massaging the body and hair, no wonder you feel great after a spa session!
The following two tabs change content below.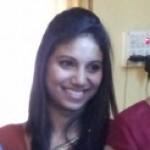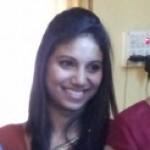 Latest posts by Akshata Shetty (see all)