Asthma is a lung disease that causes difficulty in breathing due to the obstruction in the flow of air in the lungs. Asthma can be either acute or chronic. It is mostly caused due to allergies of respiratory infections, the presence of sulfites in food or medicines, or due to pollution. People suffering from asthma finds difficulty in breathing in and breathing out, and thus, feel suffocated and congested.
Hiccups, on the other hand, are caused due to reflex action. They are caused due to the involuntary squeezing of the diaphragm, which results in sucking the air quickly into the lungs and shutting the glottis above the larynx i.e. the voice box.
There are many medical treatments available for both the respiratory disorders, but there is one simple home remedy that is helpful for the treatment of both asthma and hiccups. Yes, we are talking about the Ginger-Amla remedy. The best part of this remedy is that it hardly takes a minute to prepare this, but the after effects are incredible and long-lasting.
Ginger and amla both come under the category of powerful herbs that have been used to cure a number of diseases, especially diseases related to the respiratory tract and the stomach. Mentioned below is a simple home remedy that will help relieve asthma and hiccups:
Ingredients Required
1 teaspoon amla powder (Indian gooseberry)
2 teaspoons honey
1 teaspoon ginger powder
1 teaspoon jaggery
1 teaspoon long pepper powder
How To Make
Mix amla powder, ginger powder, and long pepper powder. Take this mixture along with honey and jaggery.
Repeat the dose four to five times a day. You can have it twice a day after your meal.
This home remedy is effective enough to treat asthma. It is also helpful in the treatment of a chronic cough, tuberculosis, and chronic hiccups.
How Should You Store This Powder?
You can store it in an airtight container for up to 6 months.
How Long Should You Eat This?
You can continue this treatment for 10–15 days, but if the symptoms are severe, you can continue it for a month.
How Does This Remedy Work?
Ayurveda says that the pathology principle for hiccups and asthma is almost the same, and thus, both can be cured with the same treatment.
Now, let us take a look at each of the ingredients, and how they help in curing asthma and hiccups.
1. Long Pepper
Also known as pippali, long pepper is one of the best spices that can be used to treat any disorder related to the respiratory tract, and asthma is no exception. It breaks down the thick mucus inside the lungs, thus acting like a mucolytic. Along with this, it also widens the constricted pipes, thus acting as a bronchodilator.
2. Ginger
Ginger is another important spice that can be used to cure respiratory disorders as it is a good bronchodilator.
3. Amla Or Indian Gooseberry
Amla forms a good combination with honey to improve the functioning of the lungs because of its powerful antioxidant properties.
4. Jaggery
Jaggery helps in mobilizing and expelling the mucus.
Who Should Avoid This?
Do not give it to kids below the age of five. If your kid is above five years of age, you can give him a very small dose of it twice a day.
If you are pregnant or if you're breastfeeding your baby, it is better to avoid this treatment.
However, during lactation, you can still have a very small dose once a day after food.
Does It Have Any Side Effect?
The treatment may cause a burning sensation in the stomach if taken in very high doses.
It should not be taken for a very long time as it can also lead to worsening of gastritis.
If you notice any side effect, it is better to consult a doctor and then continue this treatment.
If you're suffering from asthma or if you frequently get hiccups, then give this home remedy a try! Share your experience in the comments box below.

The following two tabs change content below.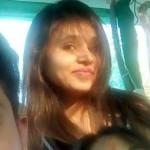 Latest posts by Jyotsana Rao (see all)