Beauty treatments and skin care routine have been associated with women since ages. One such ingredient which is common yet magical for healthy and glowing skin is Aloe Vera.
Aloe Vera is a commonly used ingredient in herbal concoctions, medicines and cosmetics. It dates back to history BC where an Egyptian document reports the use of aloe Vera gel with other agents to cure various skin and other internal disorders.
The secret of Aloe Vera lies in its long, succulent leaves – it is the gel that makes aloe vera a magical plant. It contains beneficial compounds like polysaccharides, lectins and mannans etc. The main constituent is water but it also packs inside a bulk of minerals, vitamins and many active compounds. The beauty of the plant lies in the fact that this ingredient can be used in almost any form – cream or gel based which makes it ideal to be marketed as a product in cosmetic and medical fields.
Benefits of Aloe Vera Face Pack:
It is an excellent moisturizer for skin. Aloe Vera gel rejuvenates the skin, hydrates it and keeps your skin looking fresh all the times.
Aloe Vera gel has anti-microbial properties making it ideal to treat acne and pimples.
It is a great naturally occurring anti-oxidant.
It is known to retain your skin's firmness – making it a good anti-aging cream.
Aloe Vera is known to reduce pain and inflammation – both internally and externally. It is medicinally also used to treat sun burns, insect bites, eczema, cuts and wounds.
Below are some of the best Aloe vera face mask recipes that can be done at home at one comfort.If your making the Aloe vera gel at home and want to use it regularly, then store the extracted gel in a air tight container in the fridge.This way the gel will be in a good condition to use it later.
[ Read: Tips For Become Fair ]
How to extract Aloe Vera gel at home:
Choose the leaves of the plant carefully, the leaves in the middle of the plant contains most of the gel as they leaf are juicer, soft and widest there.
Cut the leaves at an angle from the base of the plant.
Now, stand the leaves upright for 15 minutes to allow the sap to drain out. The sap is a yellow colored fluid which will ooze out the moment you cut the leaf. Allow it to drain out completely.
Later on wash the leaves to remove the remaining sap from the leaves.
Lay the leaves flat on cutting board and carefully cut the sides of the leaves which will contain thorns from both the sides of the leaves. Once that is done, you need to peel off the green layer of the leaf and dice the transparent gel into cubes.
Alternatively, you can also slice the leaves into two halves lengthwise from top of bottom and scrape off the transparent gel with the help of the spoon.
[ Read: Best Aloe Vera Gels ]
How To Make Aloe Vera Face Pack At Home:
Here we show how to make Aloe Vera face packs:
1. Aloe Vera Face Pack for Glowing skin:
Ingredients:
Turmeric.
Honey.
Milk.
Rose water.
Method:
Make a paste with a pinch of turmeric,1 teaspoon of Honey, 1 teaspoon of milk and few drops of rose water.
Add the aloe vera gel to the paste and mix it well.If you have cut the gel into cubes, you will need to blend the whole mixture to form the paste.
Apply the paste on to the face and neck evenly for about 20 minutes.
Then wash if off with Luke warm or cold water and pat dry with a clean towel to get glowing skin.
2. Aloe Vera Face Mask for Tan removal:
Ingredients:
Skin tanning is a common problem in India and it is also very difficult to get rid of the tan easily.Try this simple and effective pack for tan removal.
[ Read: Homemade Night Creams To Get Beautiful Skin ]
Method:
Apply a paste of aloe vera gel and lemon juice on the affected area.Leave it on for 10 mins and wash it off.
Alternatively, you can also make a mixture of the same and apply the mix with help of a cotton ball on the affected areas to treat them.
3. Aloe Vera Face Pack to treat Pigmentation marks:
Ingredients:
Method:
Age spots, pimple marks, pigmentation marks, burn or injury marks can be treated using aloe vera gel.
Just make a paste of aloe vera extract and rose water and apply it on face for 20 minutes. Rinse off using cold water.
This pack acts as a fairness pack also. The paste must be massaged for 2-3 mins onto the face before rinsing it off to cleanse the pores of the face.
4. Aloe Vera Detox – Pack:
Ingredients:
Aloe vera.
Mango fruit.
Lime juice.
Method:
Blend the aloe gel extract along with cut pieces of mango fruit.
Add lime juice to the paste and apply it on your face for 20 mins before rinsing it with cold water.
This pack will detoxify your skin and freshens it.
The following two tabs change content below.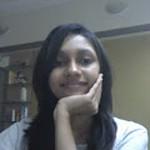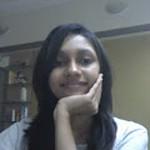 Latest posts by Riddhi Jholapara (see all)