More than enough has been said about green tea and its numerous health benefits. Here is a detailed overview on how green tea works in helping your body's functioning.
Green tea is a wonderful beverage with an array of health benefits. It is a healthy drink. It's been in use for over 4000 years for treating problems such as headaches, depression and more. It also helps in boosting the immune system of the body thus keeping you healthy.
It also helps in weight loss. So instead of opting for weight loss supplements and pills, green tea should be considered. Green tea is rich in polyphenols and polysaccharides. These abundantly found extracts in green tea help in lowering the blood sugar effectively.
Unlike other diet plans, green tea diet does not have too many rules and regulations to be followed. All you need to do is, drink a cup of green tea after every meal. The compound Epigallocatechin Gallate (EGCG) present in green tea boosts your metabolism rate and reduces the appetite. The increased metabolism thus helps in burning the stored fat in the body.
Green tea works wonders if consumed regularly. Scientists have found that to benefit the maximum from green tea is by drinking it four to five times a day. Generally, green tea tastes bitter but is most definitely a refreshing and rejuvenating beverage. In order to remove its bitterness, you can add some honey and lemon juice. You can also add ice if you like it that way.
Every good thing in life comes with a price. It holds true for green tea diet as well. Here are its pros and cons:
Pros:
This diet is very simple. It can easily be fitted in other diet plans. And, it will easily fit around your other eating habits as well.
Researches and studies have shown that green tea diet is very beneficial. It can also be used as a supplement for medicine as it fights against a lot of diseases and helps improves health.
Regular consumption of green tea effectively helps in weight loss. It also helps in boosting the immune system of the body.
Green tea works great in a detox plan as it contains anti-oxidants or Flavonoids. It helps in detoxifying the body by eliminating the toxins.
Green tea helps in the effective functioning of the digestive system. And, if your digestive system is working well, you'll have less toxic buildup.
Green tea has anti-viral properties. Thus, helps you from frequent cold and flu.

Cons:
Green tea is not very tasty. So, people may discontinue drinking it and opt for green tea capsules that are available in the market.
Green tea diet is not as dramatic as other diets. It takes time to be effective when it comes to losing weight. If you are looking for a method to lose weight drastically then, green tea diet is clearly not meant for you.
Since tea contains caffeine, drinking too much of it might hinder your regular sleep. You should generally avoid sipping tea at night so that you have a proper beauty sleep at night. After all, you are making so much to look fit and fine.
Green tea might not be the great-tasting tea but is undoubtedly the most refreshing and healthy tea. Adopt green tea in your lifestyle and harness its ever wonderful effects to lead a healthy living!
Get Your FREE NUTRITIONIST APPROVED 7-DAY DIET PLAN Today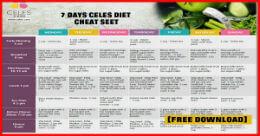 Loved, trusted & used by 25,000 Modern Indian Women!
DOWNLOAD NOW
90 Days Of Nutritionist Support & Personal Supervision*
* Eat, enjoy, lose weight and get healthy with celes!

The following two tabs change content below.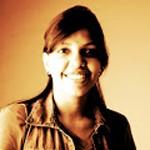 Latest posts by Shruti Goenka (see all)