Most of us are in a constant bid to lose weight and try to stay fit. The one very important aspect that we almost always tend to ignore is how to flush out the harmful toxins from our body to maintain health.
In trying to eat healthy, we generally do not think about the ingredients we consume every day. The result is that our body becomes a storehouse of toxins. This further leads to unexplained medical conditions, including obesity. Flushing out the toxins from the body is quintessential to keep oneself energetic and healthier.
While there are countless detox diets doing the rounds, the most recommended ones are the 3-day and 7-day detox diets. These two detox diets are quite safe and will not cause unnecessary harm to the body, unlike many of the long-term detoxification programs.
The 3-Day Detox Diet Plan:
Before you kick off your 3-day detoxification program, make sure that you keep the below outlined points in your mind. This will help you to make the most out of the diet.
Make sure you drink at least 8 Oz of water in the morning. The water should be warm. Add freshly squeezed lemon juice to it to ensure your body gets Vitamin C, which will help to spur the production of digestive juices.
Along with the consumption of fresh fruit juices, such as apple, orange and pineapple, make sure that you also drink at least 8 glasses of water throughout the day.
Consume foods that are rich in fiber, such as whole wheat bread and buckwheat. In addition, make sure you consume three servings of fresh fruits and green leafy veggies.
During the 3-day detoxification process, it is necessary to flush out your kidneys and liver. Drink dandelion or chamomile tea. Drinking fresh fruit and veggie juices can also help.
Be sure to exercise regularly during the 3 days of detox. This can be in the form of jogging, brisk walking, or aerobics.
Sleep is important, so ensure about 8 hours of sleep every night. If possible, take a short nap of 30 minutes in the afternoon.
During the 3-day detox, do away with consuming meats and refined foods. You should be looking to consume fresh fruits, veggies, natural yogurt, seeds, brown rice and fish.
There are different diet plans for 3-day detox, but most will advocate eating fibre-rich and organic foods.
Here is a diet plan you can follow during the 3-day detox.
Breakfast: Have a small bowl of porridge along with a few berries and a sprinkling of ground linseed.
Mid-Morning Snack: Eat 10 almonds and one small apple or pear.
Lunch: Eat one cup of beans cooked with onion and garlic, a small serving of quinoa or brown rice and a bowl of salad.
Afternoon Snack: Consume carrot sticks, celery, and sliced pepper by themselves or with 2 tablespoons of hummus.
Dinner: Eat a small portion of tofu, salmon, or organic lean chicken with steamed green veggies and 2 tablespoons roasted sesame seeds.
You also can consume baked potato, tuna, natural yoghurt, tomatoes, guacamole, oatcakes, and cucumber. While fried foods can be avoided, you are allowed to indulge in a small quantity of these delights, shallow fried in olive oil.
[ Read: Lemonade Detox Diet For Weight Loss ]
The 7-Day Detox Diet Plan:
The 7-day detox follows the same plan as the 3-day detox, but stretches for a week. Just like the 3-day detox, the emphasis is on eating natural foods to cleanse the body of toxins and eliminate the free radicals. In addition, you should be looking to consume a lot of water to flush out the toxins. Here too you should start your morning with a warm glass of water with lemon juice to get your digestive juices going. Make sure you drink this before you have your breakfast.
It is not too difficult to follow a nutritious and healthy detox diet plan. Here are some tips to get you started:
Day 1:
While the emphasis is on fruit, stay away from bananas during the 7 days.
Start your morning with a smoothie, but avoid dairy and soy milk.
You can have natural yoghurt though.
Take two fruits and make a smoothie with a scoop of natural yoghurt.
Have salad for lunch, but do not use dressing.
Dinner is where you can unleash your creativity. Have canned fish, as long as it is preserved in water.
You can enjoy tuna and a baked potato for dinner. Add a squeeze of lemon juice to zest up the flavors of tuna.
[ Read: 7 Day Juice Diet Detox Plan ]
Day 2 to Day 4:
Have porridge, fruit or smoothie for breakfast.
For lunch, you can have baked or boiled potato to get some energy along with a bowl of fresh veggie salad.
You can use dressing that is prepared using just 1 teaspoon olive oil.
On the second day, stay away from banana.
You can have stir-fried veggies for lunch or dinner.
On day 4, you need to get your potassium levels up, so consume a banana and drink some skimmed milk.
You can eat up to 8 bananas.
Day 5 to Day 6:
This is where you introduce tomatoes and onion into your diet along with smoothies, salads, and canned fish.
By the fifth day, you would notice weight loss and also find that you feel better.
Eat steamed veggies for lunch and dinner along with steamed fish.
You can also consume vegetable soup and guacamole with carrots and celery sticks.
Day 7:
This is the last day of your detox and you will be thrilled to get back to normal diet.
Indulge in as much of fresh fruits, veggies, and vegetable juices as you want.
You may feel a little weak due to lack of carbohydrates, but you will feel fit.
You can include brown rice in your diet to add a dose of carbohydrates.
However, if you want to lose weight at the end of the detox program, avoid the rice.
[ Read: Top 10 Weight Loss Meal Plans For Indians ]
Foods to Avoid During Detox:
There are certain food items that are a strict no-no while you are on the detox diet. Check out right here:
Red meat
Turkey
Sausages, burgers, bacon and pate
Eggs
Cream
Cheese
Butter and margarine
Salted nuts and savoury snacks
Chocolates
Sugar
Alcohol
Processed and refined foods
Readymade frozen foods
Tea
Coffee
Sodas
Mayonnaise
Pickles
Ready-made salad dressing
Most detox diet plans are quite easy and simple to follow, as you will not be eating anything elaborate during your detoxification. After your detox, you will feel healthier, energetic and leaner. And, you will be set to tackle the rigors of your life once more.
Recommended Articles:
Now Watch: 5 Foods To Reduce Belly Fat
The following two tabs change content below.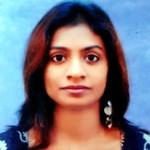 Latest posts by Maanasi Radhakrishnan (see all)