Adding some colour in your hair is always a great way to get an instant makeover. And a new season is the perfect excuse to get something new in your look too.
Colouring your hair is not just about adding a few streaks here and there or taking a particular colour and dyeing it all. It needs a lot of detail and understanding to make sure that the colour will look good on you, and help show off your features well.
There are many things that should be taken into consideration before colouring your hair. A few things you should keep in mind are:
Skin tone
Natural hair colour
Age
Hair condition
In addition to the above, you should also understand the rules and protocol of the place where you might be at – your workplace or place of education.
Let's have a look at some of the more popular hair color trends of winter
Burgundy – this is always a great colour for winters, as it adds that richness to your overall look
Cherry – this again is a great colour for winters as it will instantly add some life in the dull days
Ombrecolour – this is a trend of dying your hair with double colours, usually with a starkly darker or lighter shade at the tip
Red – a classic favourite in winter hair colours
Chocolate browns – this can be a great colour for those who do not want something very drastic, yet want a rich look in their hair
Most winter hair colours tend to stick to the shades mentioned above. However, before you decide on what colour you want, it is important to assess your skin tone to see what will suit you best.
Selecting the right hair colour based on your skin tone
1. For Fair Skin and Dark Hair:
People who belong to this category can try out any color.
Dark hair will not hold color properly and you will not see any colour pay off. You first need to bleach dark hair before any light or other colour is applied on the same. This makes it easy for you to try anything out.
Go for the dark colors with vibrant undertones.
A great way to colour your hair if you fall under this category is to go for highlights. The blonde shades, the reds and light browns or chocolate shades will work best on this skin tone.
If you think you can pull it off, or if you are in the mood to experiment, then do try out some neon colors!
2. Fair Skin and Light Hair:
People in this category should definitely give the Ombre effect a try. The dark tinge of hair will complement this skin tone really well.
3. For Wheatish Skin and Dark Hair:
Global coloring with dark colors will look beautiful on people with this combination. You can go for dark plum shades and browns. Alternatively, you can also select the low lights. Choose a new hair cut which would make the hair low lights visible.
The ideal colours for you would be chocolate browns, dull reds, maroons, and dark cool colors like the blues or the purples.
4. For Dark Skin and Dark Hair:
For this combination, the highlights should be restricted to a few colours keeping the dark hair in mind.
Since the hair is already dark, global hair coloring can be chosen between the maroons and browns. Choose the shade which is near to the natural hair color.
Whatever color you choose to wear, remember it is the confidence that matters. There may be a lot of guidelines about the perfect colour match, but if you feel you can wear it with style, definitely go for it.
Take some time out and go through the different hair colours that are available out there. Select one and then go for that makeover. And remember to tell us what colours you are wearing!
The following two tabs change content below.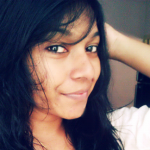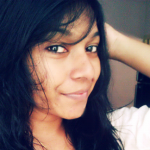 Latest posts by GetSetBlush (see all)
RELATED ARTICLES
Hair Extensions: The New Trend in Town

What are hair extensions? Do they damage natural hair? Here's what all you need to know about the new trend in town - Hair extensions. Read more to learn about