6 Yummy Vegetable Juices For Naturally Glowing Skin6 Yummy Vegetable Juices For Naturally Glowing Skin15 Simple Home Remedies To Prevent Burping15 Simple Home Remedies To Prevent BurpingTop 5 Green Shakes For Weight LossTop 5 Green Shakes For Weight Loss
Does your hair become unmanageable after every wash? Or is it so curly that combing spells trouble for you? If yes, then some hair care treatments like hair smoothing or hair straightening might be the only option for you. Though both the processes of hair smoothing and hair straightening result in sleek and manageable hair, they have a slight difference.
Before we figure out the difference between hair straightening and smoothing, let us give you a brief on them first!
What is Hair Smoothing?
Hair smoothing primarily is a hair care treatment that leaves hair smoother and silkier than before without changing the natural hair type. It is mostly just an alignment technique. If you have dull hair with split ends and want to make them manageable, this is the perfect option. Both natural and cosmetic ways offer the same results of making your hair straight.
What is Hair Straightening?
Hair straightening is primarily a styling method that also untangles unruly locks. There are a many natural products and ways to straighten your hair, but cosmetic hair straightening treatments seem to be more in demand. This treatment not only makes your hair more manageable, but it also gives you the much desired straight hair look.
When hair care is the topic, one of the most discussed issues is hair smoothing vs. hair straightening. Which is the better option?
Why Hair Smoothing over Hair Straightening?
Hair experts put hair smoothing ahead of hair straightening in some cases. This is simply a call taken on what is the end result you seek. If you're looking to just improve the texture and look of your hair without changing your natural hair type, then smoothing is the choice that they will suggest.
Hair straightening requires the use chemicals as it is not easy to change the ways of your natural hair. If you have curls, then the bonds need to be broken and reset to straight which means the use of both chemicals and heat. And that definitely spells a certain amount of hair damage. And if you can treat your hair to a better condition without damaging it further, then why not?
Why Hair Straightening Over Hair Smoothing?
This is a process that will be recommended to you if your main aim is to have straight hair along with the prospect having manageable hair. When you keep smoothing your hair then over a period of time, your curls will become waves but the chances of it going straight are very poor.  This is a result that only straightening can give you. This is the difference between straightening and smoothing. And this is where hair straightening beats hair smoothing.
Hair Smoothing vs. Hair Straightening – The Final Verdict:
It is your choice that counts!
If you're looking at keeping your natural look and improving your hair texture to make it more manageable, then hair smoothing should be your choice.
If you're looking to go for a hair makeover and try out the straight hair, then hair straightening is best choice. There is nothing wrong with that. Straight hair is easier to maintain and in this way you get to eat the cake and the cherry too! But keep in mind that chemically treated hair needs more care and love, so make sure you give the TLC it needs!
Have you made your choice yet? Don't forget to share your ultimate choice with us here. Till then, keep it stylish!
If You Enjoyed This Post, Sign Up For Newsletter
(And get your daily dose of Beauty & Wellness tips straight to your inbox)
The following two tabs change content below.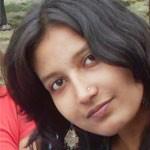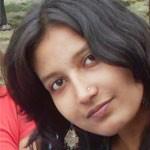 HI, I am Poulami. Makeup is one thing that gives me confidence and keeps me grounded. My love for all things especially for beauty, makeup, fashion and bridal keeps on growing. Though I juggle with various works I always make it a point to write.