Hair Spa At Home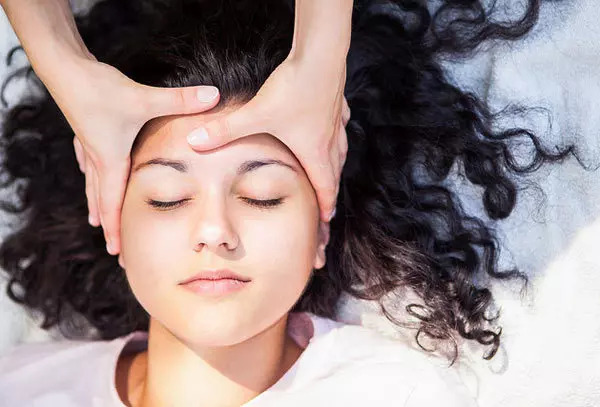 Taking care of hair is one of the most difficult things. Dirt, dust, heat, chemicals, pollution and many other enemies are waiting to damage your hair which is why your hair deserves some extra pampering apart from oiling. Of course, salon treatments are always an option but why shell out big bucks for them when you can get the same at half the cost with natural ingredients at home??? Sounds good, doesn't it??? Try out the hair treatment given below once every week and I assure you, your hair will thank you for it. Let's begin:
The first step you need to do is oil and massage your hair with almond oil. Almond oil has vitamin E and D which is said to nourish hair, make it long and thick, control hair fall and add shine and bounce to your hair. I can vouch for almost all these benefits. Massage the oil well into your scalp. I highly recommend Bajaj Almond Drops oil. It just costs Rs. 46 for 100 ml. and works like a dream. This product has been in the market for years but I never had the good sense to give it a try and now I deeply regret it. But never too late to begin, right?? Leave on overnight or for about 1-2 hours. Remember, never step out with oiled hair because it'll attract dust and make matters worse.
Next step would be to lightly steam your hair. Use a small handy steam machine to do so for a good 5 minutes. Ensure that you don't feel any steam on your scalp. If you steam your hair properly, you won't feel anything on your scalp. You might need to get someone to do this for you. If you don't have a machine, dip a towel in hot water and wrap it around your hair. Do this 4-5 times. I however advise you to check first if your scalp doesn't react to this because using a very hot towel can cause your scalp to break out into tiny pus filled boils.
The last step would be to apply a hair pack. You can use a ready one like Richfeel's Brahmi hair pack which is highly effective and definitely worth trying.
Alternately, you can make your own as per your hair's requirements. I've given a few below :
For Dandruff :
Mix 2 tbsp. henna powder, 2 tsp. amla powder, 2 tsp. shikakai powder and 2 tsp. reetha powder in water and apply it on your scalp only. Leave on for 1 hour and wash off with water. The oil applied earlier will prevent the henna from giving color. This pack is very good for dandruff.

For Dry Hair :
Beat an egg and add 2 tbsp. of olive oil and 1 tsp of honey to it. Leave for 20 minutes and wash of with lukewarm water only. This pack is good for
For Oily Hair :
Mix fresh aloe vera pulp with a few drops of lemon juice and leave on for 15 minutes.

For Damaged Hair :
Mash a ripe avocado and mix it with 2 tbsp. of curd.
For Dull Hair :
Mix 1 tsp honey and 1 tbsp soaked fenugreek seeds in 3 tbsp curd. Apply it on your hair for 30 minutes.
Finally, shampoo and condition as usual and towel dry and say hello to gorgeous hair!! You have to try it out to know what I'm talking about. I assure you compliments will come rushing in your direction. However, do remember to stay away from harsh chemicals and colors. Nothing is going to help if you keep on torturing your hair time and again. So try out these treatments and get healthy hair you've always dreamed of.
Like this post, then :