Let's face it, straight hair is more than just a rage these days. They adorn and compliment your attire like nothing else. The best part is that it looks good with anything. Straight hair is almost like a must-have accessory now. In the decade gone by, it has almost found it place as the default hairstyle for most women across the globe.
For most women, it starts just as an occasional thing initially. But once you start seeing the difference it does to your personality, you realize how important it is to style your hair straight and thus starts the saga of using hair straightening creams. Finding the right straightening cream for hair is as much important as difficult. One wrong cream can damage your hair beyond repair.
So we thought of helping you out with our very own list of hair straightening creams. This article presents the top 15 hair straightening creams for you to choose from. So read on to know more about different hair straightening creams along with their positives.
Best Hair Straightening Cream – Top 18 :
1. Streax Pro Hair Straightener Cream Intense: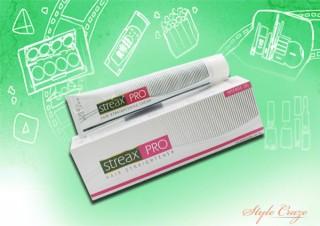 This product actually boasts of giving you silkier, smoother and straighter locks after its use. It comes with certain silicone solvents that help you achieve straight hair and leaves your hair much more manageable thereafter. The cream is water-resistant and hence holds the straight look for a longer span of time than most other hair straightening creams.
2. Wellastrate Intense Straightening Cream:
This product has a new cationic formula which ensures a much stronger structural base. It comes with a hydro-safe complex which helps your hair retain moisture for good long time. It also helps your hair from drying out. It has been specially tested dermatologically to check its compatibility with skin.
3. Cynos Hair Straightening Cream:
The product's unique feature is that it penetrates to the inner shaft of your hair and hence straightens, provides shape and strength to hair. It changes the structure of the hair by seeping deep within.
4. Marc Anthony True Professional Simply Straight Intense Straightening Cream:
This product is perfected by the use of silicone and silk fiber. It is alcohol free and is perfected under the supervision of the renowned hair stylist, Marc Anthony. It comes with a special formula that helps repel sweat and prevents damage from heat.
[ Read: Homemade Conditioners For Damaged Hair ]
5. L'Oreal Paris Studio Line Silk & Gloss Hot Straight Cream:
This product comes with special silk micro fibers that help keep your straight for almost 48 hours. It also has a special thermo protect feature which not only gives you silky, smooth and shiny hair, but protects your hair from damage as well.
6. Glatt Schwarzkopf Hair Straightener Cream:
Glatt's hair straightening cream comes with keratin that protects your hair from damaging. It comes along with a neutralizer. The product claims to give you absolutely straight hair if used as per the instructions given.
7. Toni & Guy Straight & Shine Smoothing Balm:
This product is apt for those who want temporary straight hair. You can use this straightening balm on your hair and give straightener a miss. It is really good for controlling frizzy hair and doesn't damage hair much.
8. Redken Sheer Straight 06:
This product comes with the goodness of heat-protective balm and gel that gives your hair a silky and smooth shine. It helps you manage your curls or frizzy hair like no other. It also has protein that helps build the inner strength of your hair. It doesn't leave your hair lifeless like most other straightening creams.
The following two tabs change content below.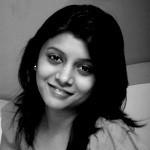 Akruti
Hello, I am akruti, a free lancer who loves to write articles related to lifestyle and health. I believe a healthy outside begins from inside. I am a fun loving person who tries to see the brighter side of life Hope you all love my blogs and articles!!!