Let's face it, straight hair is more than just a rage these days. They adorn and compliment your attire like nothing else. The best part is that it looks good with anything. Straight hair is almost like a must-have accessory now. In the decade gone by, it has almost found it place as the default hairstyle for most women across the globe.
For most women, it starts just as an occasional thing initially. But once you start seeing the difference it does to your personality, you realize how important it is to style your hair straight and thus starts the saga of using hair straightening creams. Finding the right straightening cream for hair is as much important as difficult. One wrong cream can damage your hair beyond repair.
So we thought of helping you out with our very own list of hair straightening creams. This article presents the top 15 hair straightening creams for you to choose from. So read on to know more about different hair straightening creams along with their positives.
Best Hair Straightening Cream – Top 18 :
1. Streax Pro Hair Straightener Cream Intense: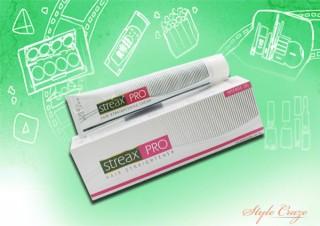 This product actually boasts of giving you silkier, smoother and straighter locks after its use. It comes with certain silicone solvents that help you achieve straight hair and leaves your hair much more manageable thereafter. The cream is water-resistant and hence holds the straight look for a longer span of time than most other hair straightening creams.
2. Wellastrate Intense Straightening Cream:
This product has a new cationic formula which ensures a much stronger structural base. It comes with a hydro-safe complex which helps your hair retain moisture for good long time. It also helps your hair from drying out. It has been specially tested dermatologically to check its compatibility with skin.
3. Cynos Hair Straightening Cream:
The product's unique feature is that it penetrates to the inner shaft of your hair and hence straightens, provides shape and strength to hair. It changes the structure of the hair by seeping deep within.
4. Marc Anthony True Professional Simply Straight Intense Straightening Cream:
This product is perfected by the use of silicone and silk fiber. It is alcohol free and is perfected under the supervision of the renowned hair stylist, Marc Anthony. It comes with a special formula that helps repel sweat and prevents damage from heat.
[ Read: Homemade Conditioners For Damaged Hair ]
5. L'Oreal Paris Studio Line Silk & Gloss Hot Straight Cream:
This product comes with special silk micro fibers that help keep your straight for almost 48 hours. It also has a special thermo protect feature which not only gives you silky, smooth and shiny hair, but protects your hair from damage as well.
6. Glatt Schwarzkopf Hair Straightener Cream:
Glatt's hair straightening cream comes with keratin that protects your hair from damaging. It comes along with a neutralizer. The product claims to give you absolutely straight hair if used as per the instructions given.
7. Toni & Guy Straight & Shine Smoothing Balm:
This product is apt for those who want temporary straight hair. You can use this straightening balm on your hair and give straightener a miss. It is really good for controlling frizzy hair and doesn't damage hair much.
8. Redken Sheer Straight 06:
This product comes with the goodness of heat-protective balm and gel that gives your hair a silky and smooth shine. It helps you manage your curls or frizzy hair like no other. It also has protein that helps build the inner strength of your hair. It doesn't leave your hair lifeless like most other straightening creams.
9. Matrix Opti Straight Cream:
This product has a unique feature of anti-breakage system. It doesn't just straighten your hair permanently, but also deep conditions it. It has a beautiful floral scent which makes it stand out from other products which give out a strong ammonia scent.
10. Kiehl's Heat-Protective Silk-Straightening Cream:
This straightening cream is ideal for wavy, frizzy and unmanageable hair. It can help you smooth out your hair or achieve poker straight hair as well. It doesn't weigh your hair down and makes it feel weightless and light after using. It comes with extracts of soy beans, sesame and sunflower seeds. You can achieve silk-straight and smooth hair.
11. Bellapreto Natural Permanent Hair Straightener Cream:
This one is for the extra-cautious ones. The cream helps you straighten your hair permanently. It is a 100% natural product with no chemicals used. It nourishes your hair and is suitable for almost all hair types. Once you use this, you would love your stunningly straight hair.
12. Tigi Bed Head Straighten Out Straightening Cream:
This one again is for those who are not looking at straightening their hair permanently. It gives you absolute straight and smooth hair for 48 long hours. The best part is it doesn't wear out even in as much as 98% high humidity. It helps enhance the texture of your hair and makes it more manageable.
13. Keratin Complex Infusion:
This super-easy-to-use cream is non-sticky and non-greasy as well. It is really good for achieving straight hair without having to use flat iron to straighten out your otherwise frizzy, curly hair. It comes with keratin protein which helps protect your hair while straightening them temporarily.
14. Suave Professionals Sleek Anti-Frizz Cream:
This cream can help you straighten your hair for the day. It comes with silk protein and the very important vitamin E that help maintain the strength and health of hair while keeping your frizzy hair at bay every day. It is also an excellent shine creator and leaves your hair looking and feeling silk smooth.
15. Sunsilk Straighten-Up 24/7 Creme:
This is appropriate for those who are looking at a smoother hair texture and not poker straight hair. It is a great product as it takes away all frizzes while adding a smooth and straight look to your hair. It works wonderfully on dry hair as well. Another great talking point, it doesn't make your hair feel greasy after the use. In fact, it makes your hair light-weight.
16. L'Oreal X-tenso Straightener Cream:
This kit comes from L'Oreal X-Tenso range contains a smoothing cream and a neutralizer. As it comes with an instruction booklet, you can use it without any external help. It gives you poker straight hair and makes your hair manageable and smooth by controlling frizz. It gives you a professional look and your hair stays poker straight for 5 months.
17. Wella Wellastrate Cream Neutralizer with Built-in Conditioner:
This cream contains jojoba oil which protects hair from damage. It's available in three variants – mild, normal and strong; if your hair is less curly then go for mild. Go for the stronger variant if your hair is curly. The package comes with a straightening cream and a neutralizer which are easy to use. It gives you pin straight hair for 2 months and controls frizz in an effective manner.
[ Read: Ghd Straightener ]
18. Matrix Natural-Soft Straight Service:
Hair straightening process leads to hair breakage; keeping this point in mind Matrix launched 'Matrix Natural-Soft Straight Service' which contains anti-breakage ingredients. Tempting no? Besides giving you poker straight hair, it also makes them soft, smooth and shiny. This is the best permanent hair straightening cream that you can find.
So these were the top 15 hair straightening creams that you can try.
How to Take Care of Straightened Hair at Home?
We agree that straight hair is the need of the hour these days, but again don't forget, what isn't natural, is fragile. Straight after you have had a straightening session, your hairdresser advises you on how to take care of your newly straightened hair. These instructions are meant to be followed for immediate care and maintenance.
If you have opted for straightened hair, whether it is by straightening your hair permanently or by using a temporary straightening crème, you must take really good aftercare. Here are few things that you must keep in mind after straightening your hair. These things should be kept in mind for long-term care of your hair.
1. Straightening your hair makes it brittle. So realize the importance of deep conditioning. Oil your hair regularly. This will help strengthen your hair and nourish it from deep within.
2. Always wash your hair thoroughly and use a conditioner as well. This will help you maintain a healthy and clean scalp and keep other hair problems at bay.
3. Don't go in for straightening too often, because it does damage your hair.
4. You could also use a leave-in conditioner to take care of your hair.
5. Always use a wide-tooth comb to detangle your hair.
6. Don't use a harsh chemical-based shampoo and other hair products.
7. Go in for hair spa at least once every month.
8. Your hair has already gone through the heat treatment for straightening, so avoid using hair dryers as much as you can. Avoid any heating hair products for your hair.
9. Remember, hair products for straightened hair are manufactured for a reason. Use only products for straightened hair. They would suffice your need and help you take care.
10. If you are planning to take another hair treatment like coloring, make sure you consult your personal hairdresser. This will help you find out whether you should go in for it at the moment or wait.
Hair straightening sure does change the way a person looks and changes his/her personality drastically. You can maintain your straight hair for a longer time if you manage it well. You need to maintain your hair as much as you can. If you fail to do so, you will not only end up losing your straight hair soon, you might invite other hair problems as well. Treat your hair with utmost care.
The quality of chemicals used in straightening hair has improved a lot over a period of time. But still it does need special care. So with these simple tips and precautions, you can maintain your straightened hair. It would help you protect your hair in the long run. It will also help alter the ill effects of chemicals on your hair, give it a longer life and help retain its natural structure and quality.
Hope you liked reading this article. If you have used any of these products, or any other similar product, please share your experience with us. We would love to see your comments and views below.
Recommended Articles:
The following two tabs change content below.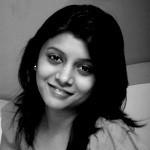 Akruti
Hello, I am akruti, a free lancer who loves to write articles related to lifestyle and health. I believe a healthy outside begins from inside. I am a fun loving person who tries to see the brighter side of life Hope you all love my blogs and articles!!!