Hair trends 2012
It seems that the year 2012 is gonna be all about feminine and sleek hair styles.

1.HEAT FREE CURLS :
this is the hairstyle that is most in vogue as fashionistas across the globe become more conscious of the damage heat does to their hair. Curls can be made with rags, socks, paper bags, electrical wires, the list is endless. So get creative and go explore.
2.TWISTS :
twisting the fringe sideways or a simple French twist at the back has never gone out of season and its here to stay even in 2012.
3.BUMPITS :
you remember those days when in old Hindi movies the actresses used to adorn ginormous bumpits. It seems it's all coming back this year. So get your hairsprays ready to bump up your hair, be it the fringe or the entire back. Hold it in place with bobby pins and use hairsprays. If you want to avoid hair sprays you can also buy bumpits sets from the market and recreate Oldies Bollywood.
4. WET/ SLEEK LOOKS :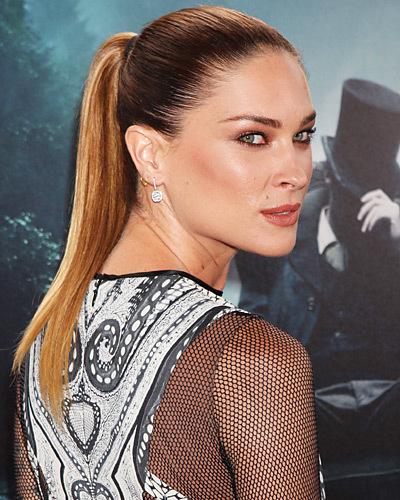 make a high pony tail and layer the top with hair wax to give it the sleek /wet look.
5. BRAIDS :

 
braids were the most stylish hairstyles in 2011. However in 2012, its still there though it's in the form of messy braids. Make the regular hair braids. When you're done, tease out small sections of the hair from the braids and make it messy!! It's simple as that.
6.FRINGE :

 
personally, fringe is my favourite. But 2012 hair trend comes with ultra short fringe/bangs. I know many people won't' go for this. Because it is a risky hairstyle and one need to be bold to carry this off.
7.LONG HAIR :

 
2011 saw the pixie hair cut make her rounds. It seems that 2012 is back with long hair trending all over again.
8.HAIR PARTITION :

 
both side partition and centre partition are in vogue. So its upto you to choose your favourite.
9.VOLUME :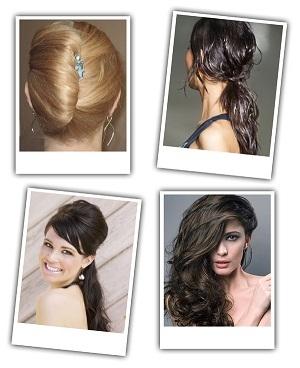 2012 is all about voluminous hair. So don't be afraid to tease your hair and go BIG! Flip your hair and blow dry them. Just your hands lightly over the hair to smoothen the flyaways. Use hairsprays if you want the volume to last longer.
10.BUNS :

 
and yes, the everlasting buns are here to stay too. So make hair buns, braided buns, and messy buns. Make a simple bun and add a hairstick to give it the very oriental look, or you can use a pencil in your buns if you want to go for the sexy librarian look!! 
Which look is yours?

Like this post, then :