Traditional need not mean boring. All you need is the right hairstyle to glam up your look.
You have probably tried many different outfits and styles over the years. The one thing that's a universal and traditional favourite among most Indian women is the saree. Whether you are curvy, voluptuous, skinny, heavy, broad shouldered or frail, a saree will work great on all body types and all age groups.
Almost any hairstyle will go great with a saree. But for the lazy in you, here are some simple and effortless hairstyles for sarees that you can try.
Best Hairstyles for Saree – Indeed They Surely Compliment!
1. Simple Wavy Layers:
This is one of the easiest and simplest hairstyle that you can wear with a saree.
For this hairstyle, cut your hair in layers and maintain the natural waves.
In case you don't have wavy hair, you can always style it at home using curling tools.
Blow-drying the hair can also give it a bouncy wavy look.
Leave the hair open, with half the hair falling on the front across one shoulder and the remaining at the back.
2. High Bun (Chignon):
Brush and pull back your hair into a high ponytail.
Roll into a bun and pin it high and tight at the back, so that the neck and shoulder area are prominently visible.
3. Layered Volumised Hair:
This is a really simple comb-and-go kind of look and can be a preferred hairstyle on saree.
Comb out your hair and create a middle parting.
Roll your head down to the front and let your hair fall forward.
Comb your hair from the root to the tip. This will give it extra volume and bounce once you put it back.
Let the hair look as natural as possible.
4. Bouffant Ponytail:
Here is another best saree hairstyle you can prefer!
Part your hair to one side.
Back comb the hair from the crown area to form a classic bouffant look (puffed-up look).
Pin it in tightly at the back.
Take the remaining hair and tie into a ponytail, preferably at the middle, not too high and not too low.
5. Puffed Up Classic Bun:
This bouffant look is great to go to formal events and even weddings, as it complements Indian jewellery really well.
Comb out your hair well, removing all knots and tangles.
Take the hair from the crown and back comb it to give it a puffed up look.
Now pull back all the hair from the front and take it to the back.
Tie in a bun.
6.  Low Twisted Bun:
Part your hair on one side.
Twist the sides and bring them to the back of the head, pinning them low towards the nape.
Do this on both sides.
Now take the remaining hair and roll it up in a low, messy loose bun.
7. Braids:
How can we speak of the traditional saree look and not speak of the braid? It doesn't matter what kind of a saree you pick, a traditional one or a trendy and flattering one. There is a braid hairstyle for saree that will work.
You can either plait your hair the simple way, or go for the more glamorous choices like the French braid or maybe the Dutch braid too. Or why not try a water fall braid or a braided updo? When we talk about braids, the choices are endless.
 [ Read: Best Retro Hairstyles ]
You have so many ideas about for your hair style now! Do let us know which one you plan to sport to the next occasion!
If You Enjoyed This Post, Sign Up For Newsletter
(And get your daily dose of Beauty & Wellness tips straight to your inbox)
The following two tabs change content below.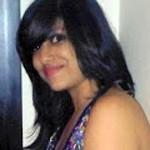 Latest posts by Debolina Raja Gupta (see all)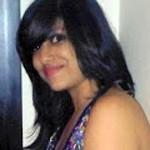 Hey I am Debolina. A complete nut-case and a wild-child if you may, I love keeping the child in me alive, and my daughter helps me do that all the time! A crazy working mom and also trying my hand at everything while I can, content-writing,designing, avid reader,book reviewer, fashionista, makeup blogger, avid blogger, photographer, wannabe guitarist, traveler.