A healthy and balanced diet promotes good health for all. How wonderful it would be, if eating healthy can be fun?
In this article, we have listed some food games that can be fun for all, especially children. These games also spread knowledge about healthy food habits. They are easily available online. It helps you know more about food safety, kitchen hygiene, food storage and healthy ways to prepare food. This will give you some great ideas to add to your kid's interest in their lunch boxes.
Here are the top 20 healthy food games for children
1. Solusville
This game takes you to lots of adventures as you explore the land in different parts of solusville. The character chef Solus helps you to explore and experience the fun of solusville. You just have to click on a section of particular land and love the healthy food journey! This is one of the most fun food games for kids.
Link: nourishinteractive.com
2. Doctor Daniel
This one of the food games for children can be played by both parents and children together. This includes some instruments that are used by doctors. Your child has to play the role of a doctor that will surely be loved by them. They also get to act as a patient and understand the situation well. This virtual game has detailed advice that helps you to prepare food safely.
Link: pbskids.org
3. Healthy Lunchbox
Don't understand what to add in your kid's lunch box to make it healthy? Here is the game that will help your children to learn about food groups and consume a balanced diet. This is an awesome game for parents to decide a healthy lunch box for their children.
Link: foodafactoflife.org.uk
4. Food Champs
This is a fun game for children. It has a fruits and vegetables theme. This game has many coloring and activity pages also. This game from foodchamps.org encourages you to consume a minimum of five portions of fruits and vegetables daily. Have fun playing this game to learn about different foods category.
Link: foodafactoflife.org.uk
5. Food Safety Mobile Game
This game includes the food safety questions. You can drive through the park and answer the asked question to move further. These questions are based on food temperatures. This game from usda.gov is quite an informative game for kids and their parents.
Link: fsis.usda.gov
6. Nutrition Information Game
You have to identify nutrition information on a food label in this game. This also asks you to compare labels to know the products with more or less sugar, salt etc. This game from nourishinteractive.com is very informative. It helps you understand food labels and ways to read them. This is an interactive food label game that adds to your food facts. It also tests your knowledge of food labels.
Link: nourishinteractive.com
7. Make A Balanced Plate
This game helps you to get information on foods and their correct food group. You just have to use the mouse and drag them to your right section of the plate. Keep going until you have put all the food in the right place.
Link: food.gov.uk
8. Unmuddle The Meals
This game is little similar to that of a 'Make a balanced plate' game. The only difference is you have to sort out the foods that are muddled together. Like honey with cornflakes – the cornflakes will go in one section and the honey in another.
Link: food.gov.uk
9. Alisha and Ronnie:
You can choose your character; Alisha or Ronnie? You have to add the food to your tray that you wish to eat for every meal. As you finish this, your food in the tray can be compared with the 'eat well plate'.
Link: food.gov.uk
10. Breakfast Detective Game:
In this game, you can drag the breakfast foods by matching their clues. This is an interactive game that adds your ideas for healthy breakfasts. You have many options to choose from, like jelly, jam, oatmeal and porridge to make it even more appealing.
Link: school.fueluptoplay60.com
11. Rate Your Plate
Rate Your Plate is an interactive game that indicates whether you are getting the right kind of nutrition. This simple and easy game is played in a question-answer format. All you need to do is answer a few questions that focus on your daily eating habits. This game suits people of all ages.
12. Fad Diet Timeline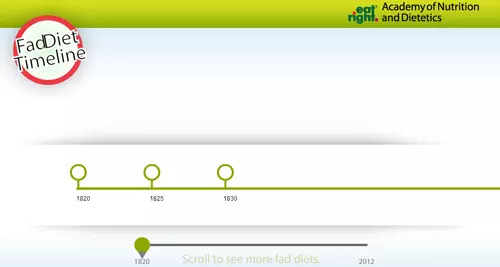 Do you want to know what a fad diet was two hundred years ago? The game Fad Diet Timeline is perfect to explain this in a hilarious way. You need to scroll the scale to learn how fad eating habits have changed over time. This is an excellent nutrition game suitable for all age-groups.
13. Food-A-Pedia
Confess it; many of us do not have an actual idea of the nutritional benefits of what we eat. This interesting game educates you on food calories and food groups. You can easily compare different foods and their nutritional benefits during the game.
14. My Plate Super Tracker
Are all your foods equally nutritious? Play this game to know. The game enlightens you on the nutrition levels of different healthy foods. You can acquire you personalized daily nutritional plan by playing this game. You can also encourage your child to play this game and make his/her own regular diet chart.
15. Breakfast Detective
Great, we all do know that the breakfast is the most important meal of the day. It's an unfortunate fact that many of us do skip this meal for lack of time or interest. The online game, 'Breakfast Detective', will certainly enhance your interest in what one could possibly have for breakfast.
16. Nutrition Mixer
This is a fun way to learn about nutrition and you. All you need to do is add and mix all foods into your regular food chart to create a balanced diet. The game Nutrition Mixer will help educate your child on how to pick up the correct foodstuff every day.
17. Sandwich Art
Do you want your kid to make his own breakfast? Encourage him/her to play the 'Sandwich Art', a live cooking game. The condition is that the sandwich should be made only with nutritious foodstuff like wholegrain breads, olives, tomatoes, cucumbers, low fat cheese, and lean meat. It will look like a hoagie sandwich that stares funnily.
18. Solusville
Solusville is an extremely popular online game, especially among kids. There are more than a few sets of games under Solusville, and all of them are equally entertaining and educative.
19. Sami's Tea Restaurant
Sami's Tea Restaurant is a funny online game where you play as a restaurateur. You need to serve your clients with smoky hot cups of coffee. This game is sure to enhance your child's interest in cooking.
20. Decorate Cake
What can be more interesting than baking your own birthday cake? 'Decorate Cake' is a droll live game that educates you on how to bake and decorate your own birthday cake in an appealing manner.
Hope you would love to try these food games. Which one would you choose to play with your children? We would love to know. Do leave us your valuable comments below and let us know your feedback!

The following two tabs change content below.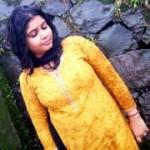 Latest posts by Jayshree Bhagat (see all)